Senator Barack Obama Visits Vermont
on behalf of Senate candidate Bernie Sanders
March 10, 2006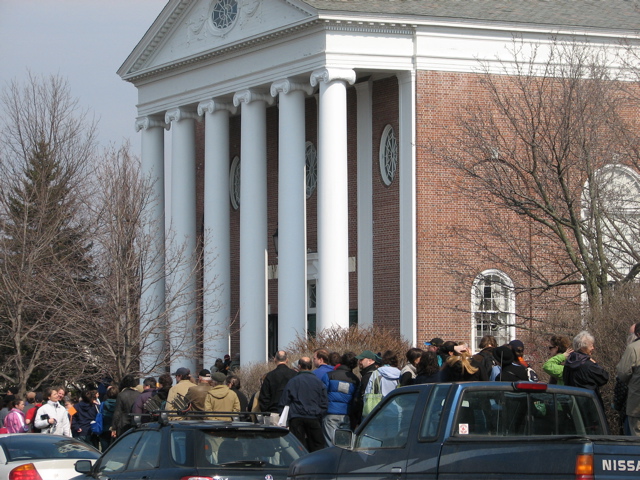 Crowds wait to get into the Ira Allen Chapel on the University of Vermont campus in Burlington
on a beautifully warm and sunny day. The Chapel seats only 800, not nearly enough for this event.


The line to get in stretched for blocks.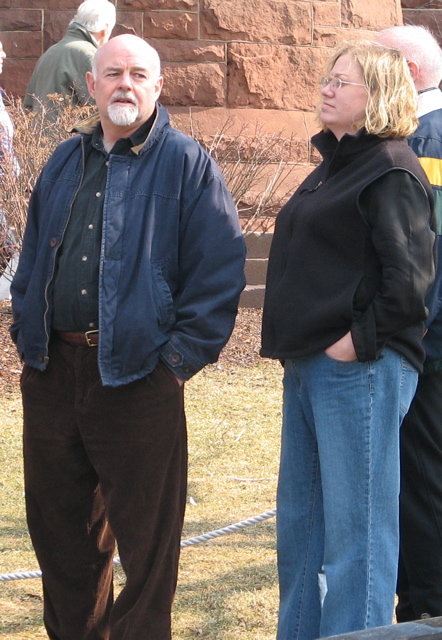 Denied entrance into the main hall, Jito and Bert and Jude did get
into the overflow hall (capacity 200) to watch the speeches live on video.
When the sound failed, Judy had the idea of putting her cell phone
to a microphone so folks could listen, and it worked!
(Jude's cell phone even gets a mention in the Burlington Free Press article on the event,
and she also received a letter from Bernie's campaign thanking her for her ingenuity!)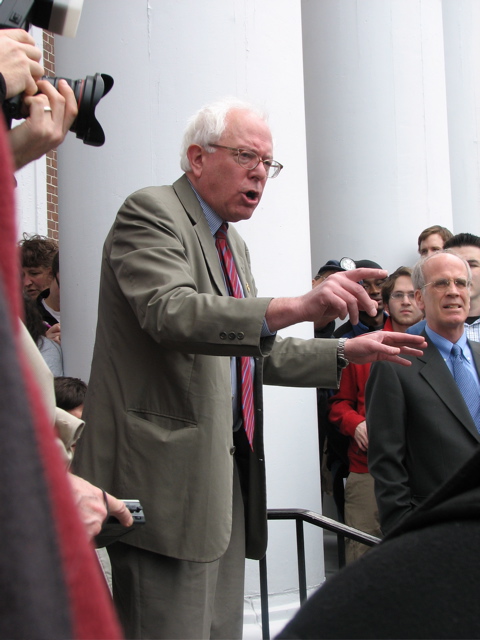 Bernie Sanders (I-VT), Vermont's lone Member of Congress, now running
for the Senate seat Jim Jeffords is vacating, comes outside to address
the many people who didn't get into the main hall or the overflow hall.
(Man to right is Peter Welch, the state senator who hopes to replace Bernie in the House of Representatives.)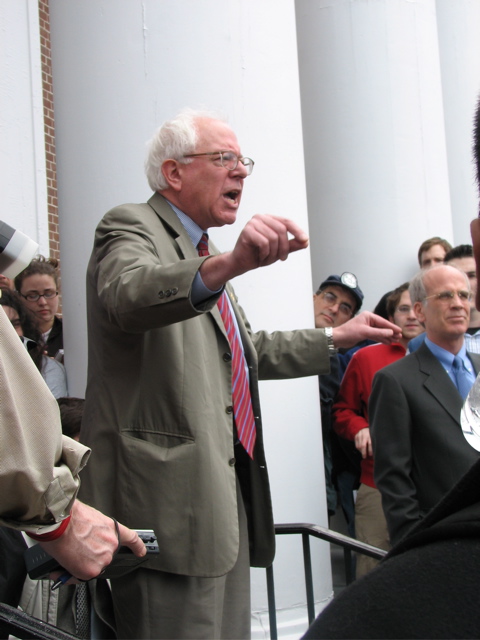 No one can accuse Bernie of lacking passion.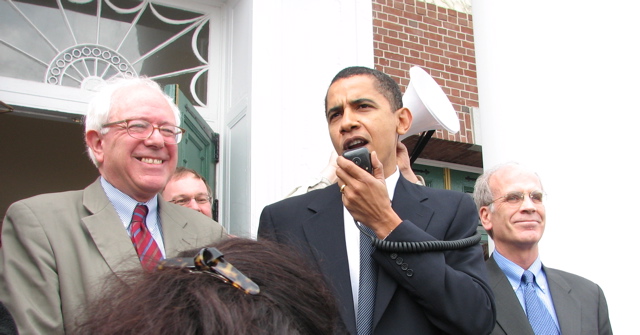 A beaming Bernie hands the mike off to Senator Obama (D-IL)
All I can say is, Barack may be black, but Bernie is PINK!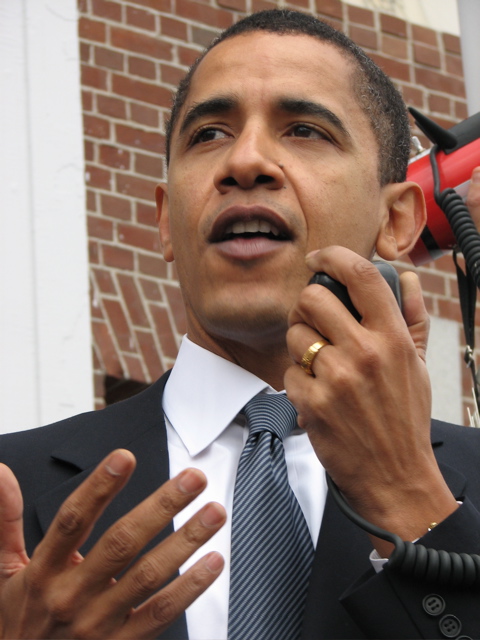 Senator Obama addresses the locked-out crowd.
Click here to watch the video.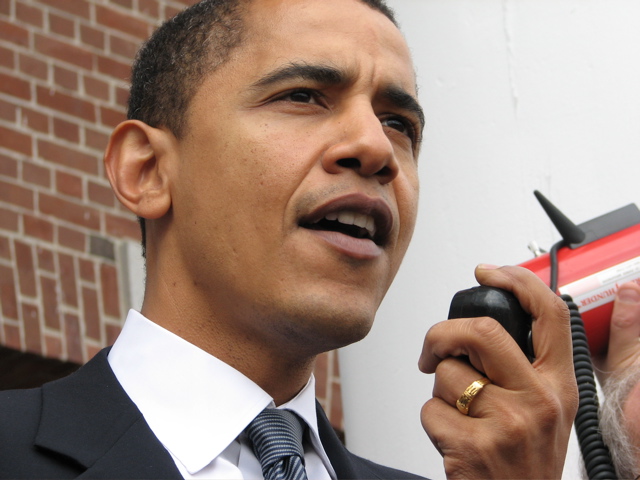 Jude, do you think you were close enough to take these pics?!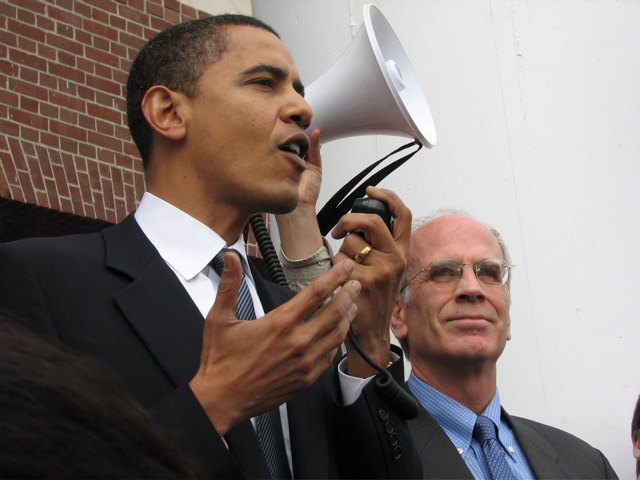 The nation's first black male Senator (it's about time) fires up the crowd.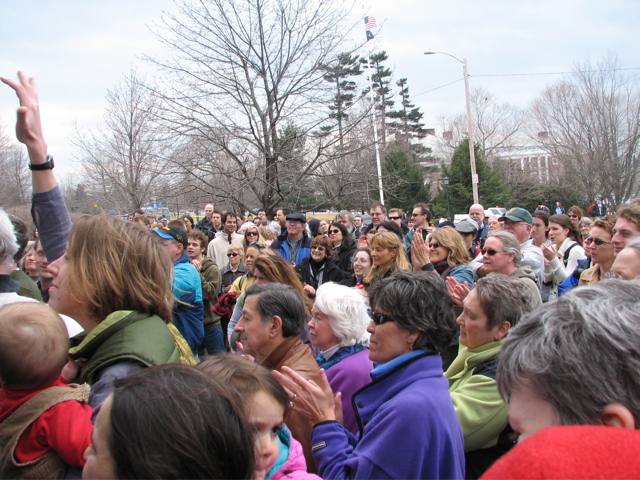 The crowd, decked out in colorful fleece, registers its approval.
Click here to watch Bernie and Barack address the crowd inside the chapel.
Or download mp3 audio files: Barack outside, Bernie and Barack inside