Bordentown's
Annual Cranberry Festival
October 2006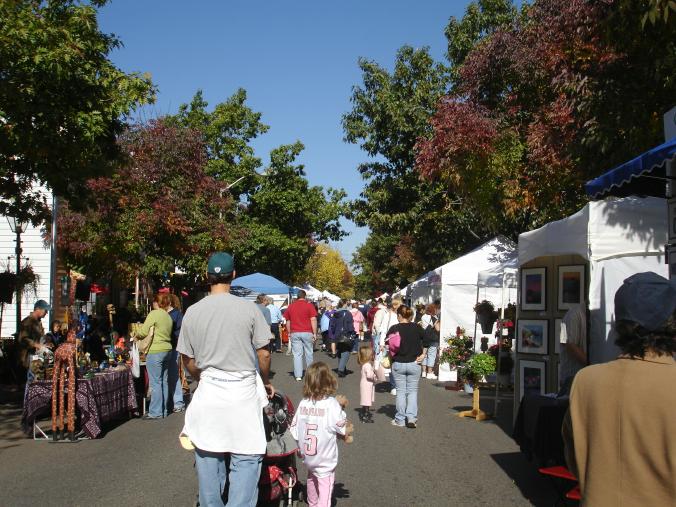 Day two of the annual Cranberry Festival was an absolutely stunning fall day.
Farnsworth is blocked off between Burlington and Park for the event.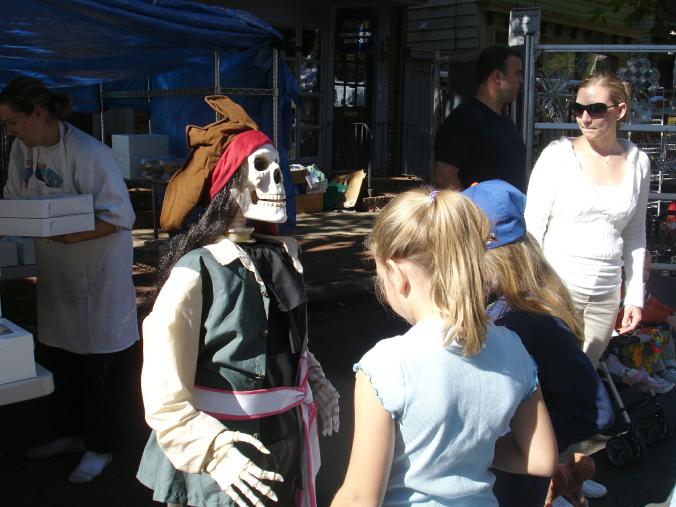 Outside the Farnsworth Pastry Shop this animated fellow drew the attention of the kids.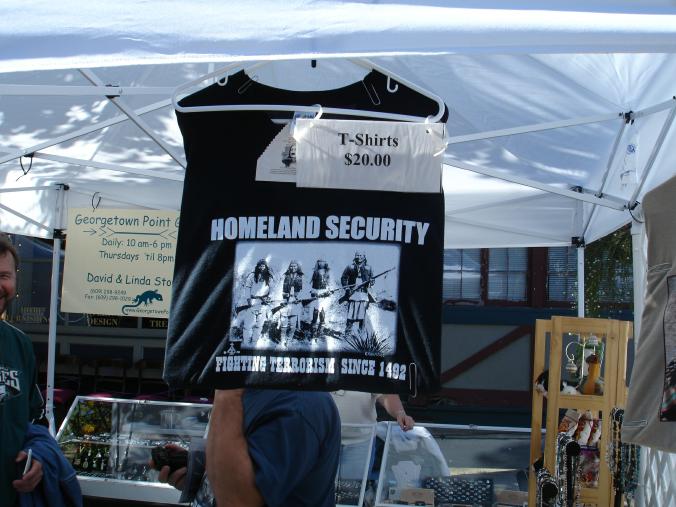 I was happy to see these shirts for sale!
This guy was selling Native American jewelry and dreamcatchers.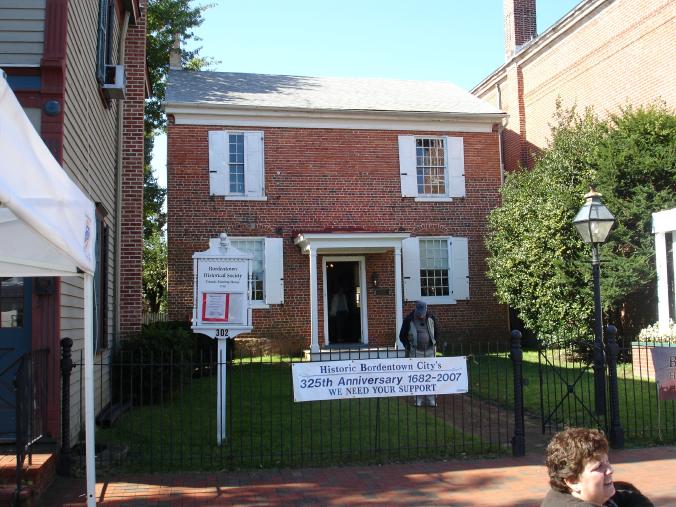 The Bordentown Historical Society set up outside the original
Quaker Meeting House, the oldest building still standing in the city (it was built in 1740).
Next year we turn 325!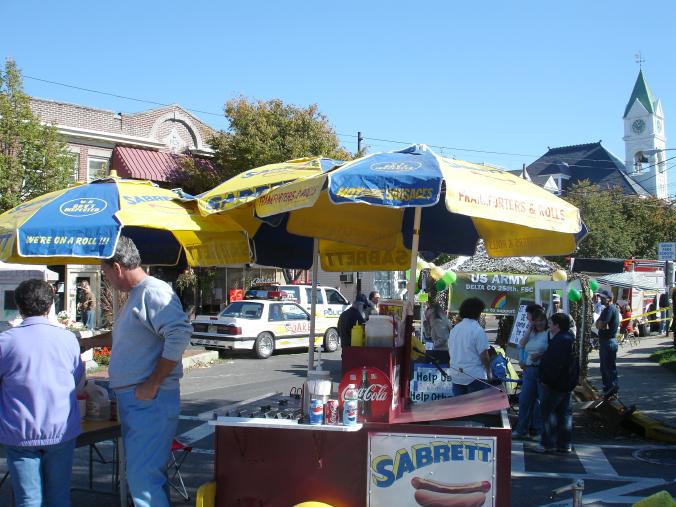 Sabrett hotdogs being sold next to the not-busy Army recruiting station at the intersection of Farnsworth and Crosswicks.
The extremely popular booth for Valenzano Winery,
located 24 miles south of Bordentown in Shamong, New Jersey.
The Merlot was great!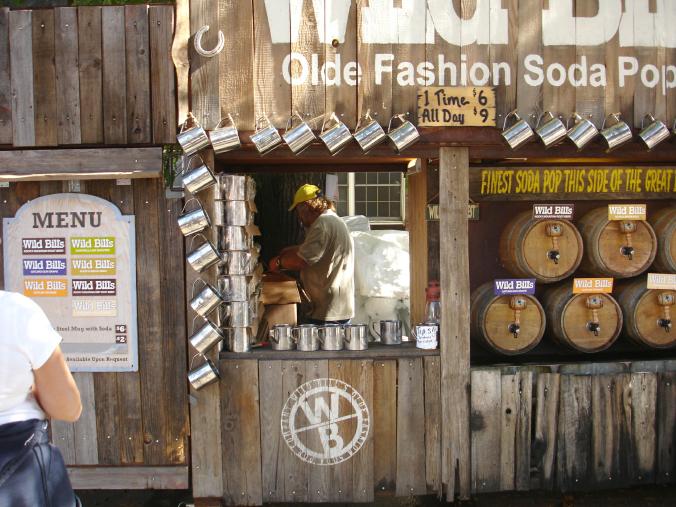 This crazy guy called Wild Bill sells his own handmade soda in old-fashioned flavors.
He serves them from oak kegs in stainless steel mugs you get to keep.
We tried the vanilla cream and it really was the best soda we'd ever had.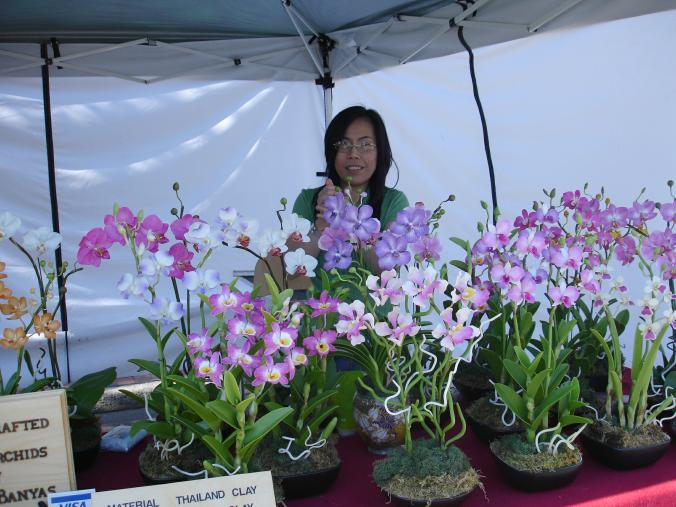 This woman creates these incredibly life-like sculptures of orchids from Thai clay.
You have to get VERY close to these babies to see they're not real. Beautiful!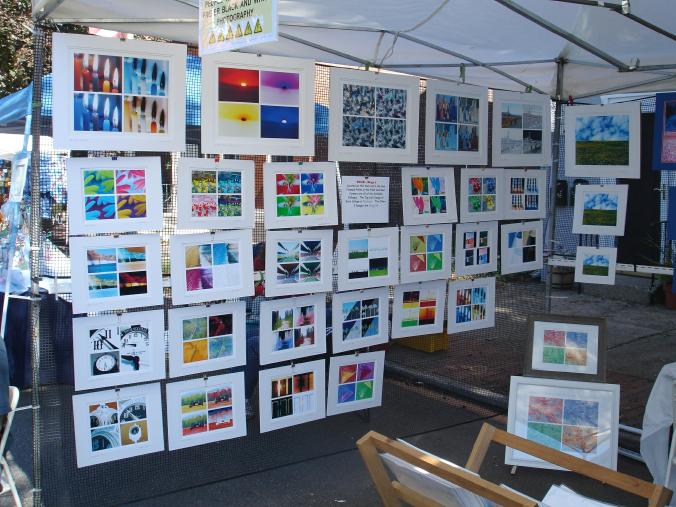 The picture at the upper-left of each finished work is the original unretouched photo;
the other three versions are mashed up with various digital effects emphasizing color. Striking!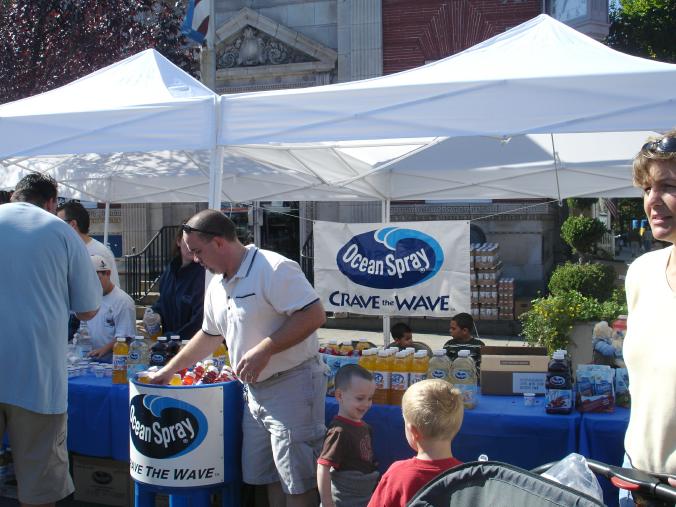 Of course Ocean Spray, Bordentown's only large manufacturer, was there with lots of free juice and yummy Craisins®.
Ocean Spray is NOT a corporation but an independent, farmer-owned growers cooperative, one of the most successful ever.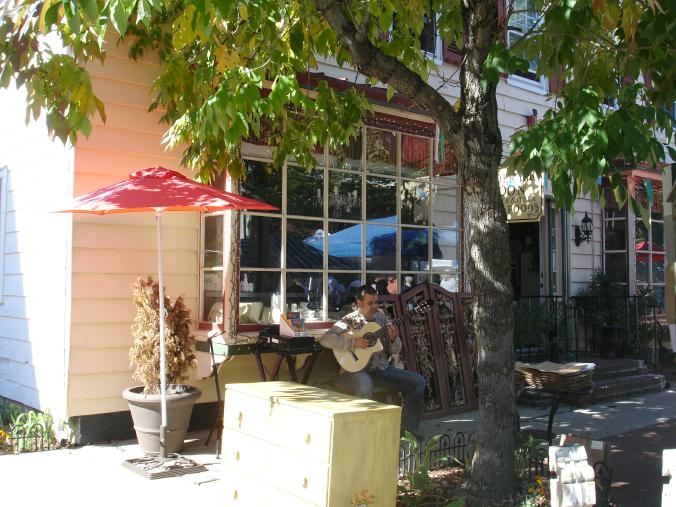 There was excellent live music. This guy was wailing on old Eagles and Santana tunes.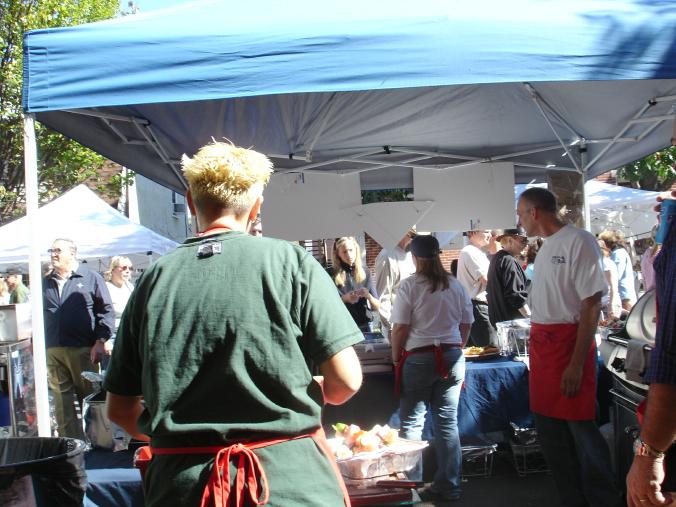 There's Liese asking the folks at Under the Moon if they can make her a vegetarian kabob...they couldn't...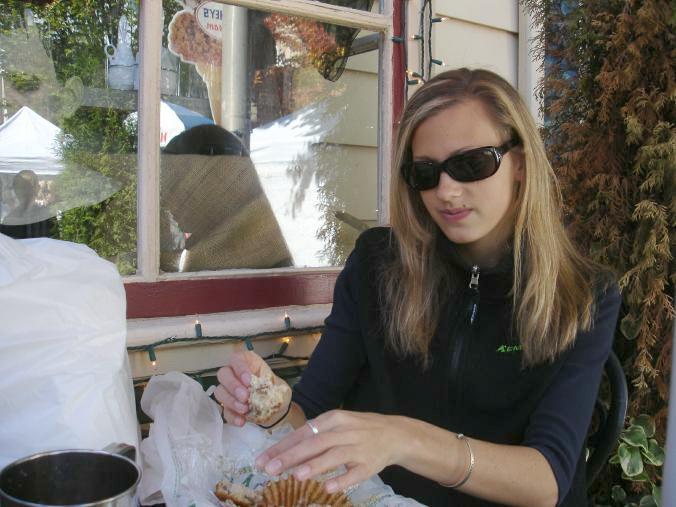 so she wound up with a delicious cranberry muffin instead!