RIP Elliot

Brooklyn 1924 - Sarasota 2008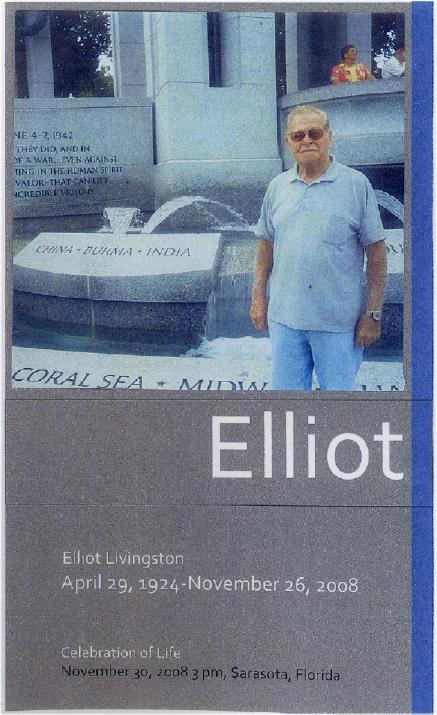 Elliot Livingston was my mother Vivian's second husband, my stepfather.
He met my mom soon after she moved to Sarasota; he had also been widowed.
Elliot and Mom were together for about 12 years and they were great companions for each other.
They had a vibrant life together filled with friends, food, music, theater and travel.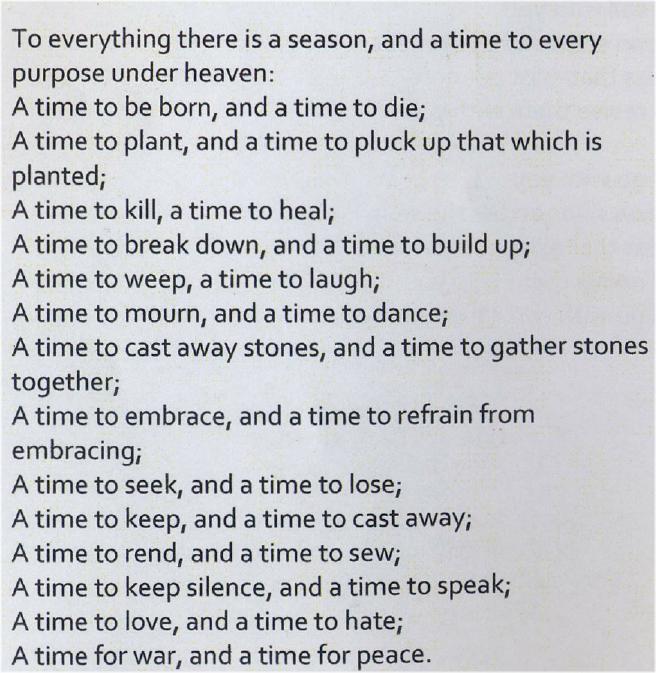 The lovely service for Elliot was led by Joan Fox of the Congregation for Humanistic Judaism in Sarasota,
which Elliot and Mom recently joined. Congregration members also provided some poignant live music in English and Hebrew.
The Byrds sang their 1965 classic Turn, Turn, Turn, with its lyrics adapted from the philosophical book of Ecclesiastes, above.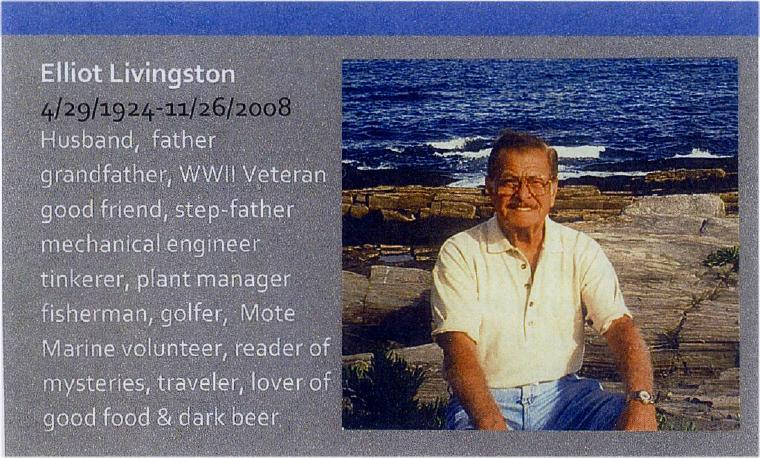 Elliot was a well-liked man of many interests and hobbies. About 80 attended his service; the chapel was filled.
Certainly one of Elliot's most meaningful activities was his long-term involvement as a volunteer at Sarasota's
famous Mote Marine Laboratory. In 2006, Mote recognized Elliot for ten years of volunteer service.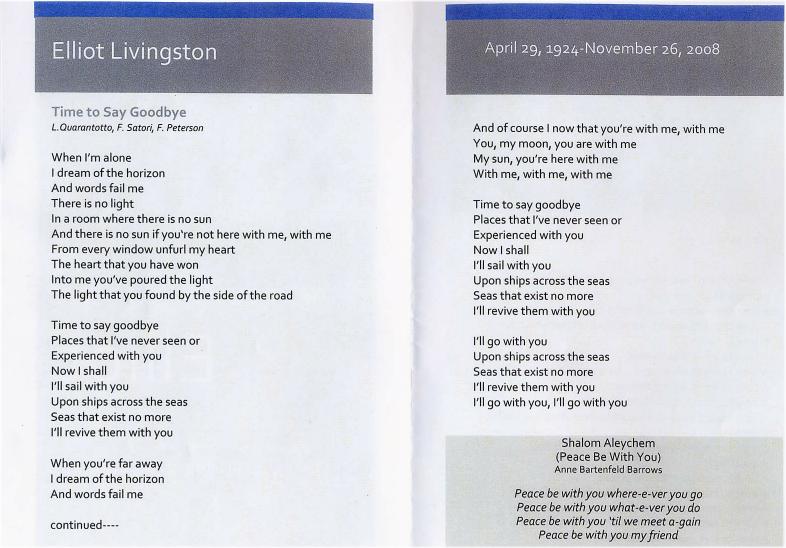 My mom's children read poetry and quite a few people stood up to say something about Elliot,
including my aunt Annie, my cousin Joseph who came all the way from Las Vegas, and my cousin-in-law Kevin,
who urged the crowd to honor Elliot's military service in Asia during World War II.
Elliot was also remembered fondly by his good friends Buddy and Vinnie.
It was touching to hear these grown men talk about the meaning of Elliot's friendship in their lives.
Sarah Brightman and Andrea Bocelli sang 1995's Con te Partirò (Time to Say Goodbye) in the original Italian.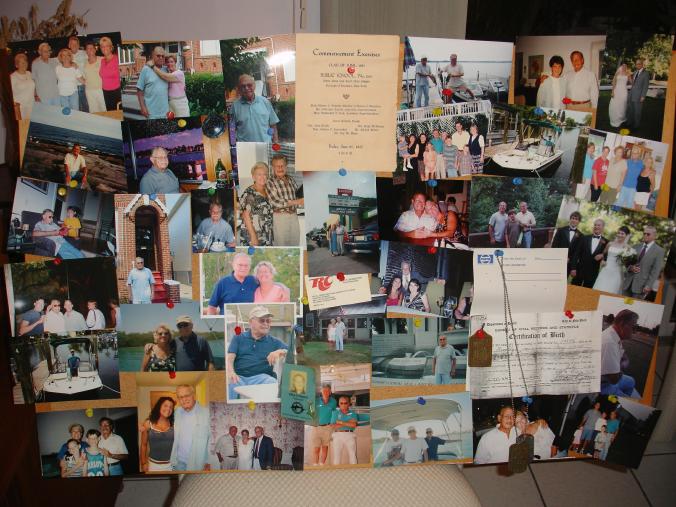 Mom made this really nice collage with photos and momentos representing Elliot's life (click and click again to enlarge).
Elliot's obituary appeared in the Sarasota Herald Tribune.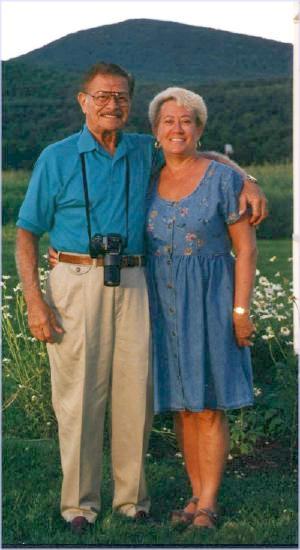 Elliot and Mom at the beginning
of their marriage in Vermont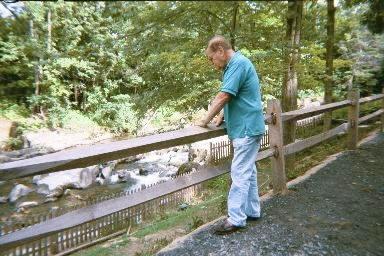 looking down at the Mad River, Warren, VT

dancing in white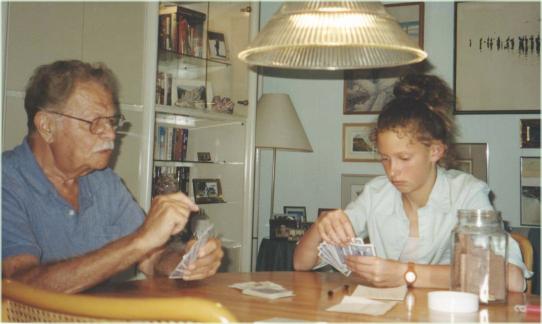 Elliot playing cards with Anneliese (both rather serious, don't you think?)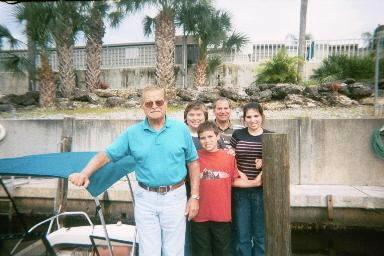 Elliot, his son Scott, daughter-in-law Jane and grandchildren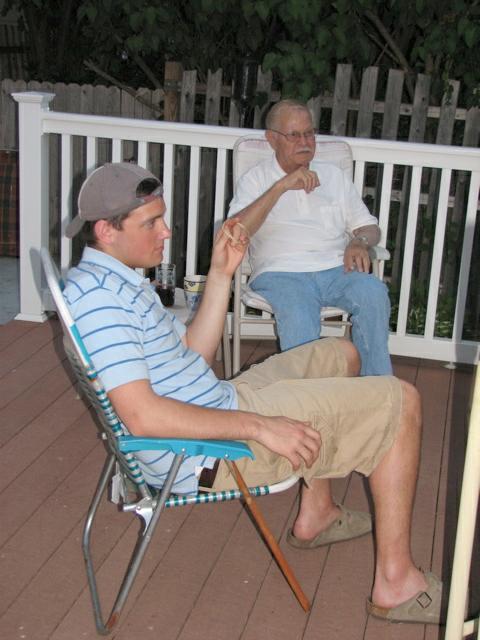 with Tim at Mom's 70th birthday, 2007, Brielle, NJ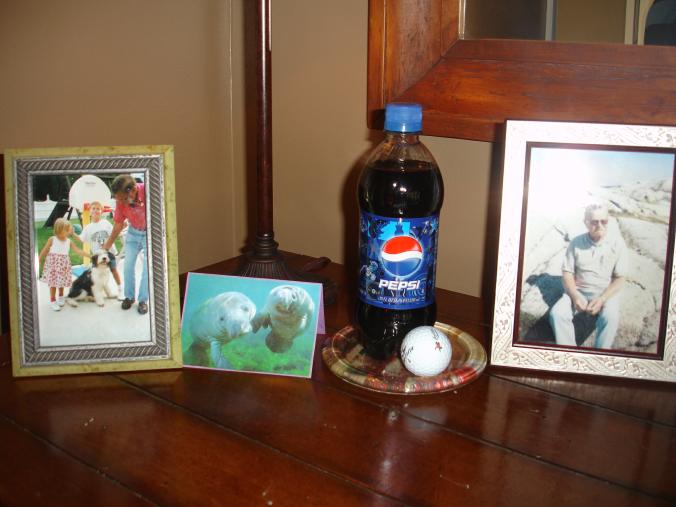 memorial to Elliot made by Emily, Washington Crossing, PA
(Elliot worked for Pepsi for many years.)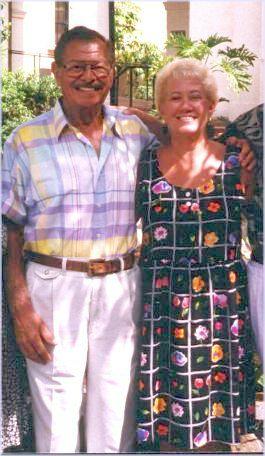 Elliot and Vivian on their wedding day, Sarasota
RIP Elliot.
A lot of folks will miss you, but especially Mom.
She loved you and was happy with you. Thanks for being there for her.