Anneliese in Manhattan and Brooklyn
Lower Manhattan, September 2008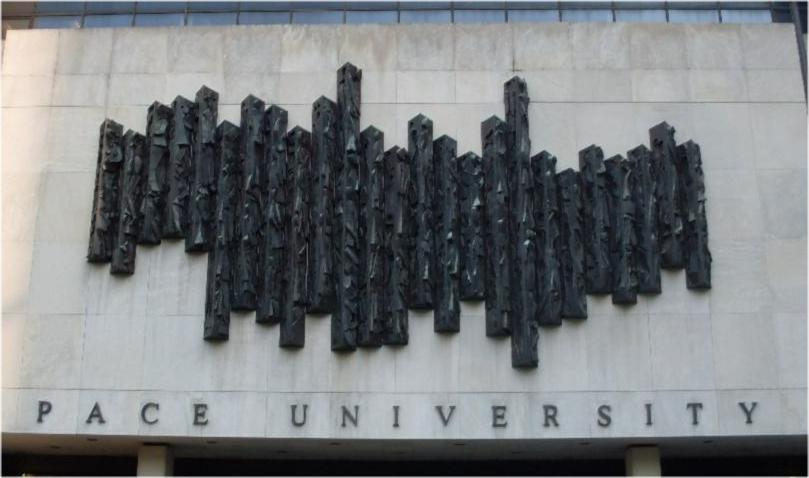 Pace was founded in 1906 as a business school and became a full-fledged university in 1973.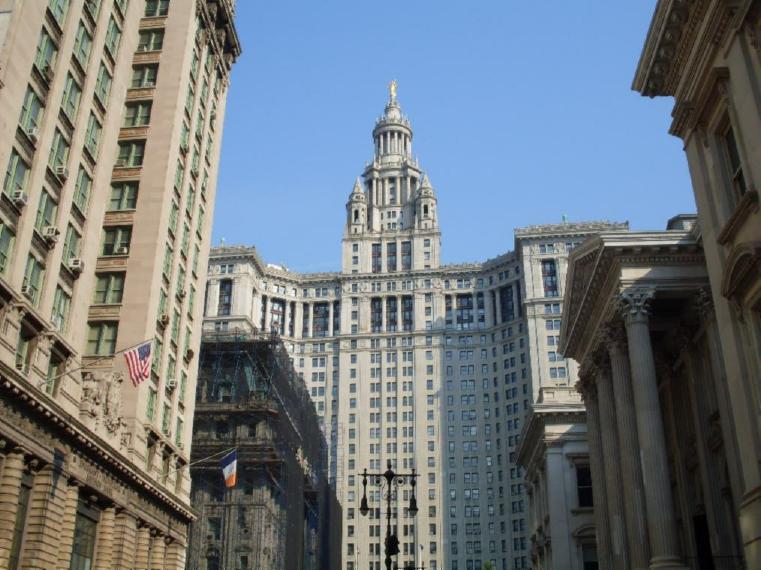 It's located in lower Manhattan right at the entrance to the Brooklyn Bridge and next to City Hall.
This is the Municipal Building, i.e. NY's City Hall, deliberately over the top in its Renaissance Revival architecture (1914)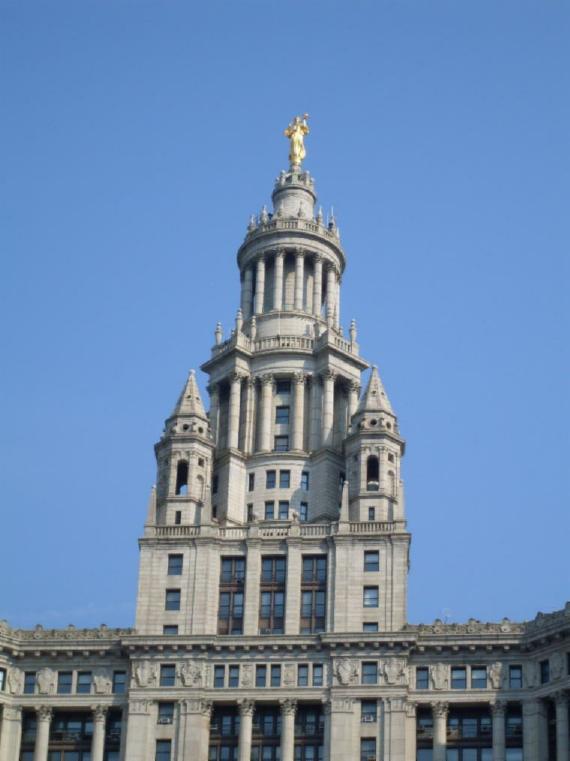 close-up of the Municipal Building with cupola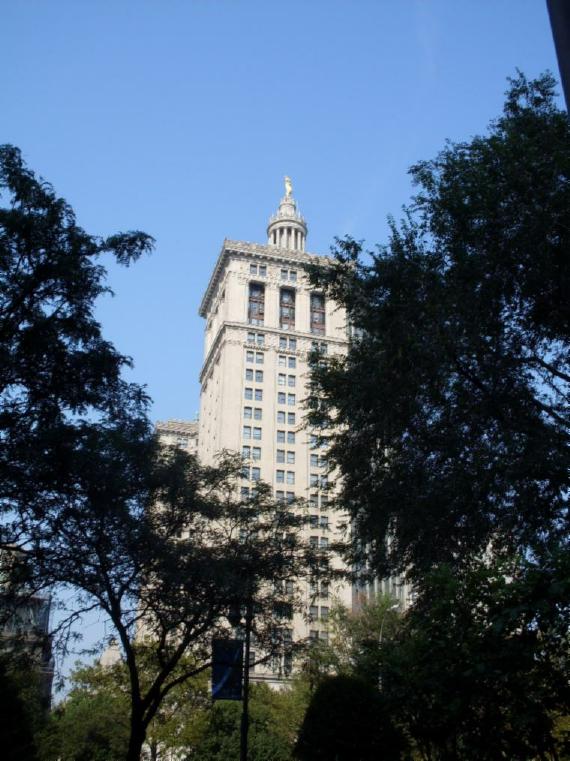 City Hall through the trees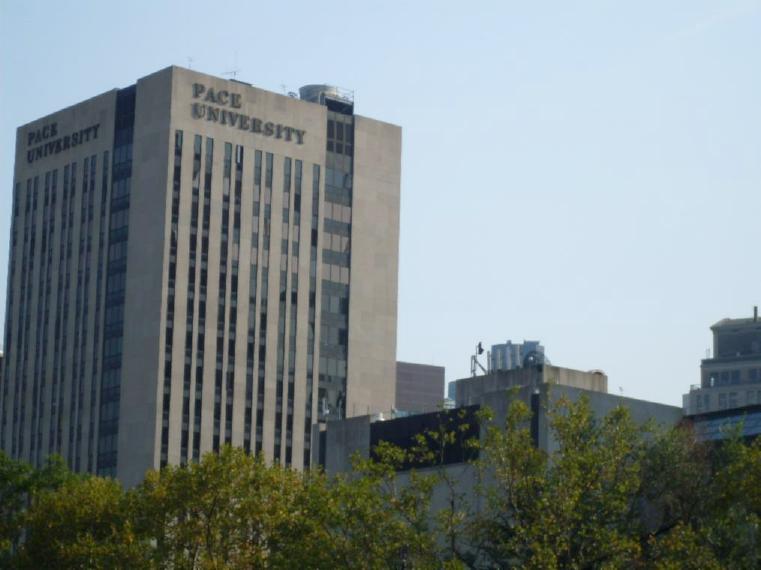 Pace, main building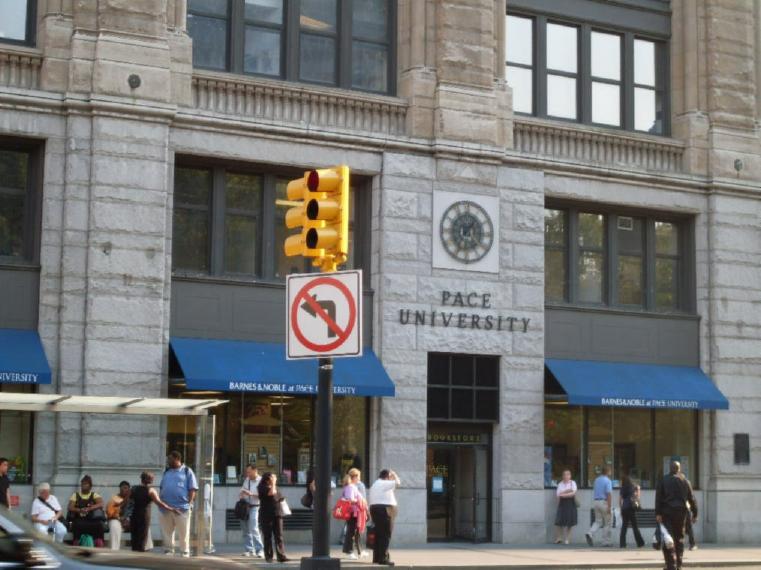 Pace's own Barnes & Noble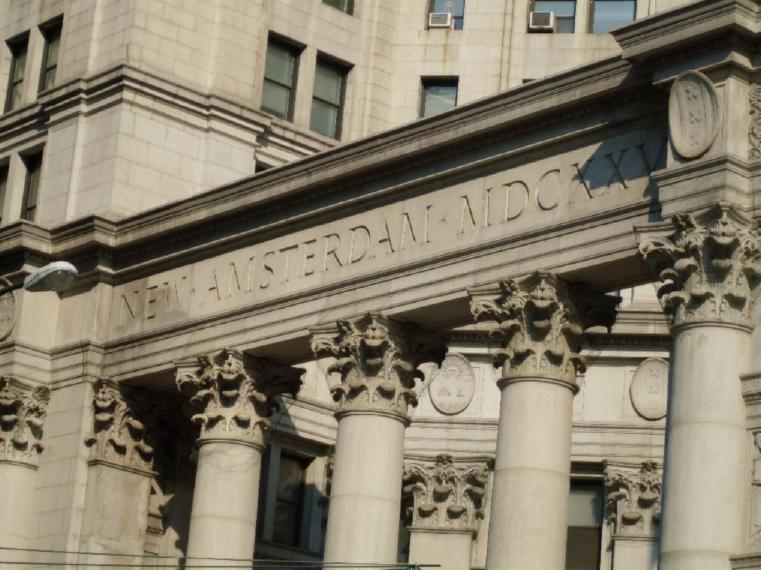 old name of the city, Dutch for "dam on the river Amstel" (not really appropriate for "dam on the river Hudson")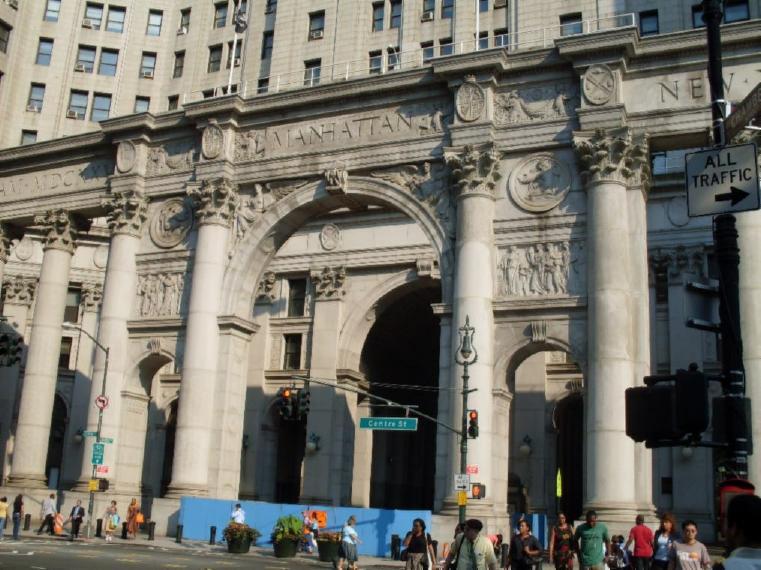 new name of the city, Lenape for "island of many hills"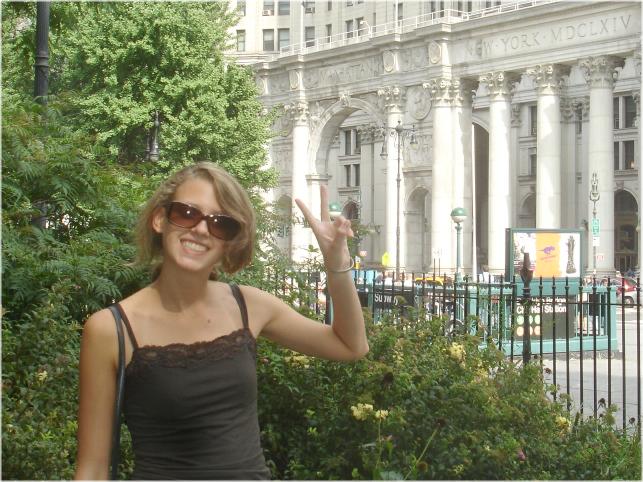 Anneliese flashes the peace sign outside city hall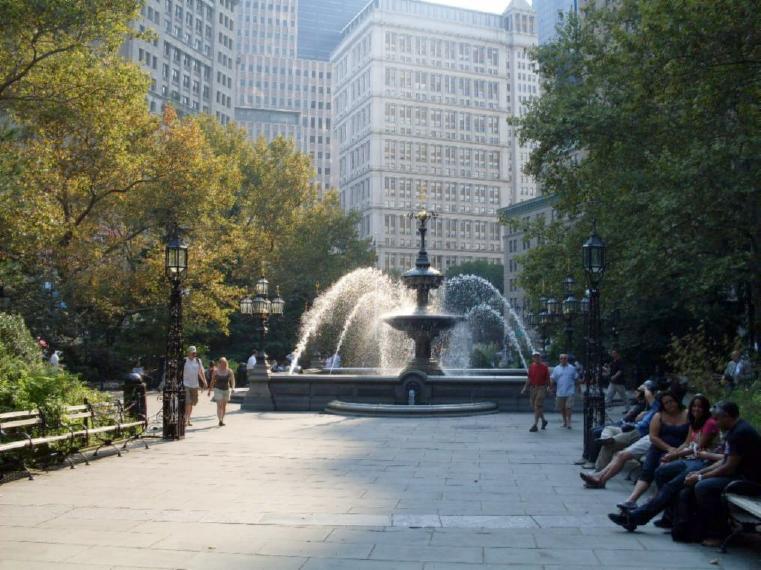 chillin' by the fountain in City Hall Park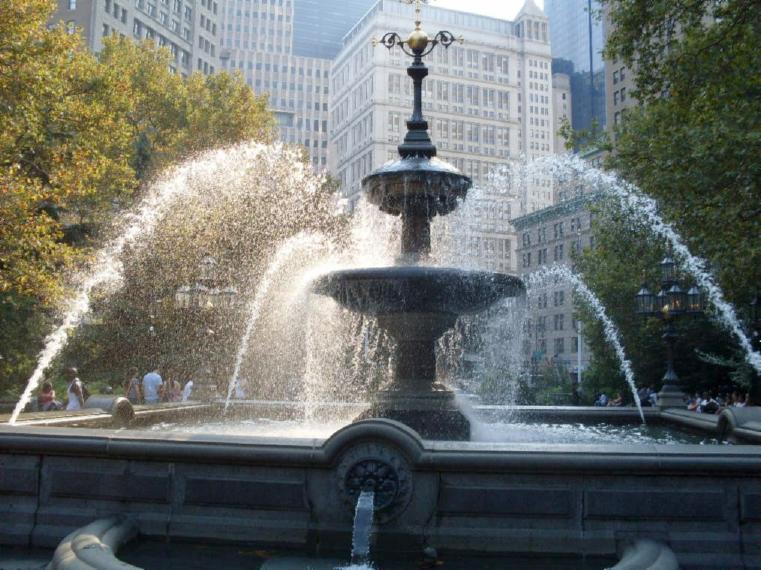 fountain close-up

peeps walking over the Brooklyn Bridge on a gorgeous Saturday afternoon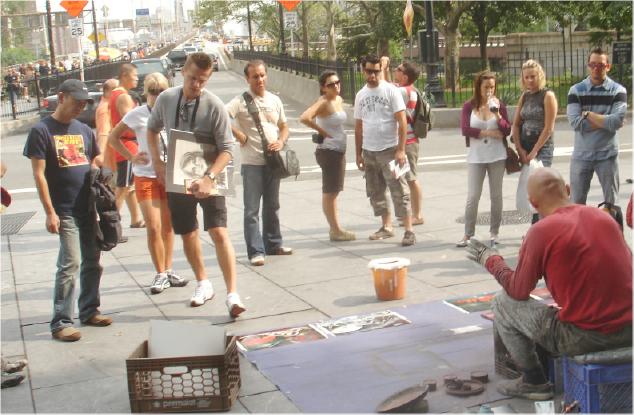 spray painter draws a crowd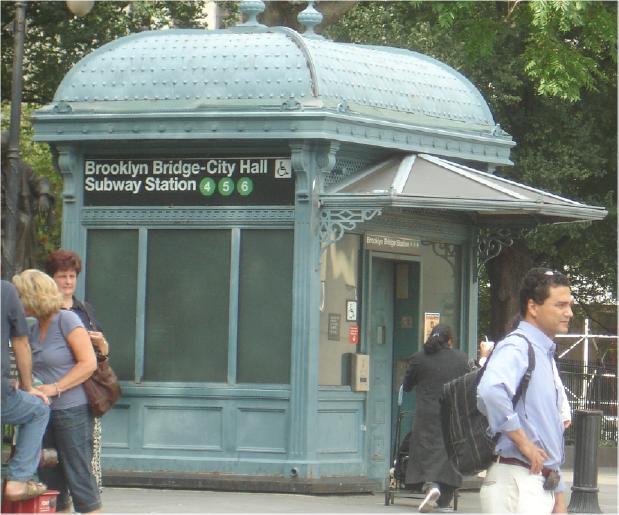 subway station for Pace/City Hall/Brooklyn Bridge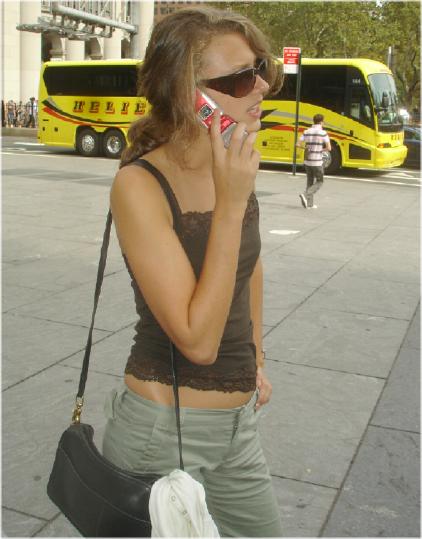 talking to friend Rob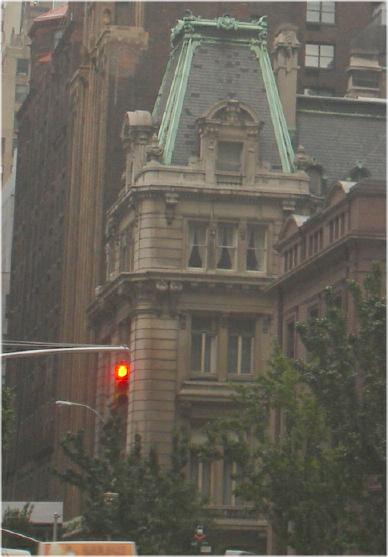 Polish consulate in mid-town near Rob's apartment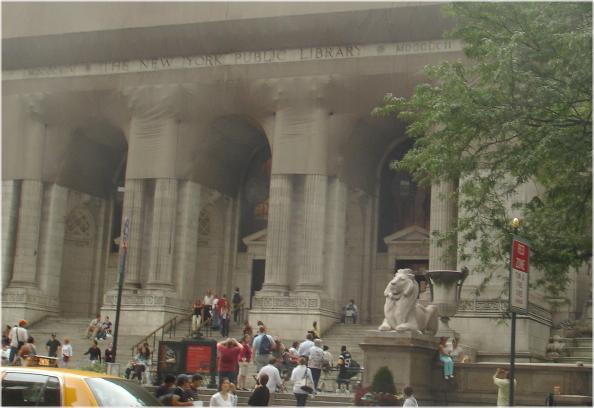 NYC Public Library under some sort of scaffolding (always reminds me of Ghostbusters!)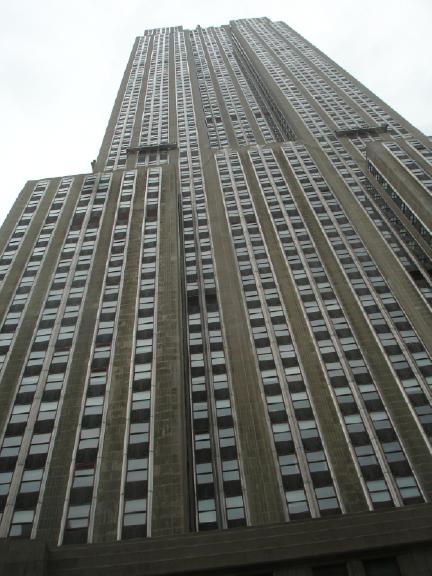 Empire State Building from right below...Liese says she never noticed how UGLY it is

on to Brooklyn!
one of five community gardens very close to Liese's house in Bushwick; this one is on her block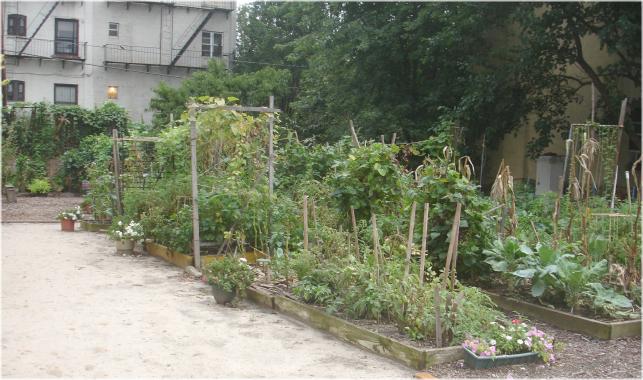 The gardens are planted in vacant lots and tended by the local residents working as volunteers.
They are supported by Green Thumb, a great organization that provides
free training, equipment and materials to community gardeners.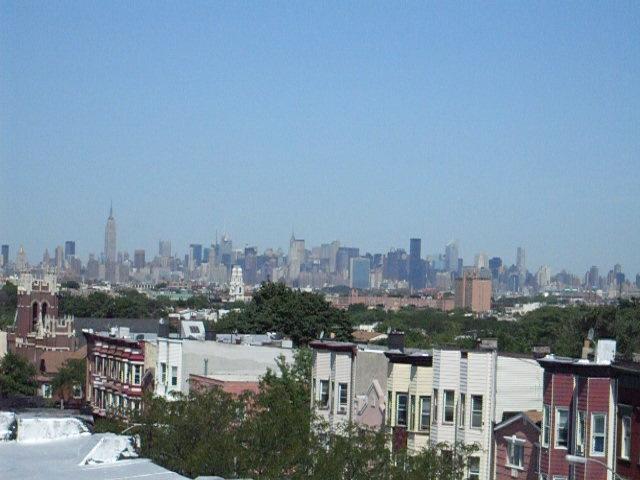 view of Manhattan from rooftop of Anneliese's house in Brooklyn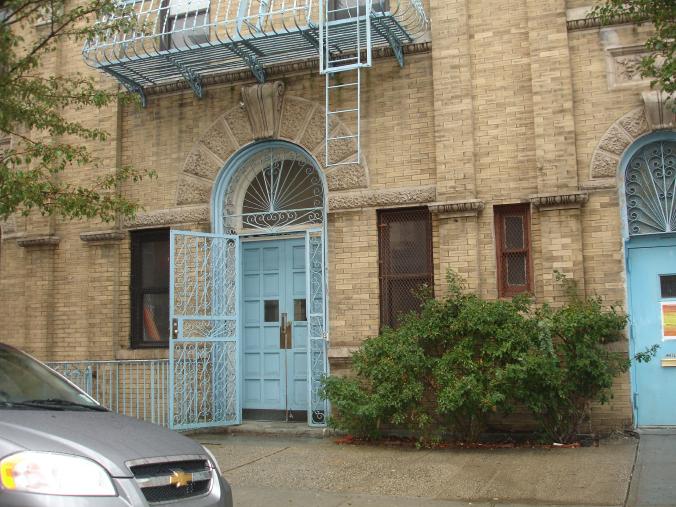 entrance to Liese's residence, the Biko House in Bushwick, Brooklyn
(named for South African freedom fighter Steve Biko, played by Denzel Washington in Cry Freedom)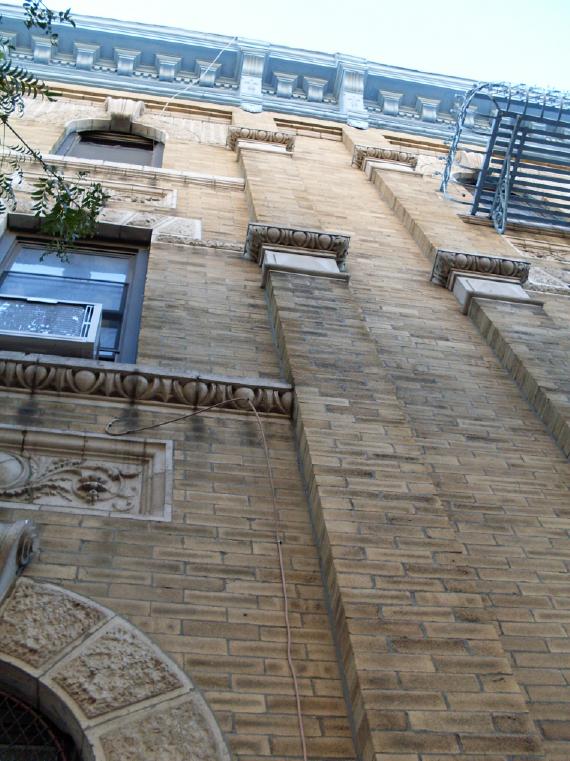 ornate exterior of Liese's new house, a former Episcopalian monastery (this was the order)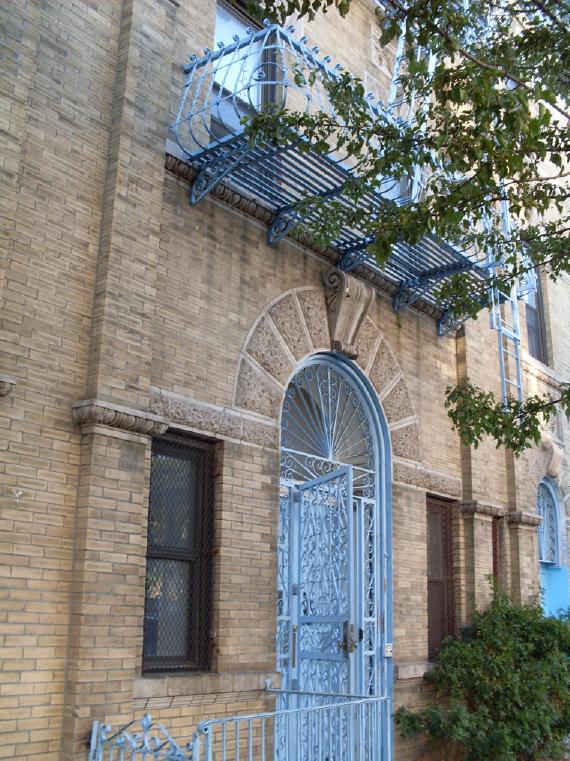 her very own balcony! it's like having a backyard!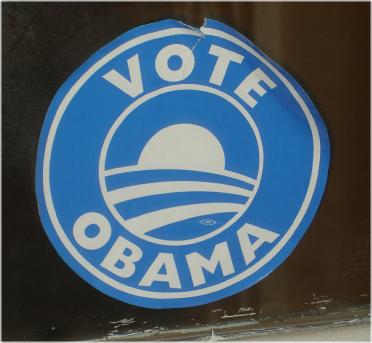 on the door of the building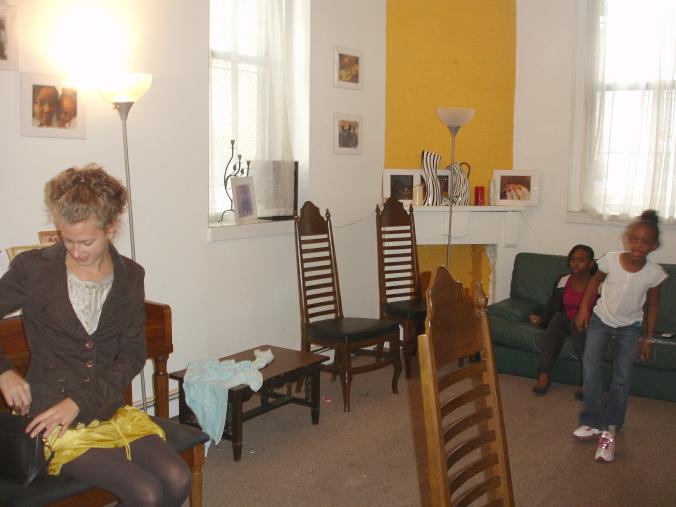 living room with one of two pianos in the house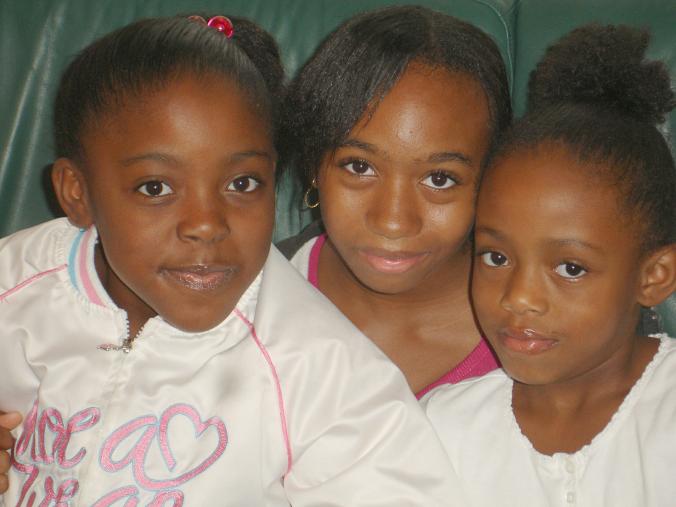 three lovely cousins visiting one of Liese's housemates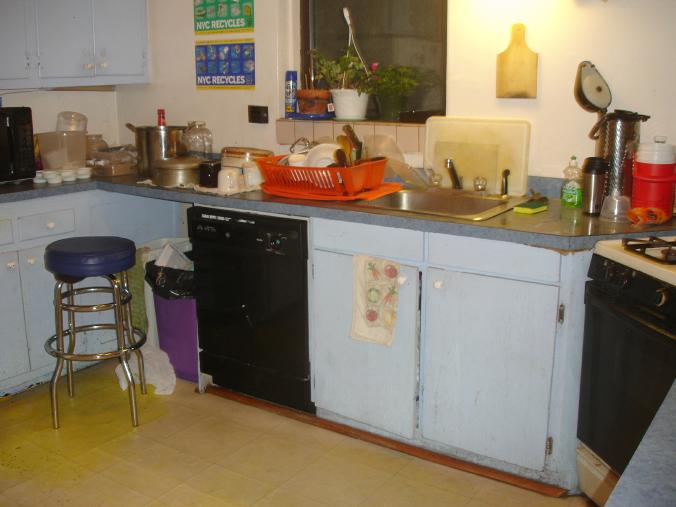 kitchen in Liese's house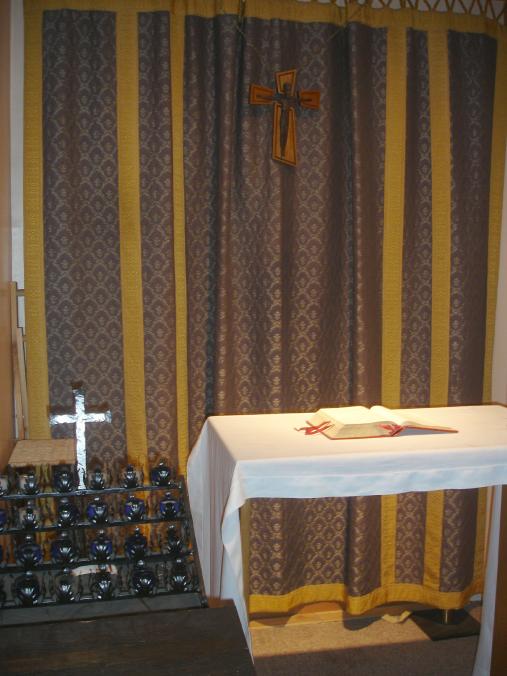 chapel in Liese's house. a remnant of the monastery...the other piano is in here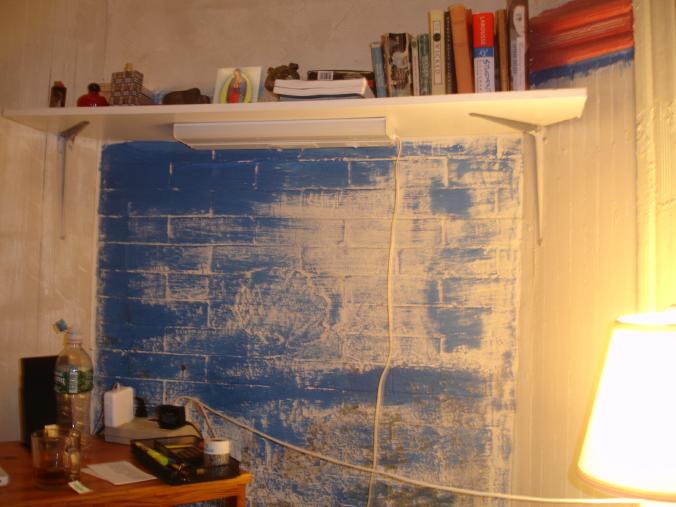 exposed brick in Liese's room, which used to belong to one of the order's brothers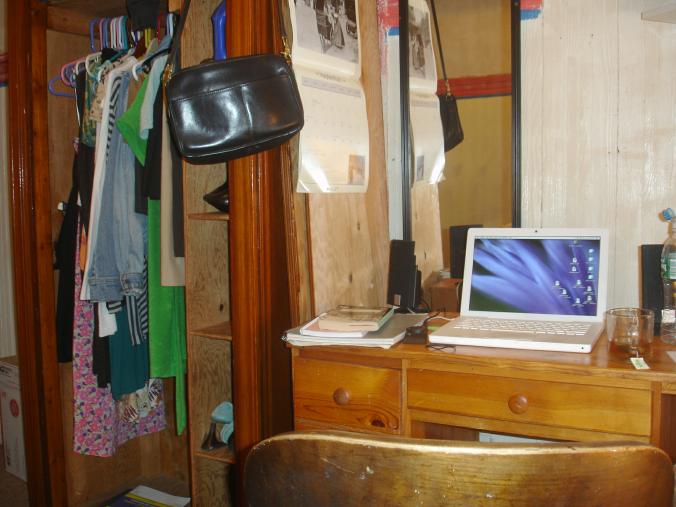 Liese's closet and desk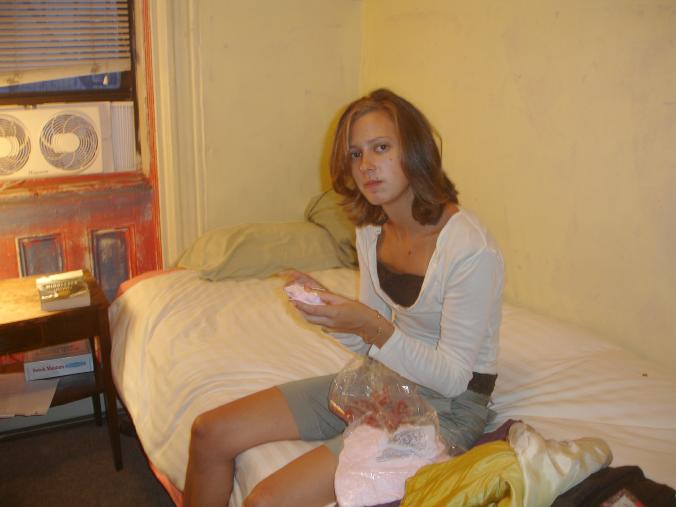 Liese in her room eating cotton candy I brought her from the Jersey shore
(it had hardened somewhat but still melted in your mouth and tasted the same!)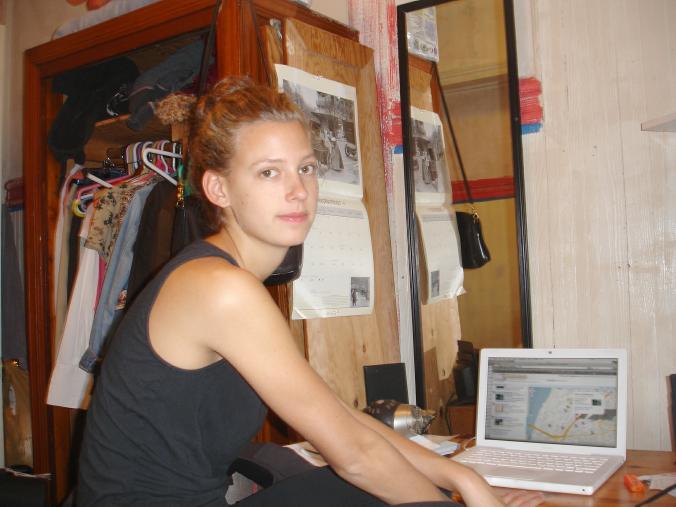 Anneliese at her Mac finding us a place to go to lunch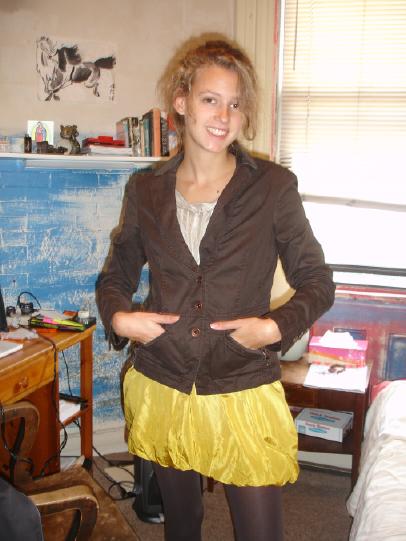 all ready for lunch in Williamsburg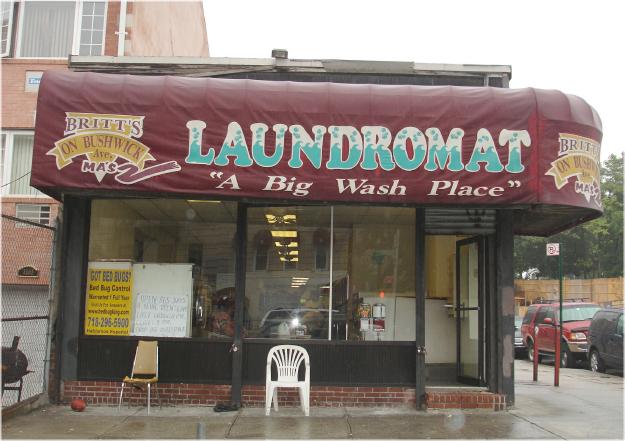 on the way to the train we passed Liese's laundromat, "Britt's on Bushwick"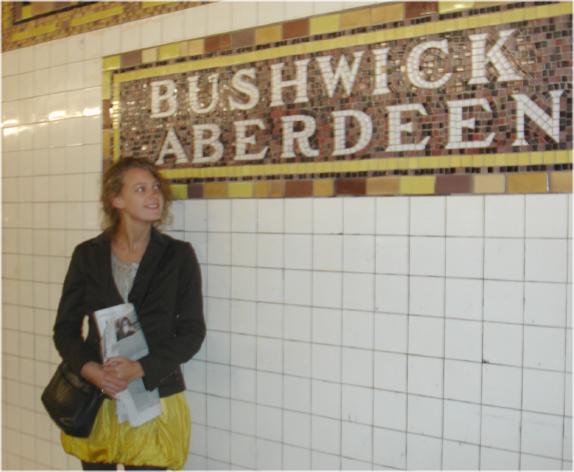 at the local stop on the L train, just two blocks from her house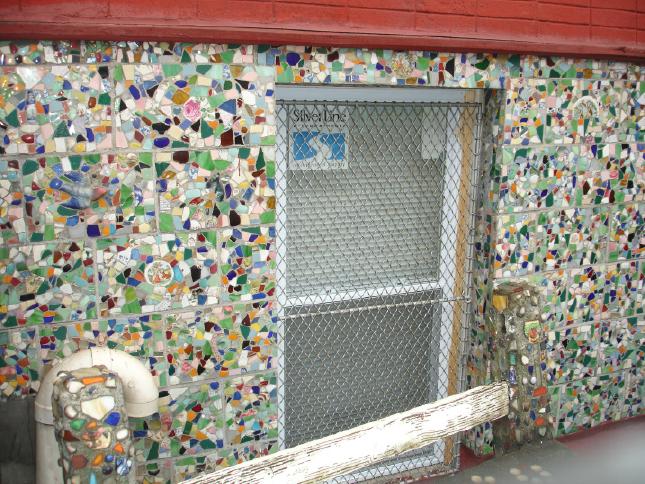 Williamsburg house covered in mosaic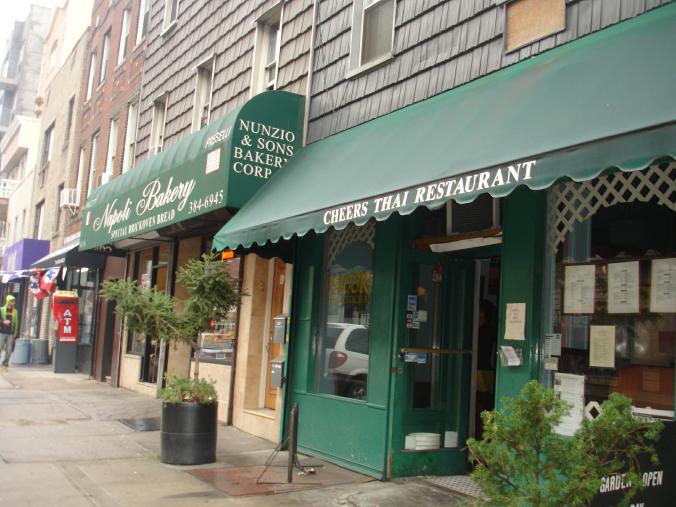 the difference between Bushwick and Williamsburg (just a few subway stops apart) is staggering...
whereas Liese's poor neighborhood has only greasy spoons, gentrified Billyburg is filled with
healthy,trendy eateries announced by signs like "Don't panic, it's organic!"