Amsterdam, The Netherlands
August 2002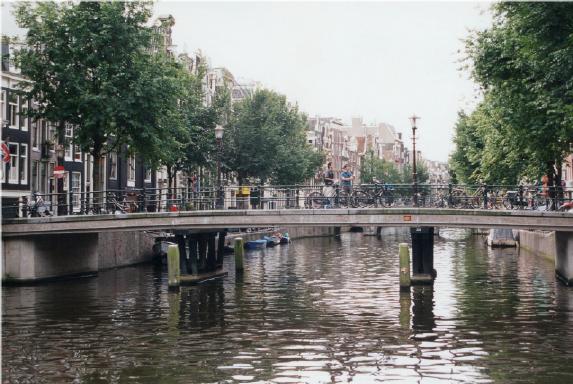 Where else? Amsterdam looking beautiful.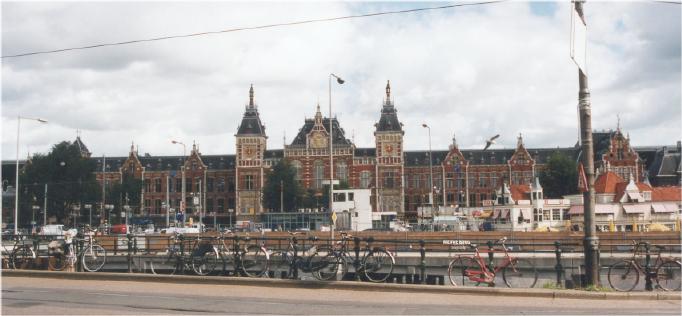 Amsterdam Centraal, the main train station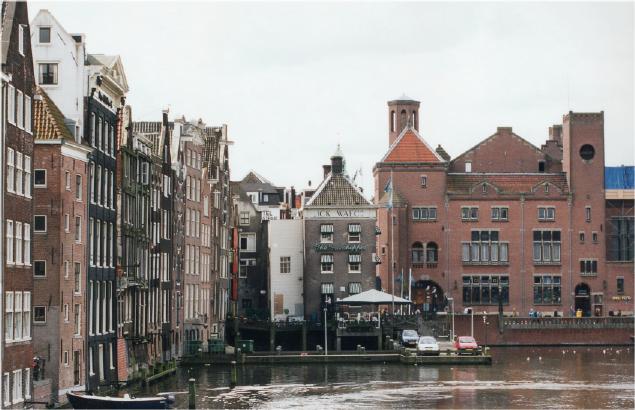 The inner harbor, from where the touristy canal boats depart.
The building to the right is the Amsterdam Stock Exchange.
Dead center with the white-and-green awnings is a large hash bar, the Grasshopper.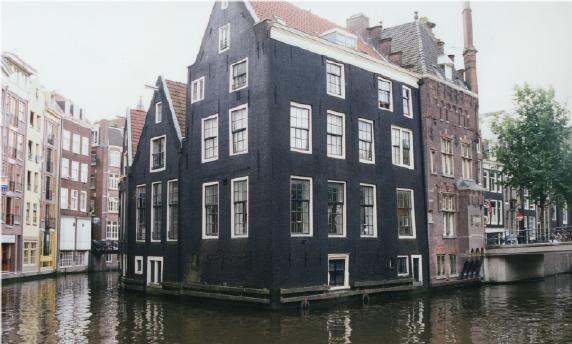 A watery corner in the oldest part of town.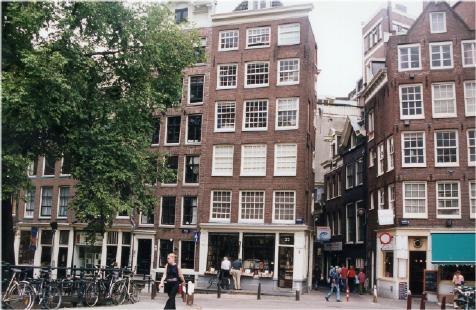 Walking over the ring of canals through the Jordaan neighborhood.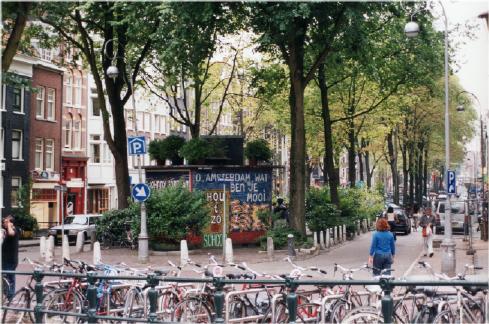 The Jordaan, roughly demographically equivalent to the Lower East Side in NYC.
The sign says, "Oh Amsterdam, how beautiful you are!"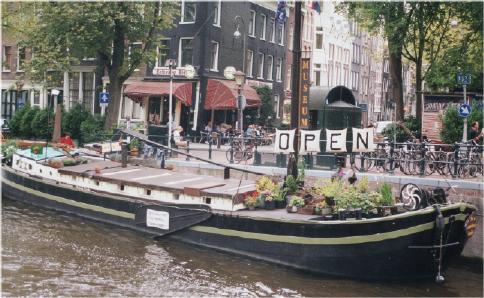 Amsterdam has a severe housing shortage.
Some manage to live in the city by occupying stationary houseboats.
This is a houseboat-turned-museum.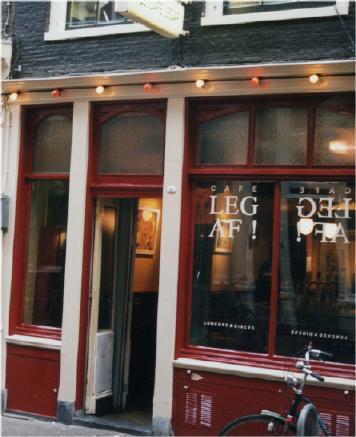 Our friends Iwan and Lorraine own this building in the Jordaan.
For many years Iwan ran the café himself but now he has a normal job.
They came with us to Paradiso to see Guided by Voices, and then took us back to their once
working-class neighborhood, De Pijp, to witness the gentrification that has taken place there in the last decade.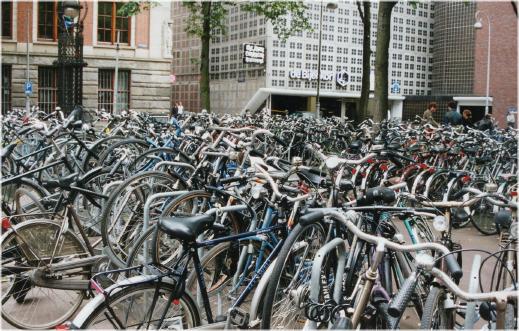 A very Dutch sea of bikes outside De Bijenkorf
(the Beehive), Amsterdam's largest department store.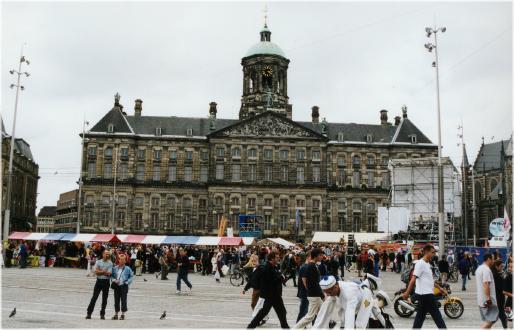 The Royal Palace on the Dam. A protest against globalization was being set up.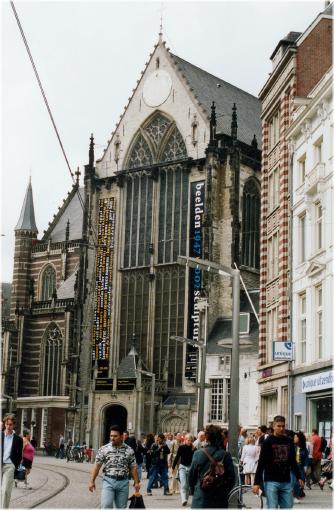 De Nieuwe Kerk (it's actually about 700 years old), where we
saw an exhibit of postwar sculpture from the Stedelijk Museum.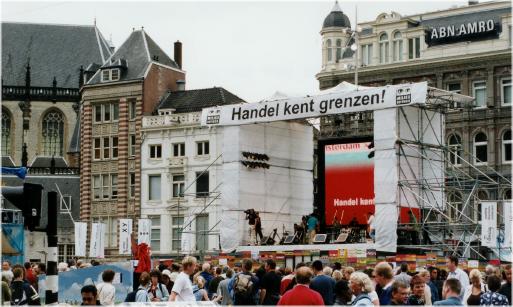 Protest stage being set up in front of the ABN AMRO Bank.
The sign reads "Trade has limits!"
Some of the many protest signs posted.
The display on left bemoans the privatization of the world's water supply.
Of course, no Dutch protest would be complete with the obligatory "Shell Sucks" banner.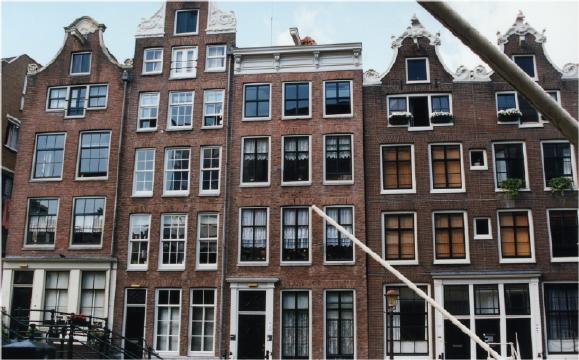 Houses on the Jodenbreestraat in the old Jewish quarter, now Amsterdam's Chinatown.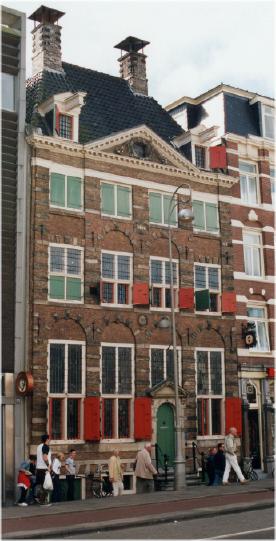 Rembrandt van Rijn once lived in this neighborhood as well, in this house
that he couldn't afford. He eventually had to declare bankruptcy and sell it.
It's now a museum.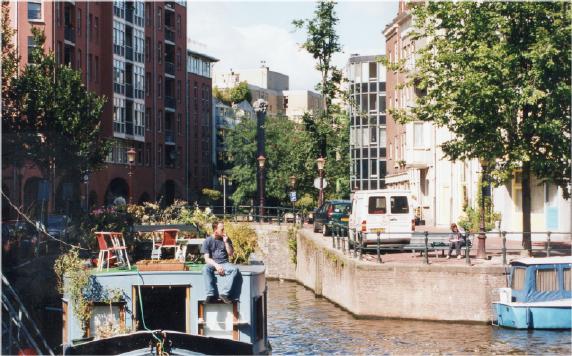 Guy hanging a butt on a boat.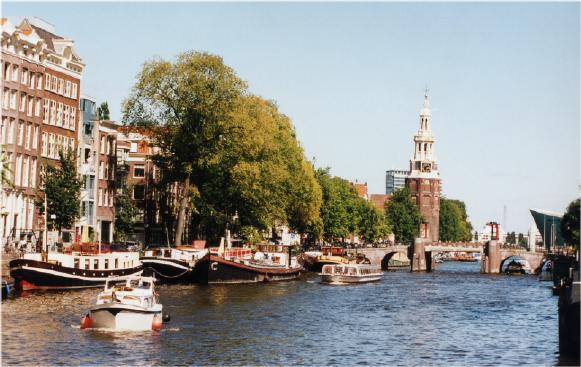 The Criers' Tower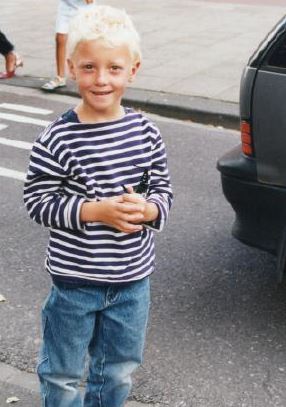 Ilya! You're looking real good, kid.
Why I can still remember when you were just a baby...

Café that housed the keeper of
the canal locks in 1695.


Our friend Willemien and her son Ilya, beaming.
| | |
| --- | --- |
| Guide from Amsterdam Historical Museum on his cell phone. | Advertising the new Coldplay album in Amsterdam |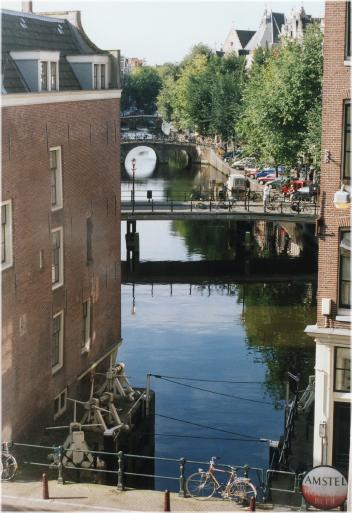 View from our hotel room
Back to THP