Cavorting on and in Lake Champlain
(the sixth largest lake in the US--nothing's bigger except the Great Lakes)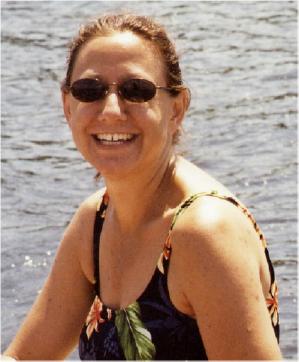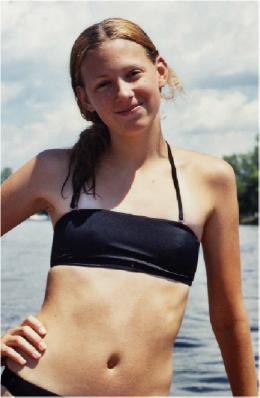 Jude and Liese sporting black bathing suits and catching those Green Mountain rays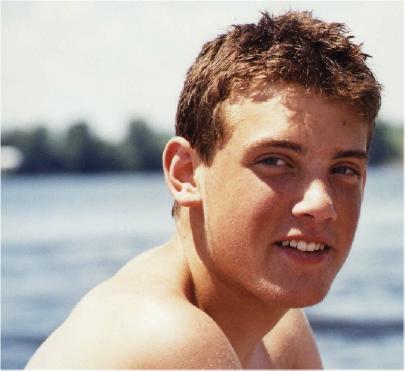 Tim relaxing on the loaner boat Steve got from the manufacturer...
unfortunately its motor died the first time we took it out,
so we could only use it for trawling, which is moving at half a horsepower
(the regular motor gives you 90 horsepower).
We would just take it out to the middle of the lake and use it as a diving platform.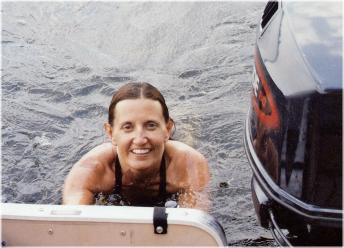 Deb gets back on the boat after a swim.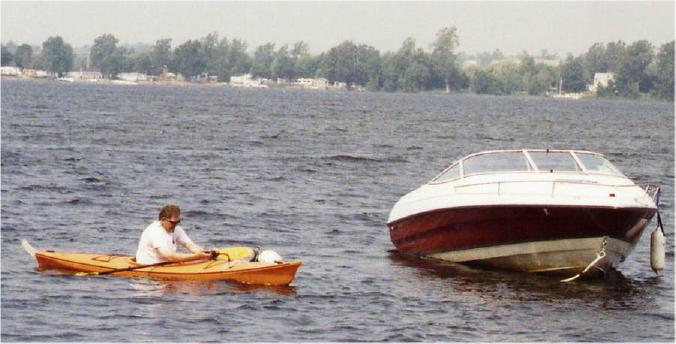 One morning the neighbor's boat got loose from its mooring and started drifting away in a strong breeze.
Steve happened to see it in time, and paddled out in the kayak to rescue it.


He attached it to the kayak with a rope and tugged it back to the dock.

Made it! Bert and Steve secure the boat to the dock.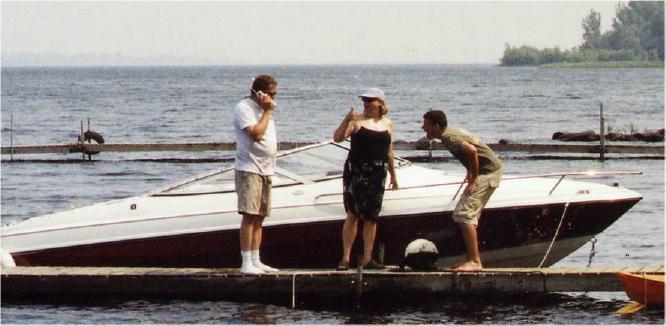 Tim laughs and Bert gives a thumbs-up while Steve tells the owner what happened.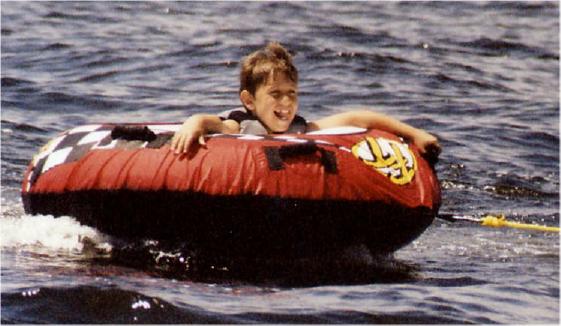 When Valley friends Brian and MB came up with their (functioning) boat,
we were able to go tubing at last. This is Dylan's first time.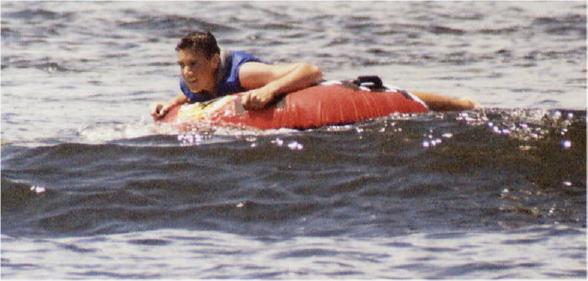 Tim was eager to tube again after experiencing the thrill in 2001.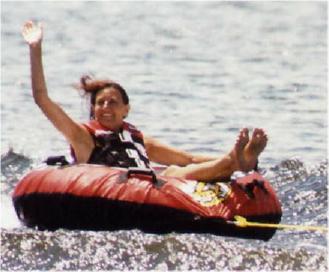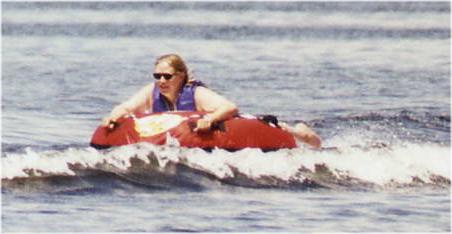 Deb and Bert give it a go. Tubing is way easier than water skiing.
You don't have to stand up, just hold on!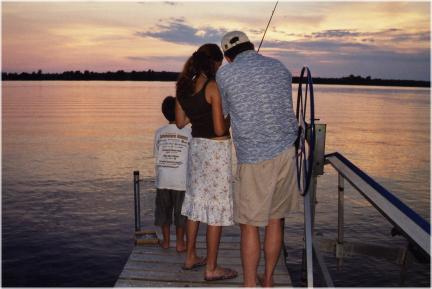 Night fishin' tips for Dylan and Liese from Uncle Stephen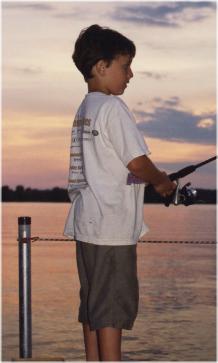 Dylan hoping to end the day with a catch.

Fourth of July Parade in Warren
Sunsets and Farewell
At camp on North Hero Island