Thanksgiving 2002
Jude and Dylan's New House
Warren, Vermont

click here for pictures of sledding at Sugarbush
click here for pictures of the gorgeous new house without people in it
The beautiful Thanksgiving table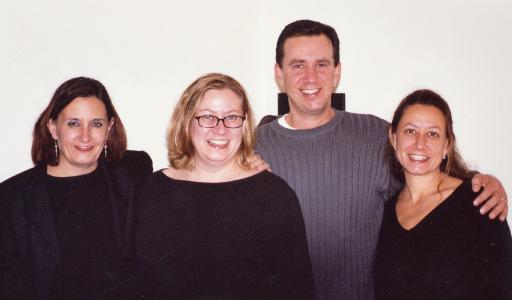 Deb, Bert, Dan and Jude--this one's for you, Mom!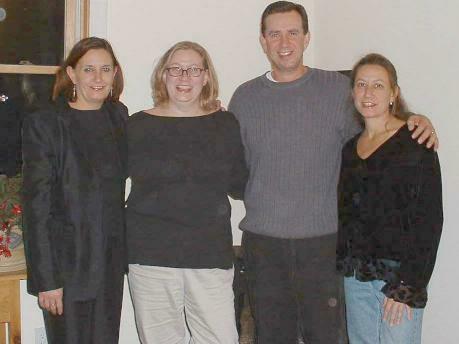 This was taken with a digital camera and looks totally different.

The boy cousins: Brendan (almost 11), Tim (almost 16) and Dylan (7)
A little Backyard Baseball, anyone?


The girl cousins, Emily (8) and Anneliese (14).
These were taken in digital black-and-white.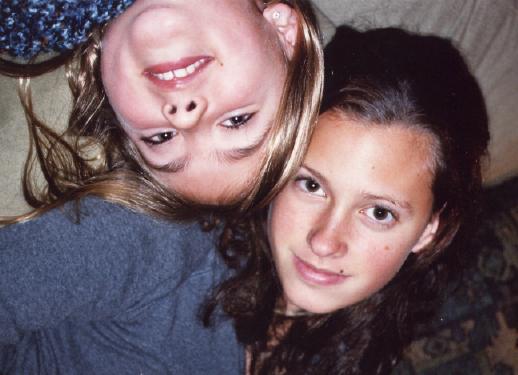 Emily and Anneliese again, in color
| | |
| --- | --- |
| Bert & Steve in the kitchen in glorious black-and-white | Dan and Deb break out the winter sweaters |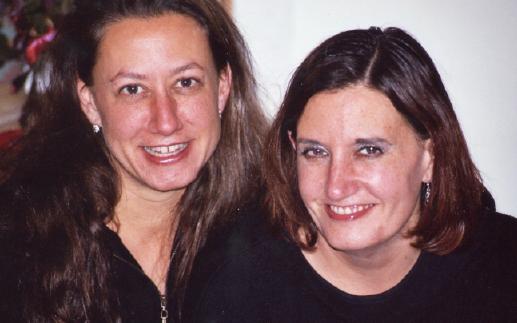 Jude and Deb, sisters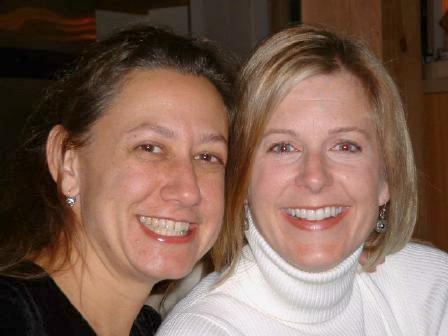 Jude and Deb Z., sisters-in-law

Great picture of Tim except for the red eye effect...
anybody know how to get rid of this?!


Liese IM's on Aunt Judy's cool
PowerBook with DSL and Airport
| | |
| --- | --- |
| Brendan gives us a nice close-up | Emily examines something quite intently |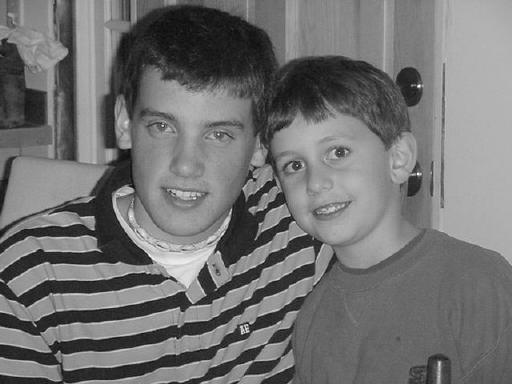 Oldest and youngest cousins (Tim born 1986, Dylan born 1995)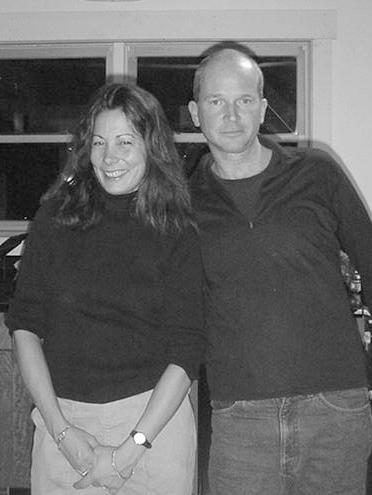 Judy's friends Diana and Michael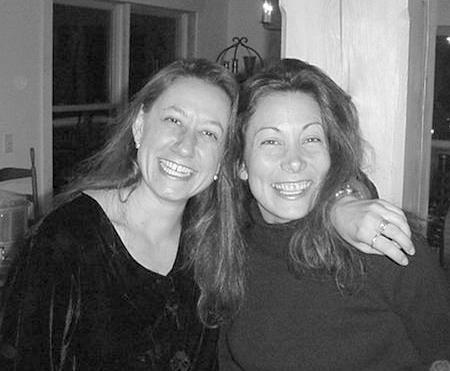 Judy and Diana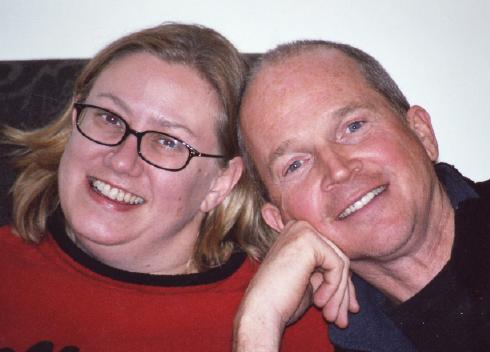 Bert and Michael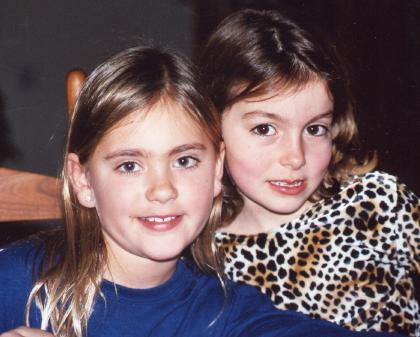 Emily with Diana's daughter Harper (6).
Harper goes to school in a real one-room schoolhouse in a very small town in Vermont.
The room has 15 kids in grades K-4, and two teachers.
Harper likes it.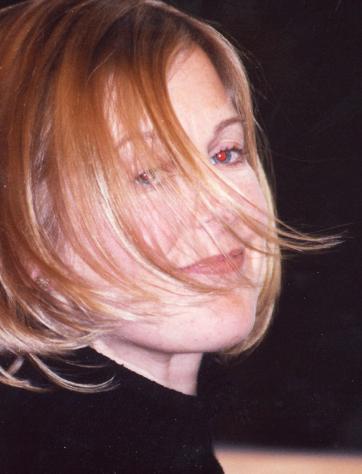 Nice windswept shot of Deb Z., don't you think?
(except for the darn red eyes again)
| | |
| --- | --- |
| Steve performs the all-important turkey carving duties before dinner... | and relaxes after it's all over! |
Miss Emily and her parents Dan and Deb
Liese and Deb in color and black-and-white...
those braces will be off in the spring says the orthodontist!
| | |
| --- | --- |
| Brendan hugs Sammy, Dylan's dog (more pix of Sammy here) | |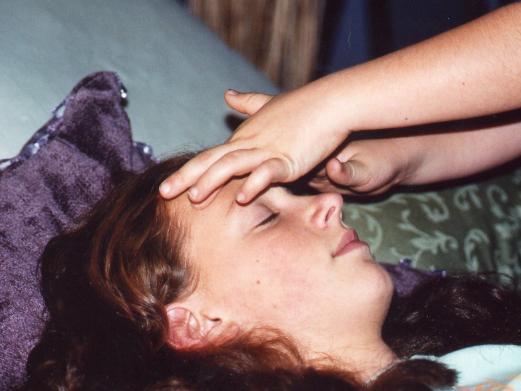 Dylan massages Liese's temples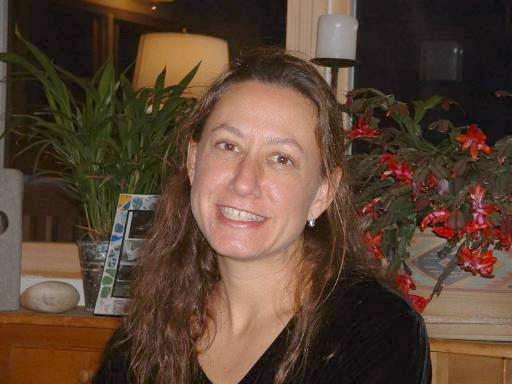 Jude enjoying being the hostess in her beautiful new home
Liese teaches some card games to the younger girls...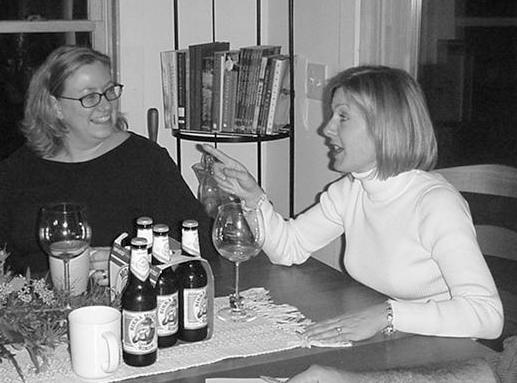 Deb Z. explains something amusing to Bert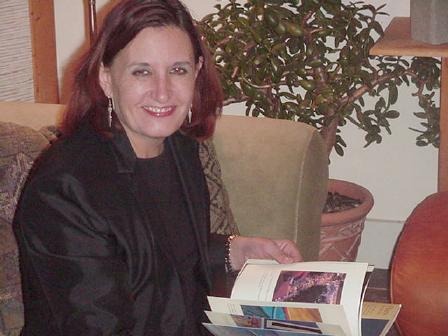 Deb peruses Jude's nice collection of coffee table books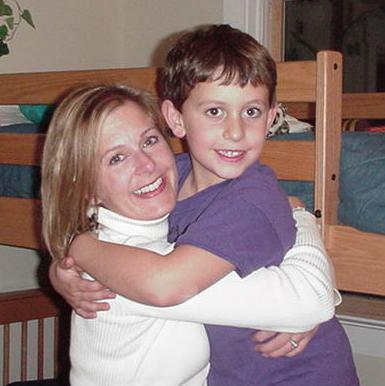 Deb and Dylan share a cuddle in Dylan's new room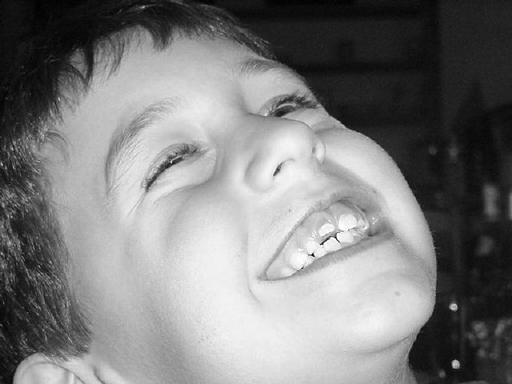 Close-up of happy Dylan (photo credit: Tim)
| | |
| --- | --- |
| Uncle Stephen observes the kids' card game | Emily and Dylan playing Twister |
Emily and Harper
| | |
| --- | --- |
| Robijn, Deb, Dan, Stephen, Bert, Diana hanging out at the table | Liese and Deb in candelight and soft focus |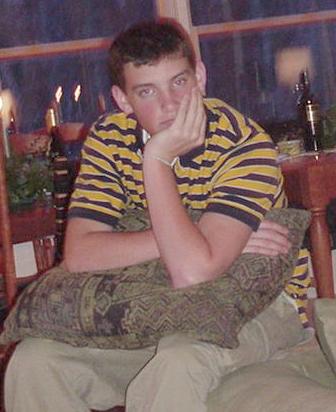 Tim staving off boredom...it's tough to be the oldest in your generation.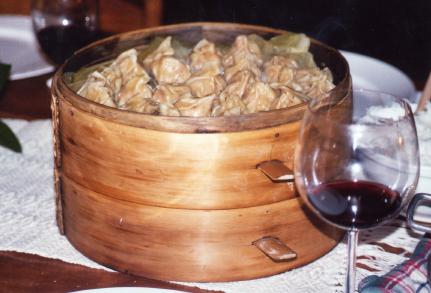 Bert & Steve staged an elaborate "Dumpling Fest"
for all on our last night there.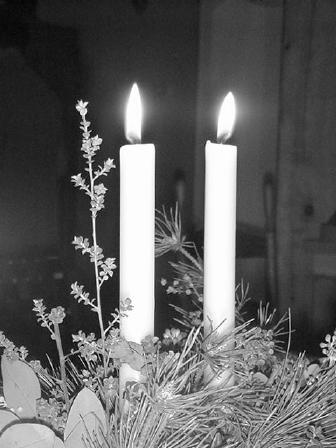 Happy Holidays Everyone!

Back to THP