Beautiful Santorini (Thira), Greece
July 1999

(This is the island that gave rise to the legend of the lost continent of Atlantis!)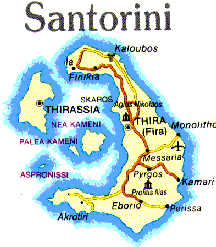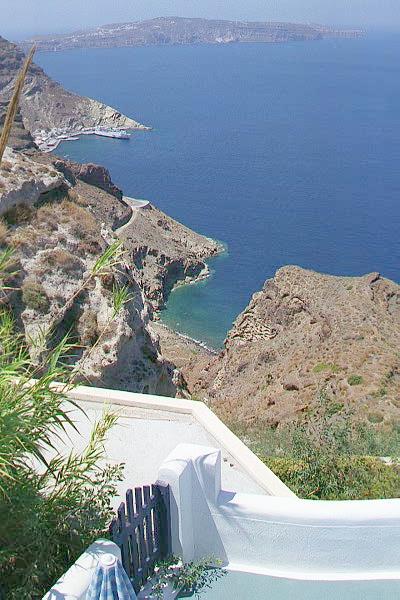 View of the caldera (that's where we get our word cauldron from) from our hotel balcony.
This is the gaping hole created by an ancient huge volcanic explosion 3,500 years ago. The water is very deep.
All the islands that ring the caldera are fragments of the bigger island that once existed.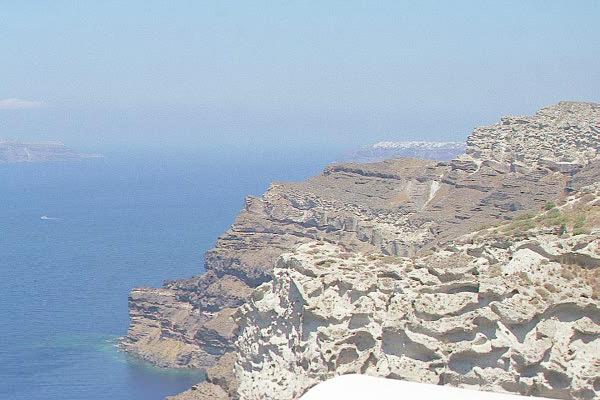 The cliffs of Santorini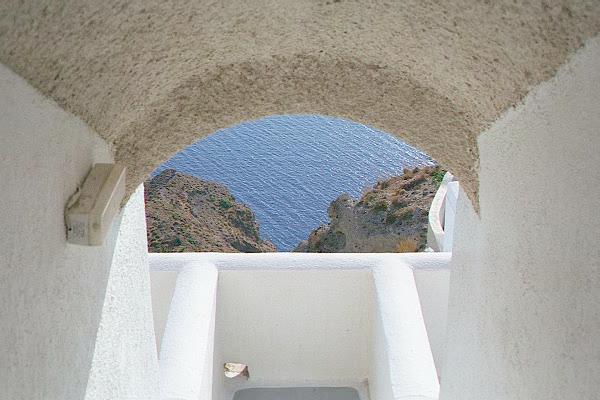 Approaching our hotel room through a little tunnel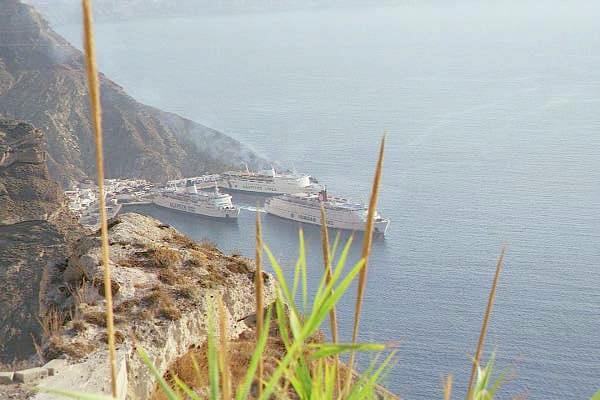 Ferries in the harbor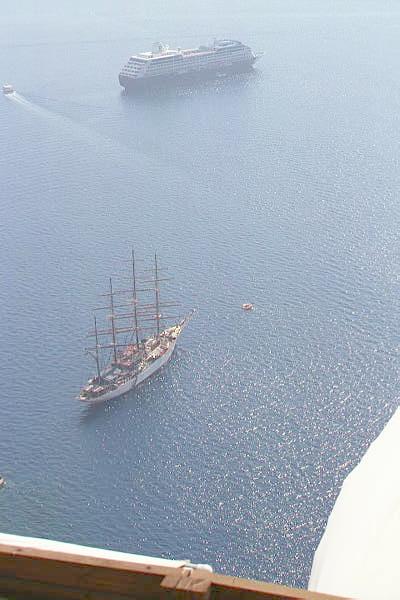 Sailboat and cruise liner in the caldera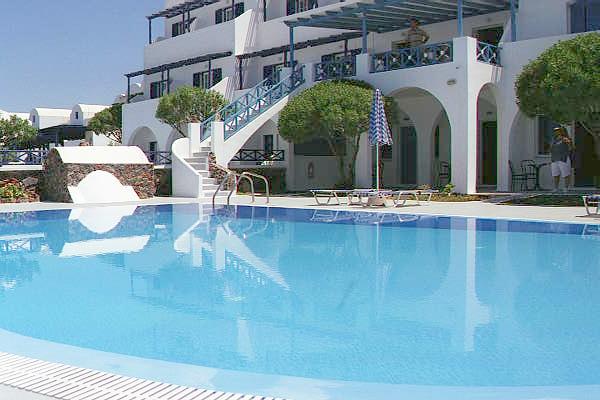 The pool at our hotel, Villa Butterfly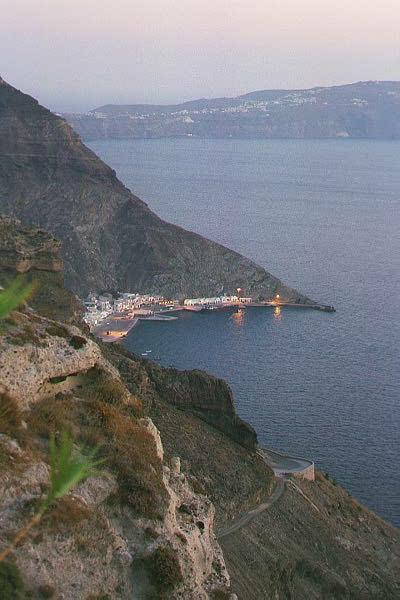 Santorini harbor at dusk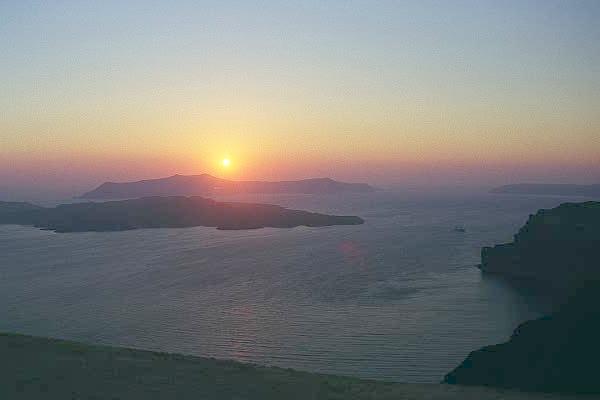 Caldera at sunset
(volcano remains in foreground, island of Thirassia in background)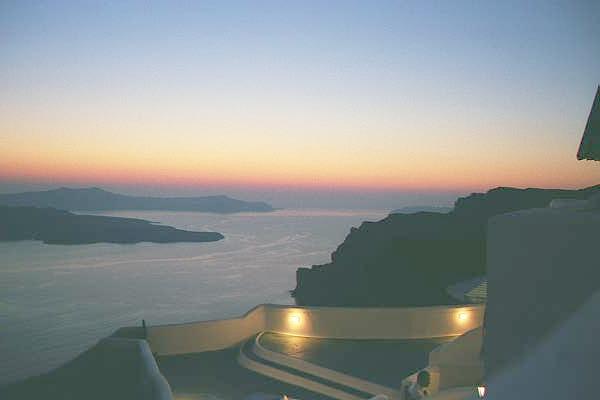 The sunsets were breathtaking every night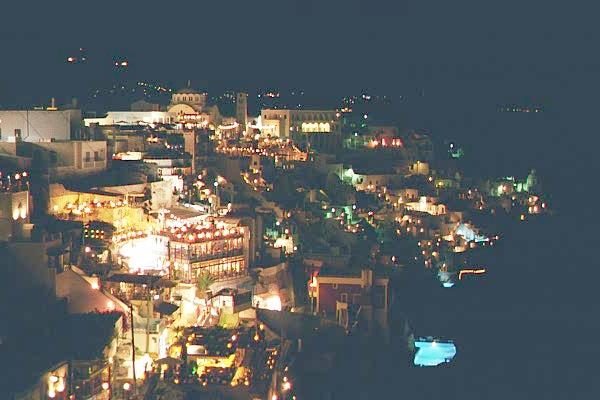 "Big city" of Fira at night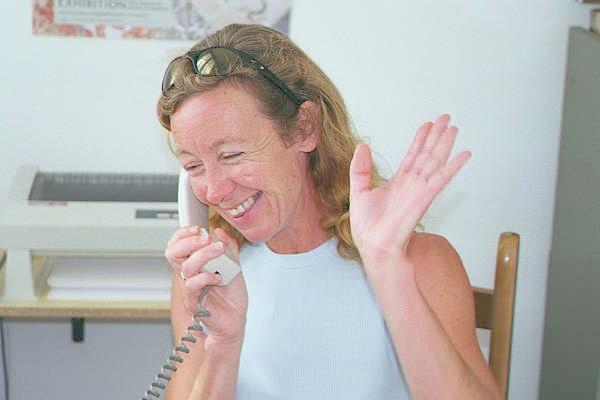 Kate, our hotel manager with the mostess. She's a Brit who's lived in Greece for many years.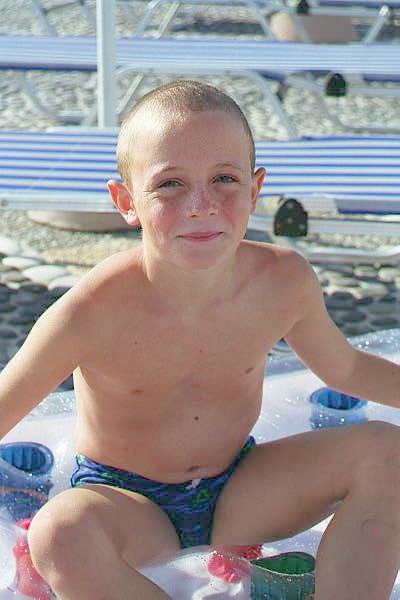 Kate's son Jake hanging out by the pool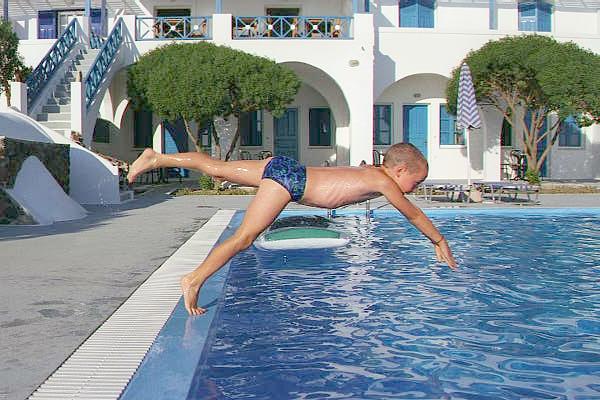 Jake diving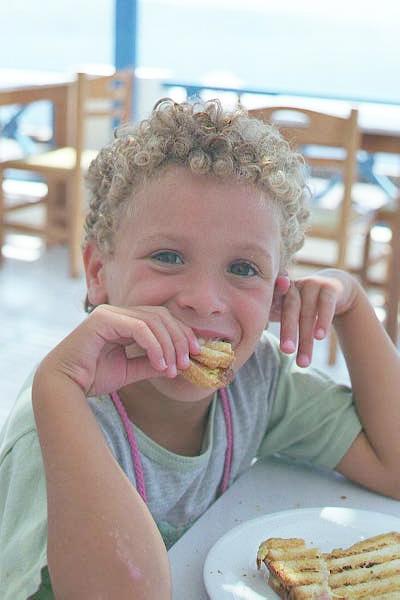 Joanne, the daughter of our hotel's owner,
eating a grilled cheese sandwich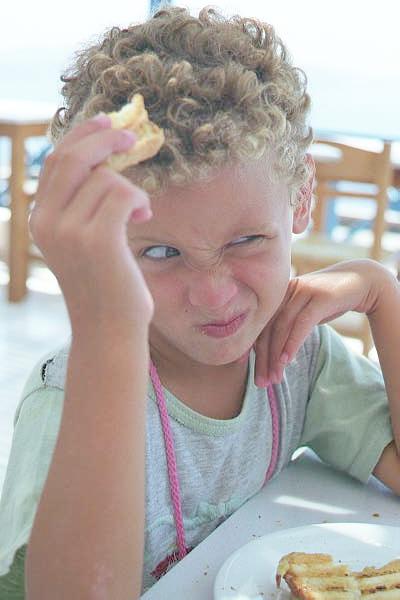 Joanne being silly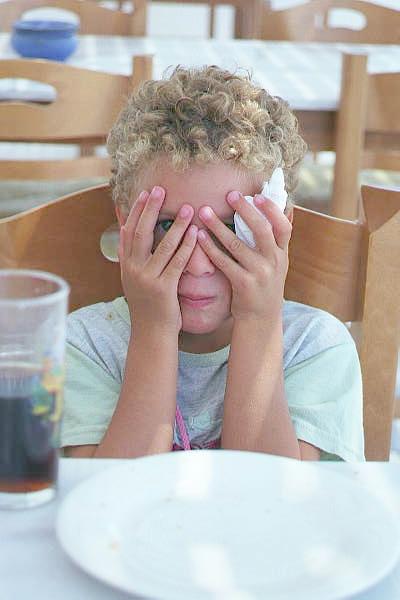 Joanne says "Enough already with these pictures!" you silly tourists!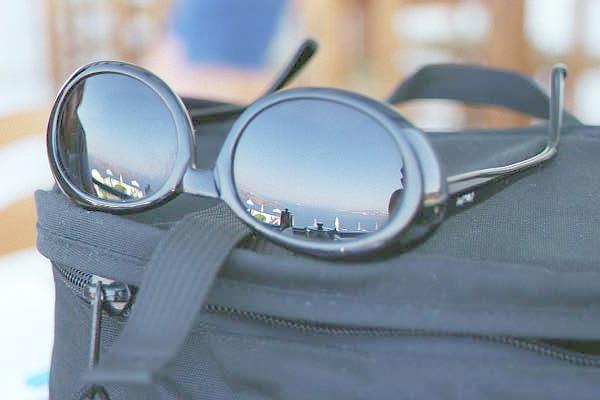 "Artistic" shot of caldera reflected in Deb's sunglasses
More information on Santorini
A brief history of the island
The story of the unusual geology of the island