March 20, 2006...
from Comedy Central's World News Headquarters
in New York, this is...The Daily Show!
(cue music)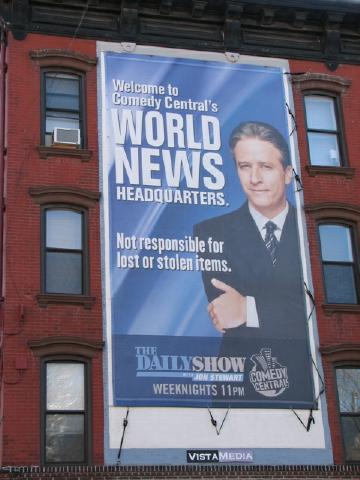 Jude and Deb head over to the wilds of 11th Avenue
(practically Jersey!)
to Comedy Central's "World News Headquarters"

The line started forming before we got there at three...doors were supposed to open at five.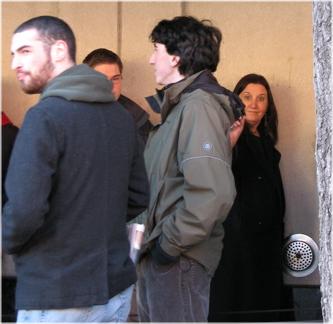 Deb waves to Jude from the line...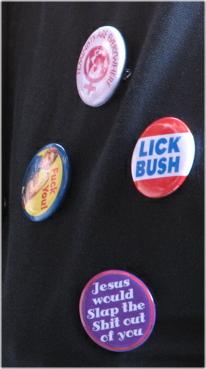 one girl's coat was full of buttons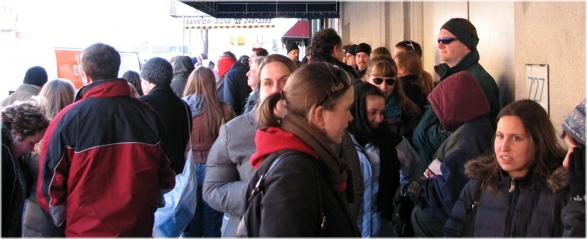 Waiting in line was very cold and very boring,
but we were all happy and patient because we were gonna see Jon.
You had to walk all the way up to 8th Avenue to get a cup of coffee,
so people just talked and played with their cell phones.
The smarter ones brought books with them and sat on the sidewalk to read.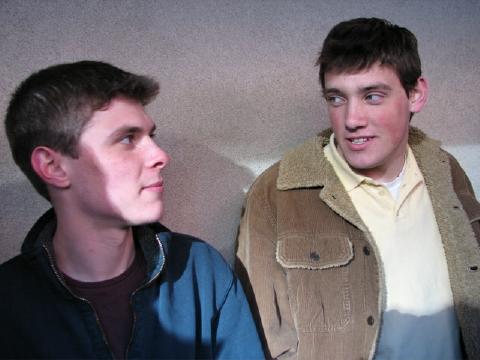 Emmett and Tim arrive about 4:30...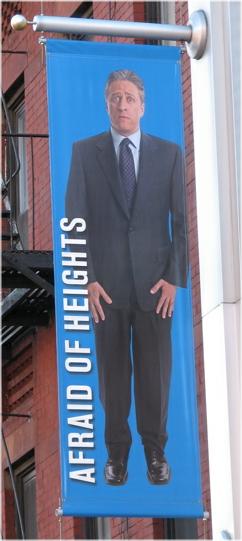 Each of the DS principals had a
banner like this hanging from the building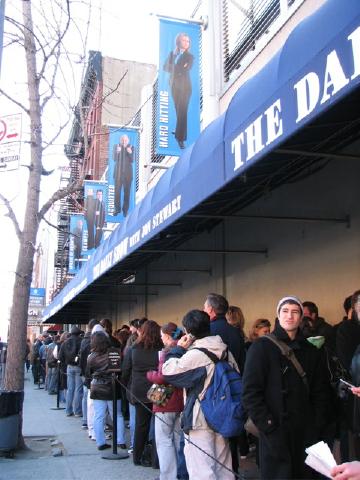 That's Samantha Bee who's "hard hitting"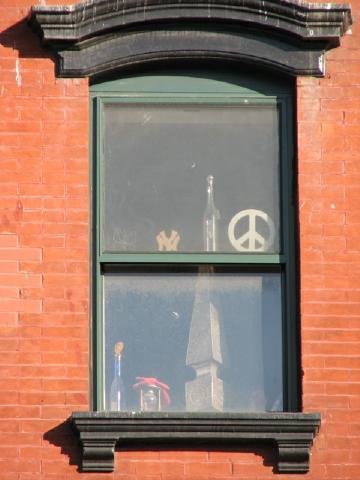 A peace sign in a window across the street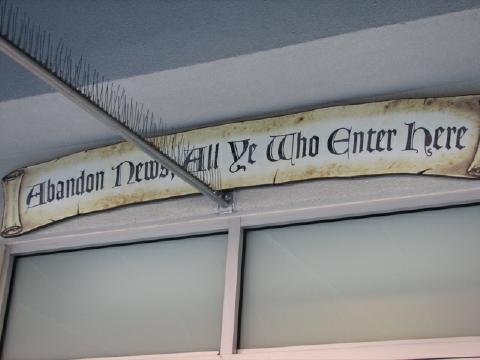 This is the sign over the entrance...recognize it?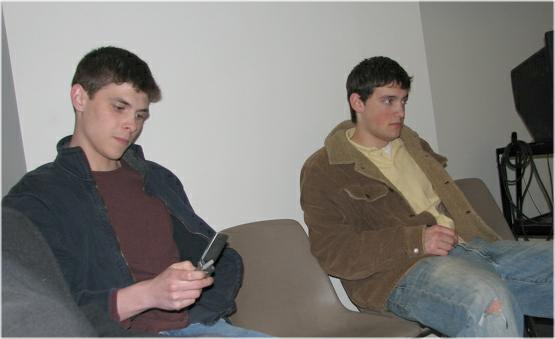 More waiting to get into the studio...at least it was warm and there were some chairs!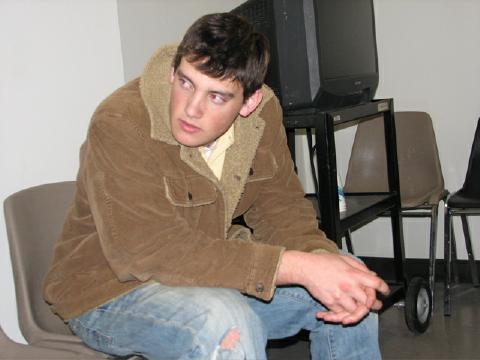 Tim shoots the breeze while waiting to get into the studio...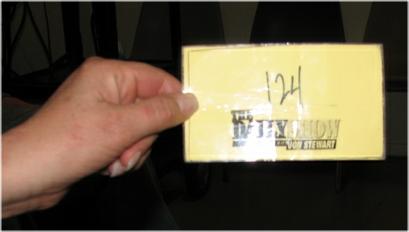 Deb displays the coveted golden ticket that allows entry into the taping.
Unfortunately we were not allowed to take pix inside but the show was GREAT,
and Jon was very gracious and normal (and funny) chatting with the audience beforehand.
Definitely go if you get a chance! Just email them for tickets, they're free!
After Jon Stewart, Jude and Deb headed over to the Hammerstein Ballroom...