Bring 'Em Home Now Concert
March 20, 2006
Hammerstein Ballroom
New York City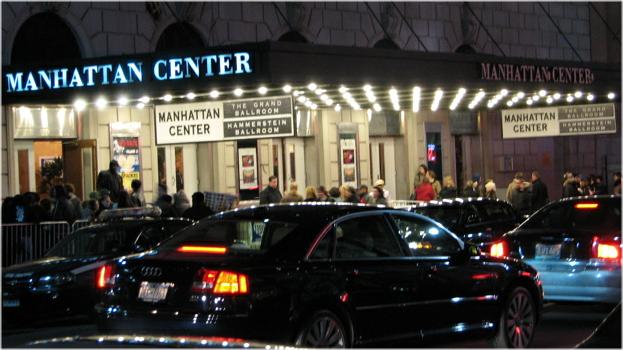 Jude and Deb then headed over to the Hammerstein Ballroom for the antiwar concert.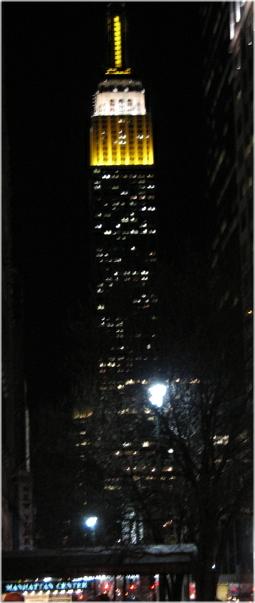 We had to wait in line again so
Jude shot the Empire State Building.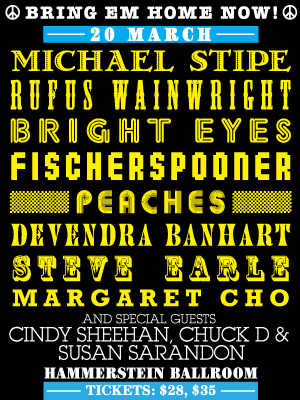 concert poster
seats very near ours, reserved for special guests...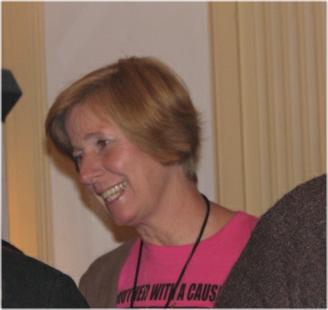 first glimpse of Cindy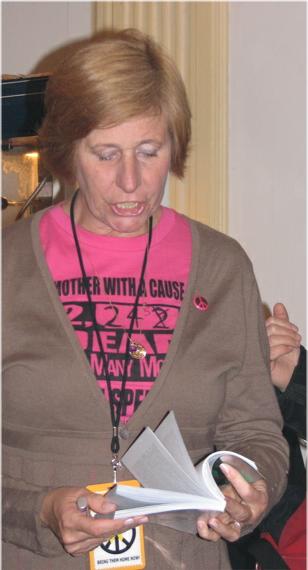 Cindy graciously shook hands and signed autographs
just like the rock stars she was among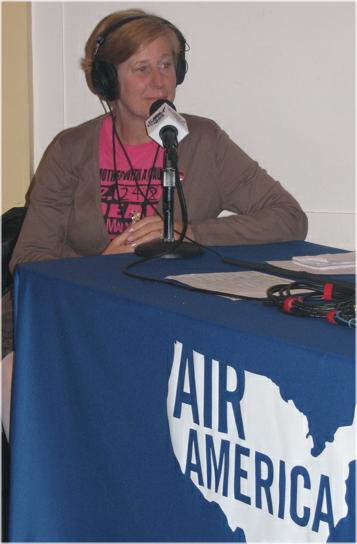 Then she went on Air America radio, which was
broadcasting live from right next to the bar.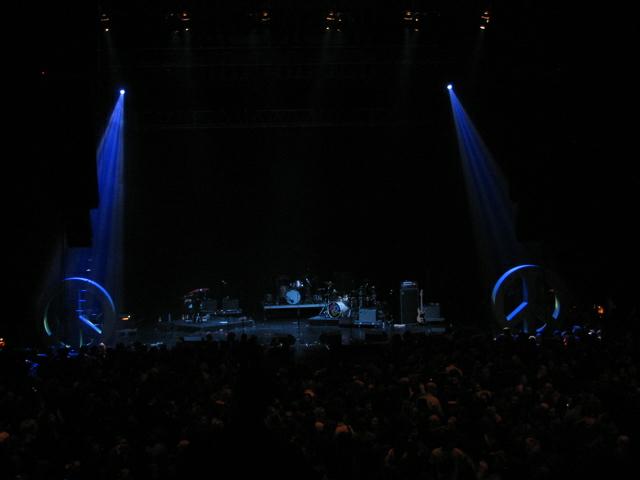 The stage featured two gigantic peace signs.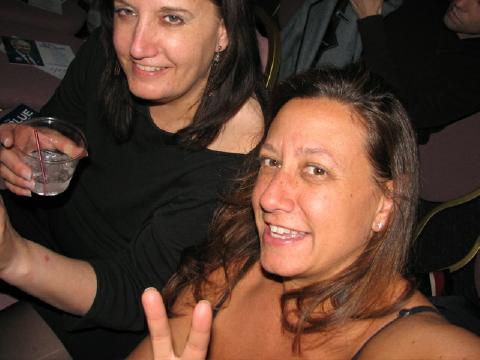 We had shaken hands with Cindy and
gotten our drinks so were ready for the show to begin.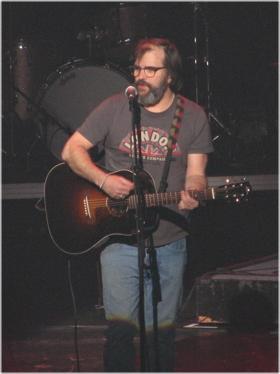 Steve Earle opened up with "F the CC" (lyrics here) from
his most recent record, "The Revolution Starts...Now."
Then he did a song he dedicated to his sons who he said
will never have to fight a war "because I make a lotta money."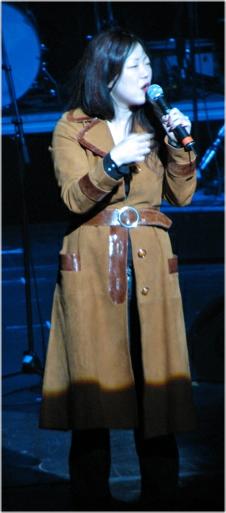 Comedian Margaret Cho, the "fat Chink dyke"
as she says her admirers call her, was pretty funny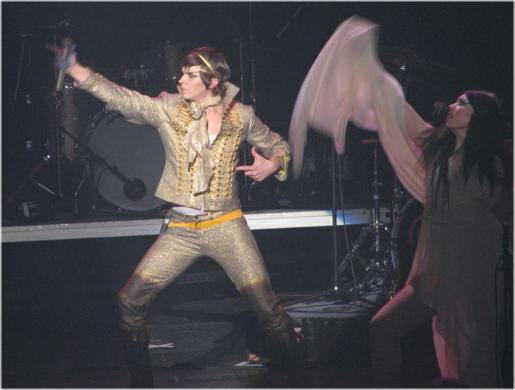 then it was time for something COMPLETELY different....
NYC's own retro-techno-art rockers (or whatever they are) Fischerspooner
Just a few shots of the bizarre and compelling performance by Fischerspooner.
allmusic calls them a "new wave/electro-pop troupe that incorporate
multimedia, strange handmade costumes, dancing, and performance art."
As I said, whatever!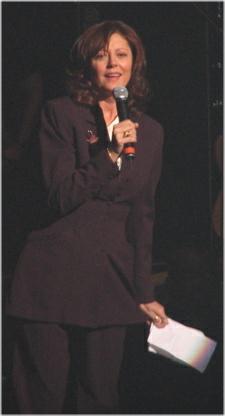 Susan Sarandon came out to introduce Cindy Sheehan,
commenting on how hard it was to follow Fischerspooner.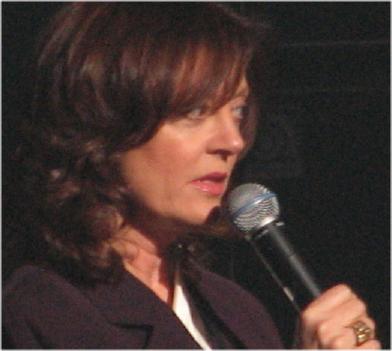 She's looking pretty darn good for sixty this October.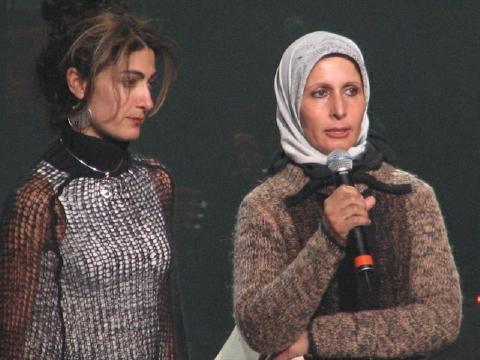 An Iraqi pharmacist (right) addressed the crowd on the shortage
of medical supplies in her country. Her translator is to the left.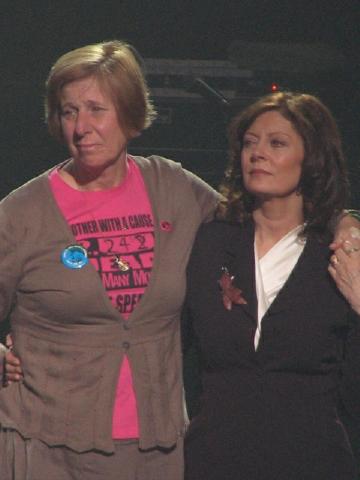 Cindy and Susan (who will play her in an
upcoming biopic), listening to the Iraqi woman.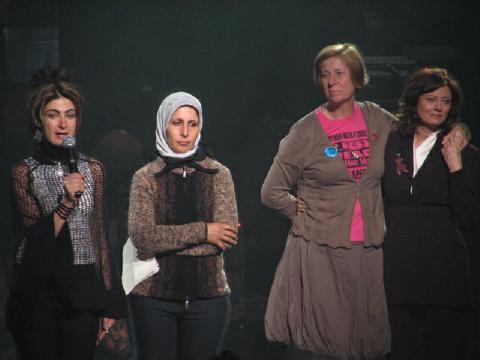 Four very different women against the war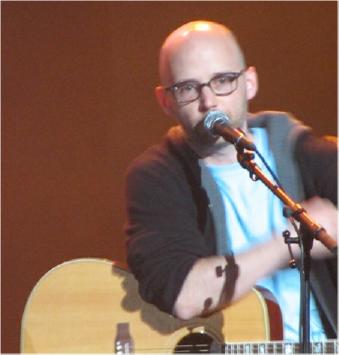 Local vegan Moby was a surprise unbilled guest.
He sang Buffalo Springfield's "For What It's Worth,"
the singalong of the night.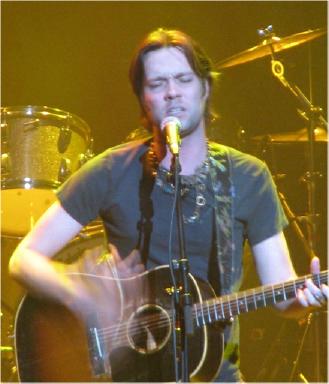 Rufus Wainwright then came out and did a stellar set.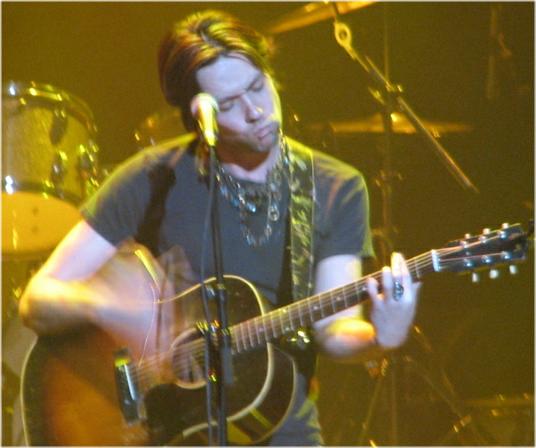 Rufus is an extremely passionate singer with a golden voice.
He's also very easy on the eyes.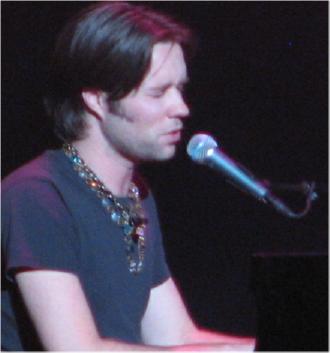 He's a better pianist than guitar player, classically trained.
Here he is singing Leonard Cohen's haunting "Hallelujah."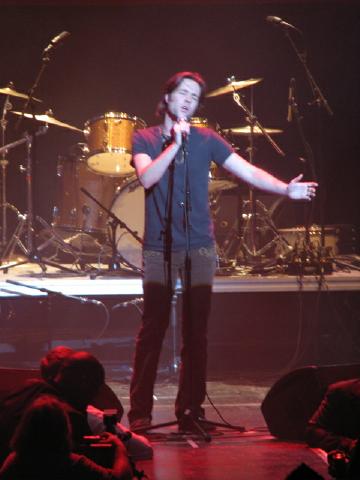 Rufus ended with a gorgeous version of "Somewhere Over the Rainbow,"
with his mother Kate McGarrigle accompanying him on the piano.
(And yes, Loudon Wainwright III is his father,
but he grew up with his singing mother and aunt Anna in Montreal
and on the road, and went to McGill...)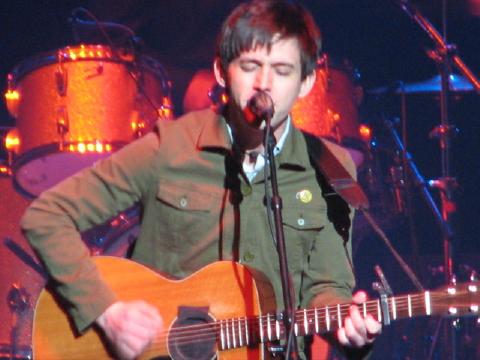 Next up was the boy wonder, Conor Oberst, he who is Bright Eyes.
He's 26 and has been signed to a label and releasing
all kinds of good records since he was fourteen.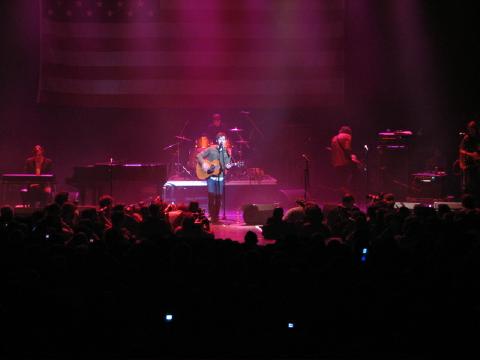 He had a whole band with him that night,
but you know he is the whole band, anyhow.
Conor's a New Yorker now, too.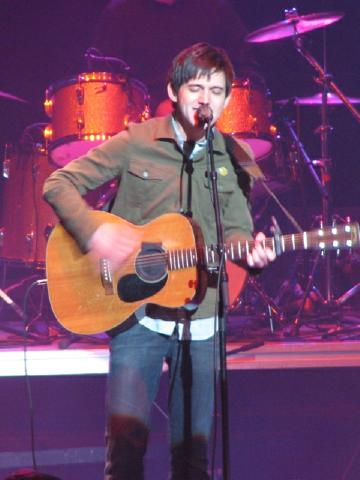 Omaha's greatest gift to popular music rips Bush a new one with his scathing
"When the President Talks to God" (lyrics here, worth reading)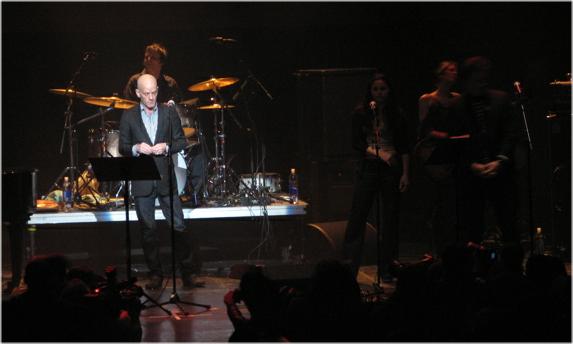 Finally, Michael Stipe of REM fame, who was once pathologically shy but you'd never know it these days...
He was accompanied by (clockwise from upper left):
singer-songwriter Joseph Arthur,
Mark Mulcahy of Miracle Legion non-fame,
Rain Phoenix, sister of Joaquin, and
James Iha of the Smashing Pumpkins.