Anneliese paints her room green
October 2006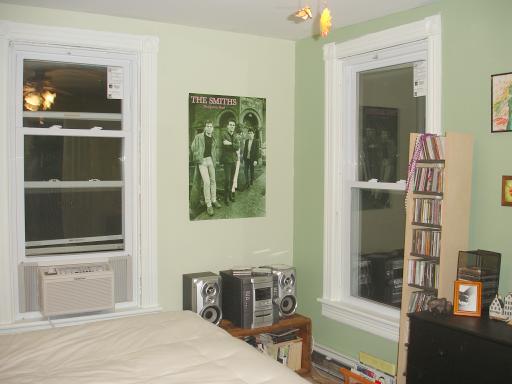 Three of the walls are a very pale green,
while the fourth "accent" wall (right) is a more intense hue.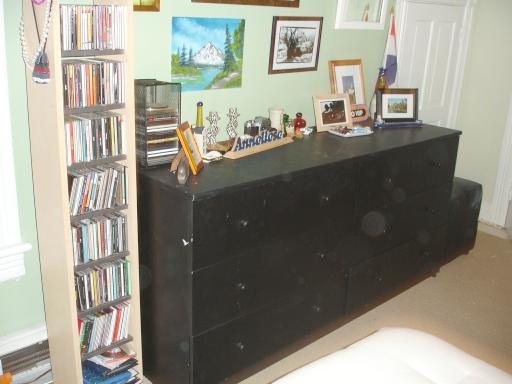 The doors, windows and trim are painted a white with just the barest HINT of green...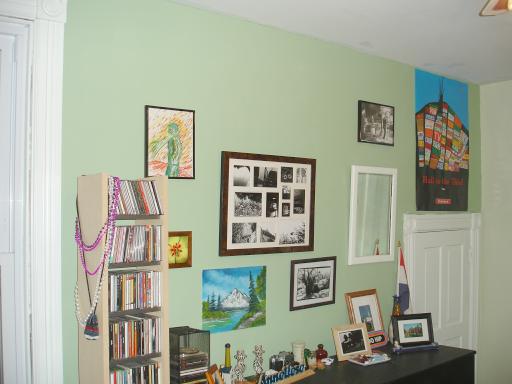 The accent wall is for photographs and artwork done by Liese and her friends
(the mirror is an antique from the Spiegelstraat in Amsterdam, painted the color of the trim).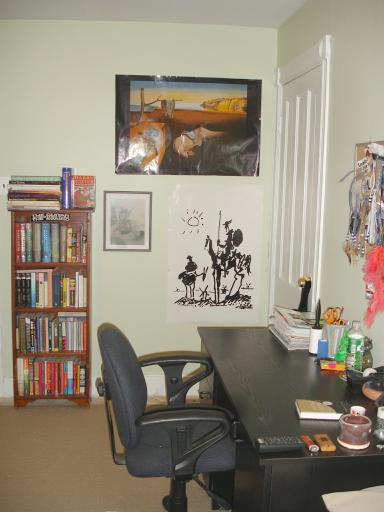 Bookcase shares wall with Salvador Dali ("The Persistence of Memory," 1931),
Pablo Picasso ("Don Quixote," 1955)
and Henry Ossawa Tanner ("The Banjo Lesson," 1893, painted in Philadelphia)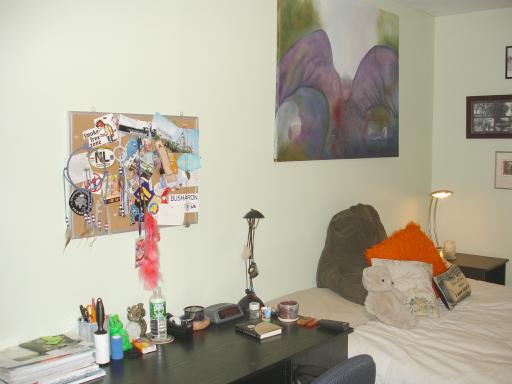 Doo-dads and souvenirs on the bulletin board.
Note Girl Bear, herself 16 years old now...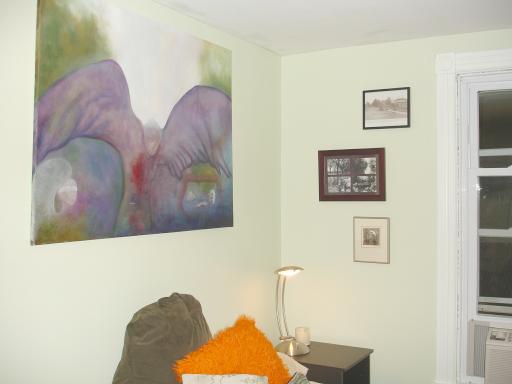 The untited painting above Liese's bed is by Deb's friend Muriel.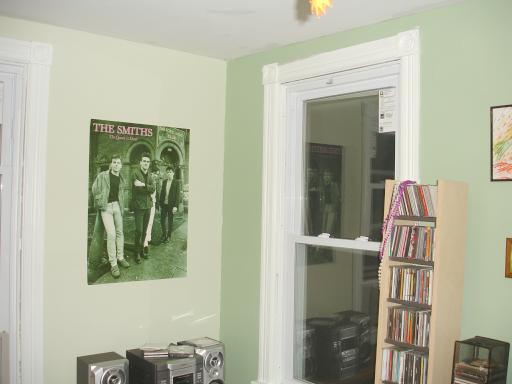 The Smiths' greenish poster from the days of "The Queen is Dead"
(1986, TWENTY freaking years ago) looks great on the green wall!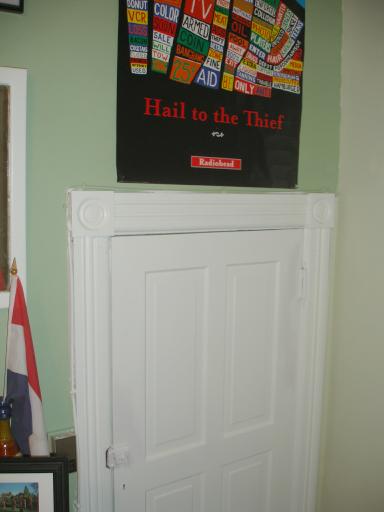 Radiohead now beckons you through the half-door that leads to the attic.
(Bob Marley has been moved to Philadelphia,
where he shares dorm wall space with Clare's Buddha. Two gods!)
Well done Liese!
Don't think anyone will miss the old beige-and-burgundy color scheme...