Our new house!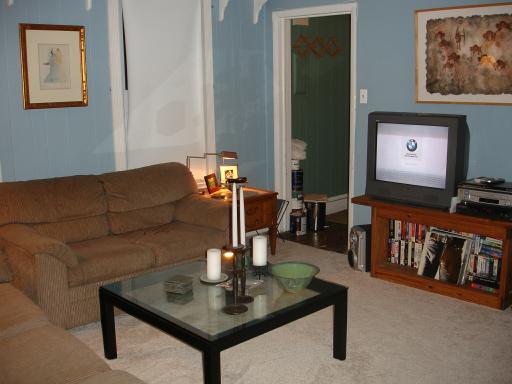 family room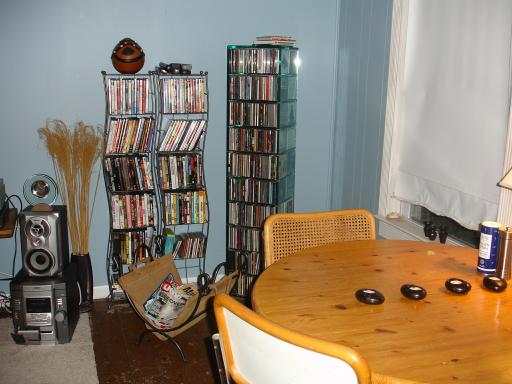 family room, dining area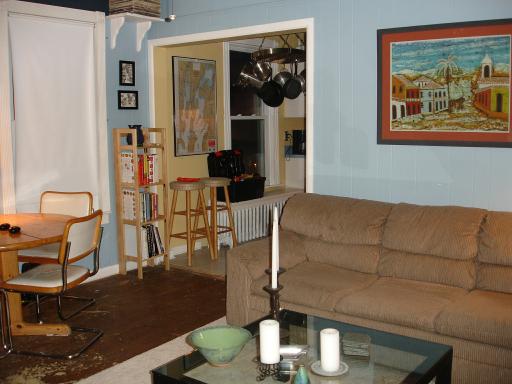 family room leading to kitchen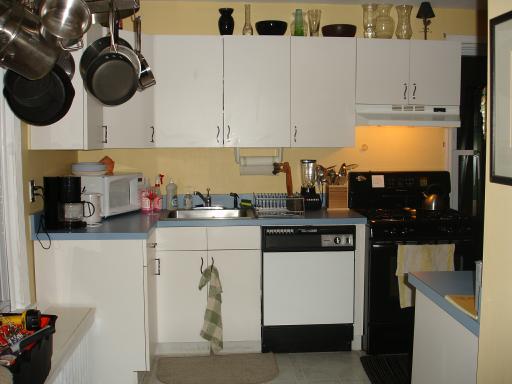 kitchen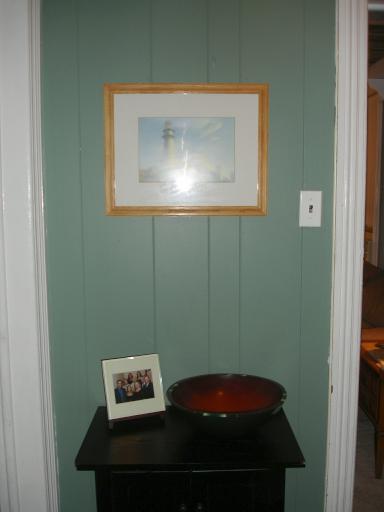 hallway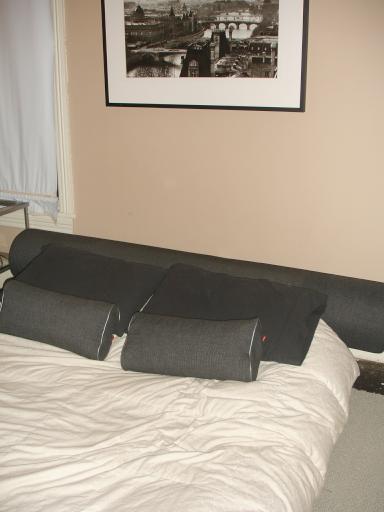 Deb's room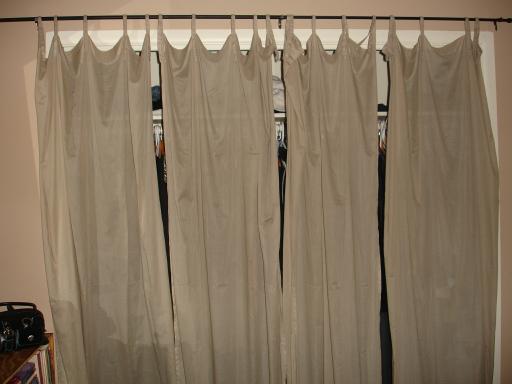 Deb's closet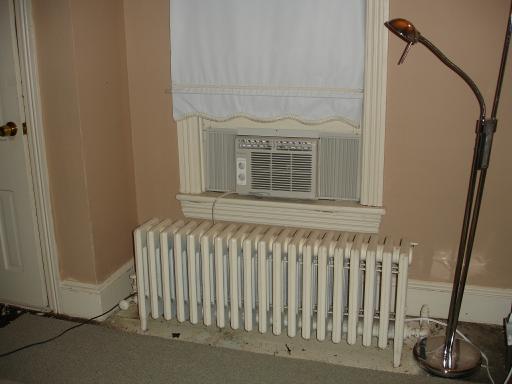 Deb's radiator and window air conditioner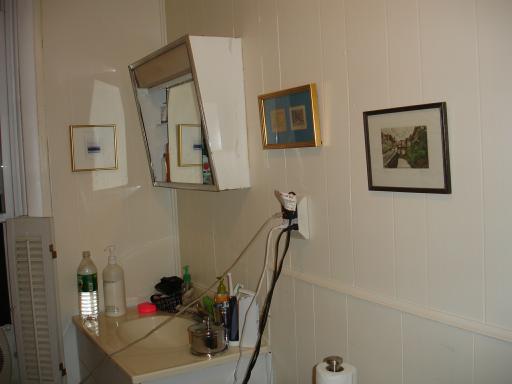 bathroom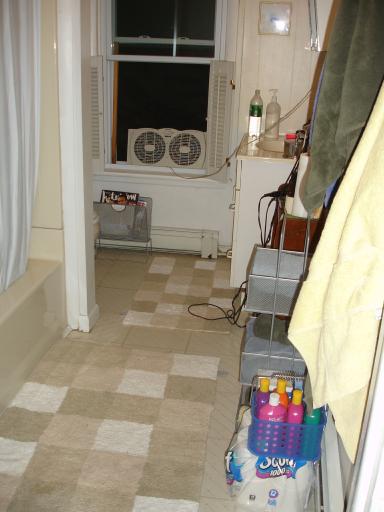 bathroom with "Mondriaan" rugs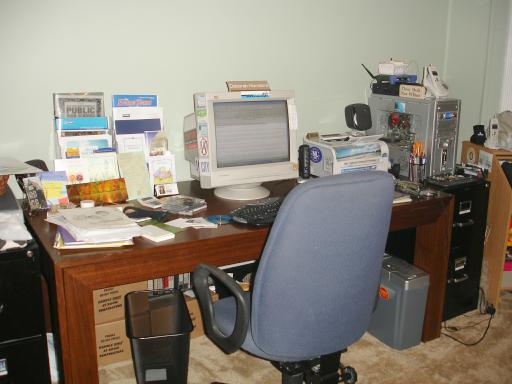 Deb's desk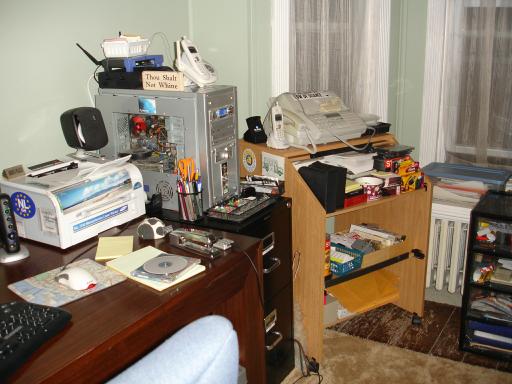 office stuff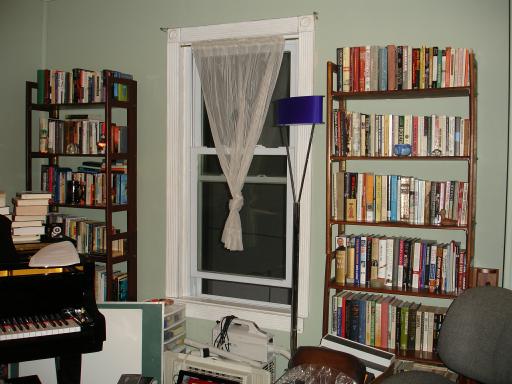 bookcases in the office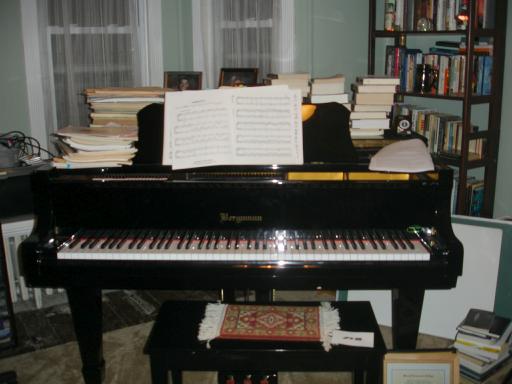 somehow a grand piano fit in there too!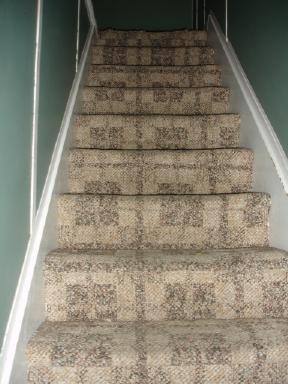 the only remaining wall-to-wall carpet is
on the stairs going up to the kids' rooms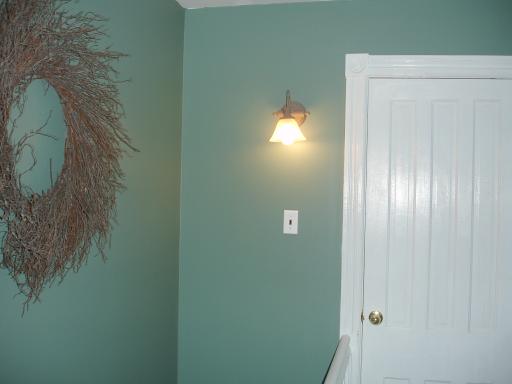 upstairs landing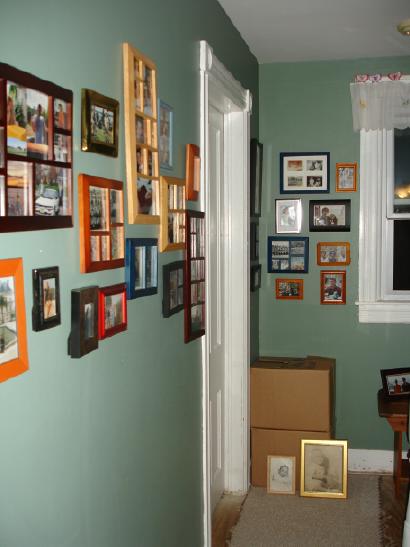 upstairs hallway/photo gallery leading to kids' rooms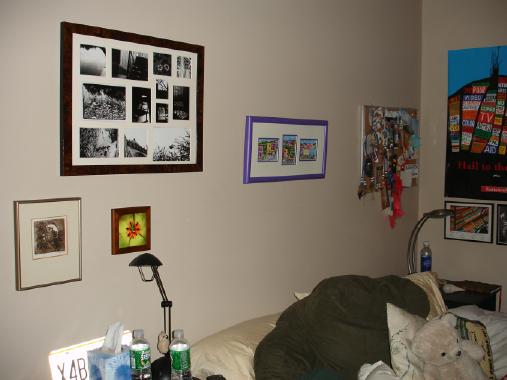 Liese's room at the top of the stairs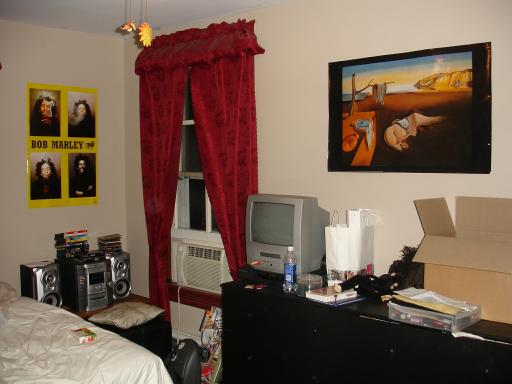 Bob Marley, Salvador Dali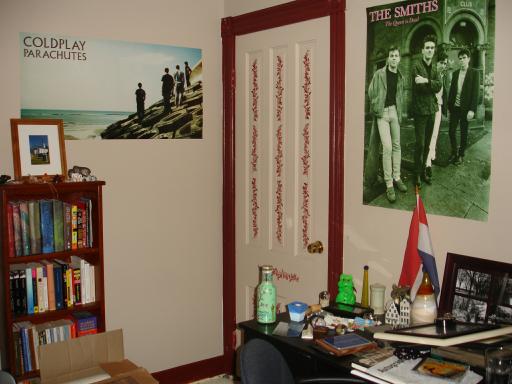 Coldplay, the Smiths
you can secretly get to Tim's room through the closet door...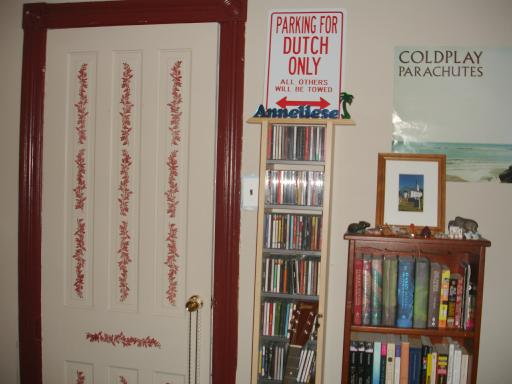 Liese likes her stenciled doors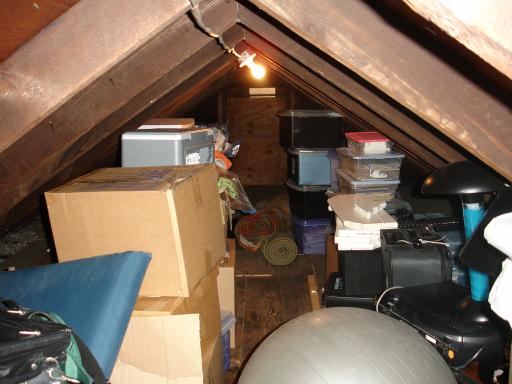 we didn't even know we had all this unfinished attic space off Liese's room
when I bought the house--and now it's almost completely filled up with our extra stuff!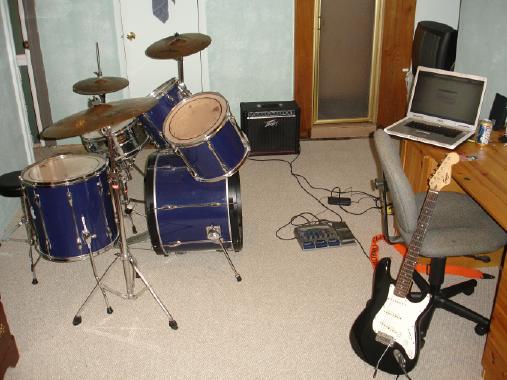 Tim's room, aka "the igloo" because he keeps it so cold.
He and Jimmy were just jamming in here.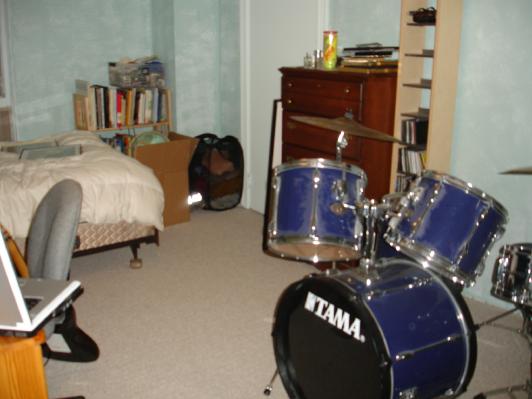 There's Tim's closet door that leads back to Liese's room...