Montreal, Quebec, Canada
less than an hour from North Hero Island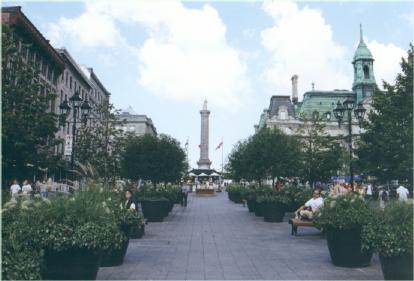 Main square, Old Montreal
Cobblestone, "Yurpen-looking" streets in Old Montreal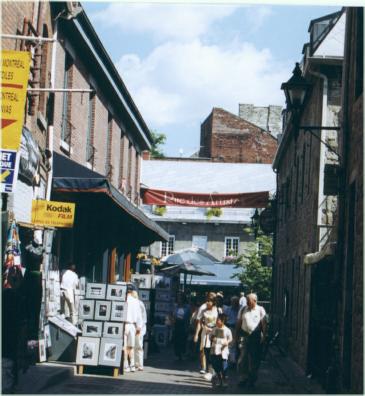 Rue des Artistes, Old Montreal
We saw a lot of nice art up there.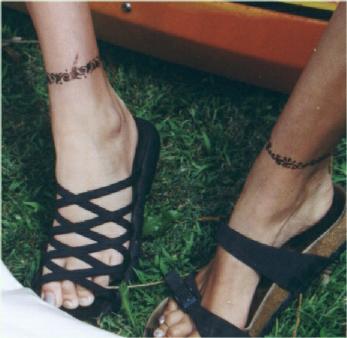 Megan and Liese got henna tattoos on the square
Our hotel in Vieux (Old) Montreal, the Place D'Armes, façade and lobby.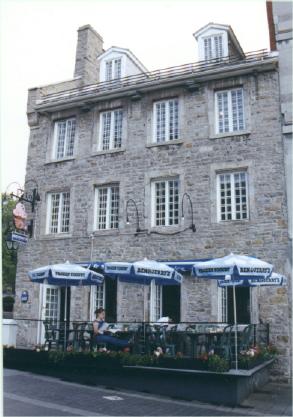 Ben & Jerry's in an early
19th century building on the square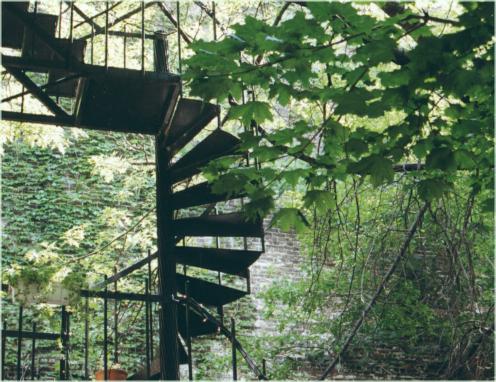 Charming ivy-covered courtyard.
Jewelers displayed their wares (some real nice stuff!) below.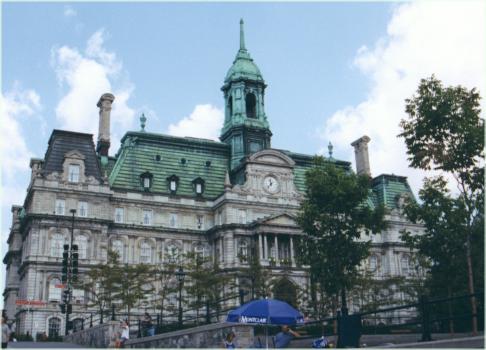 City Hall, Montreal, Quebec, Canada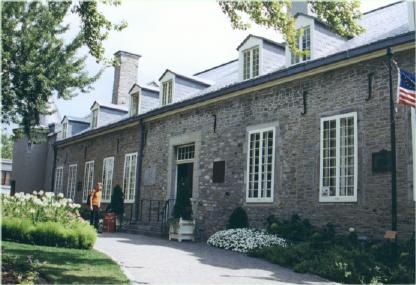 Chateau Ramezay Museum opposite City Hall.
Built for Claude de Ramezay, governor of Montreal from 1704 until his death in 1724,
it is now a cool museum depicting the lifestyles of Quebec's elite colonists.
An old American flag flies outside to recall the time in 1776
when Benjamin Franklin and Benedict Arnold
used the building as their headquarters,
while occupying Montreal during the American Revolution.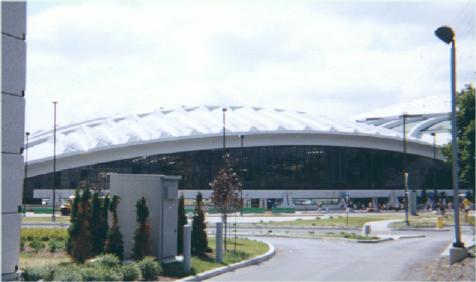 The Biodome in Montreal, where you experience four different ecosystems.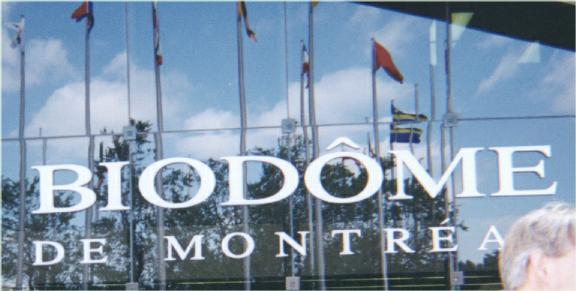 Entrance to the Biodome
Adorable red monkeys and a bright blue parrot in the rain forest ecosystem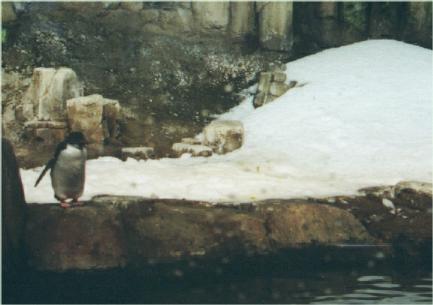 Penguin in the Antarctic ecosystem
Liese and Megan pose in different environments.
Two views of the Olympic Tower. You reach the top by that curious
Quebeçois form of transportation, the funiculaire.

Montreal hosted the Olympic Games in 1976.
These were the games when Nadia Comaneci scored the first 10's
(and 7 of 'em!) ever awarded in Olympic gymnastics competition.
She was fourteen--how old were YOU?!


Montreal skyline from top of the Olympic Tower.
In case you're wondering, Montreal has 3.4 million people.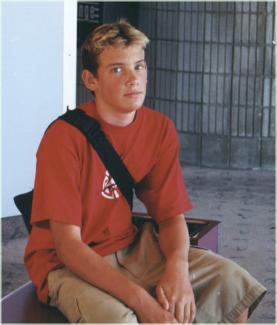 Tim takes a break from touring Montreal

On to the Shelburne Museum
On to the little blue camps
On to Camp Peterson
On to North Hero Island
Back to THP