Vermont Sunsets and Farewell July 2003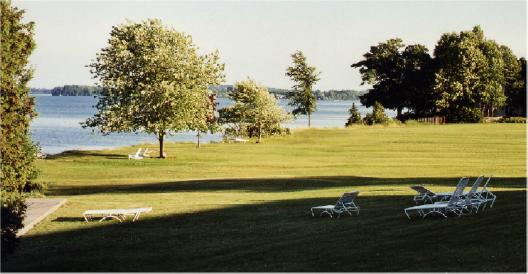 Our last night we ate dinner at Shore Acres on the eastern side of North Hero.
The 23-room hotel is located on fifty lakefront acres.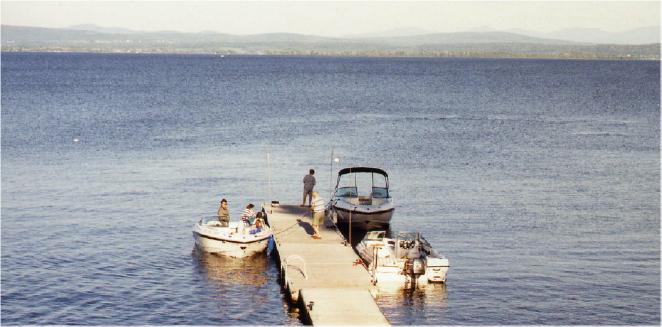 The view (looking eastward) from Shore Acres. Mainland and Green Mountains in the background.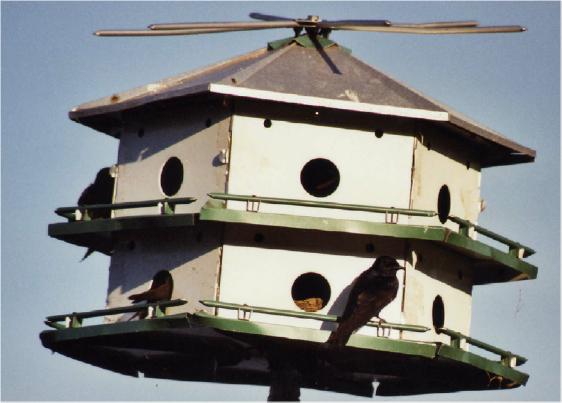 The hotel's front lawn is home to many migrating purple house martins.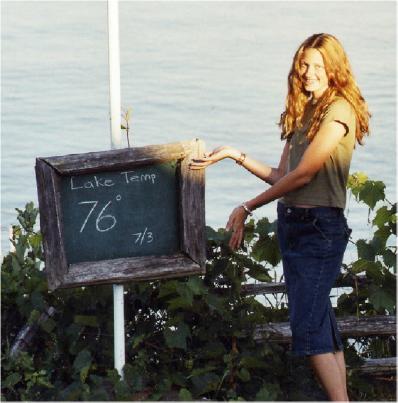 Liese shows off the incredible lake temperature
the week we were there (that's 24° Centigrade).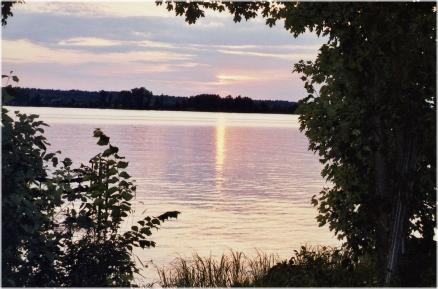 After dinner we raced back to camp to catch our last great
sunset courtesy of Bert and Steve's western exposure.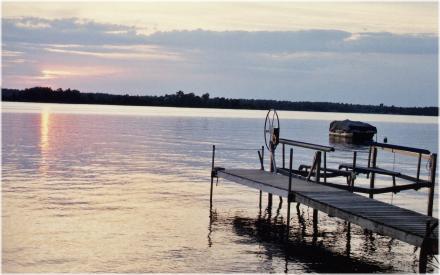 The empty boat launch looks particularly desolate at dusk.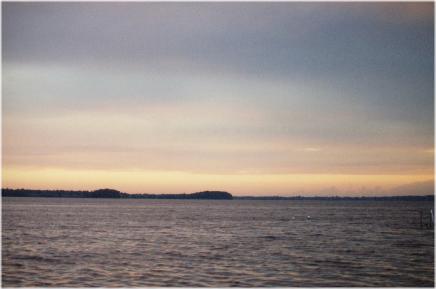 The sky would go through several phases over the course of an hour or so.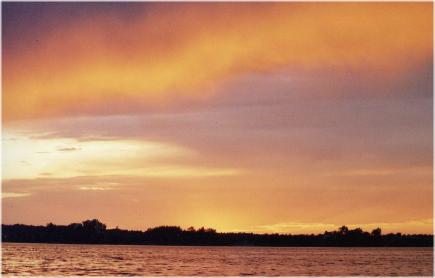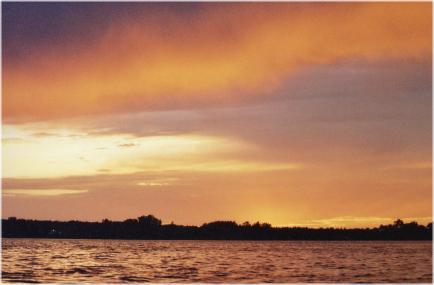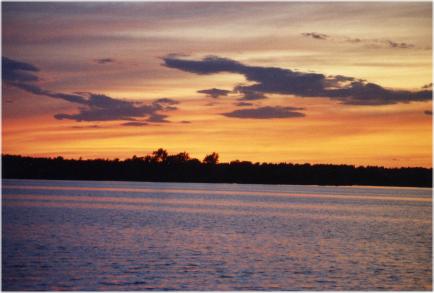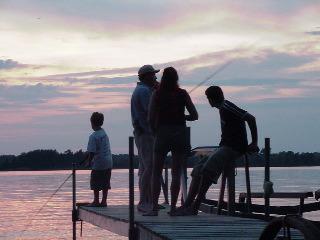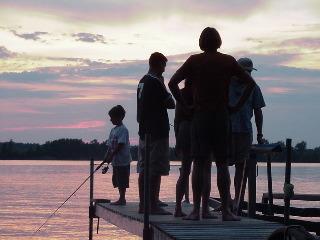 Fishing and chillin' at sundown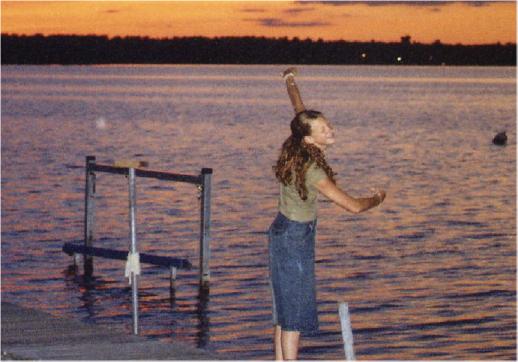 Liese tryin' to throw her arms around the world.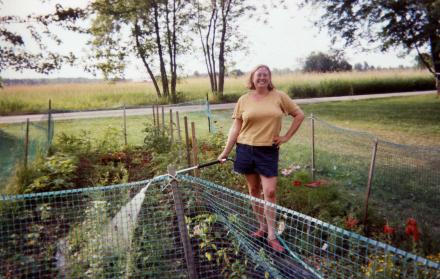 As we all prepare to return to reality, Bert gives her garden lots of
water in case it doesn't rain till she gets back to camp the next weekend.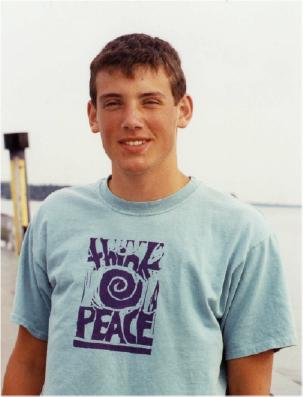 Tim on the ferry back to NY in the T-shirt Jude gave him.


Goodbye Vermont! Till the next time. From the deck of the Champlain Ferry...
At camp on North Hero Island
In and On Lake Champlain
Fourth of July Parade in Warren