Elizabeth Anne Newcombe
born Friday, February 16, 2001 at 11:03 p.m.

Click here for Betsy's birth announcement

Click here for a slide show of Betsy's christening
put together by her other grandfather, George Newcombe

Email her proud parents Amy and Sean!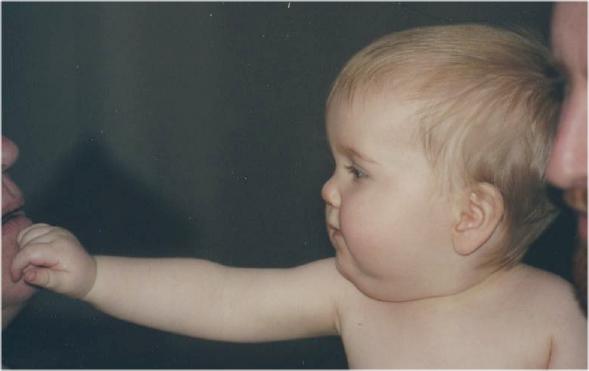 Betsy reaches out for Grampa's chin, December 2001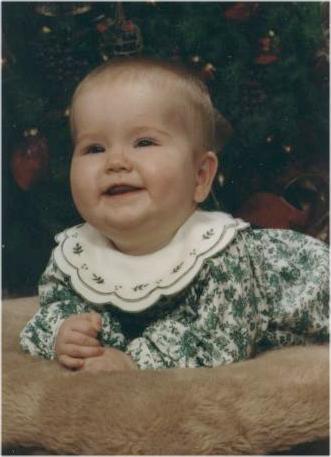 My granddaughter Betsy at Christmas, December 2001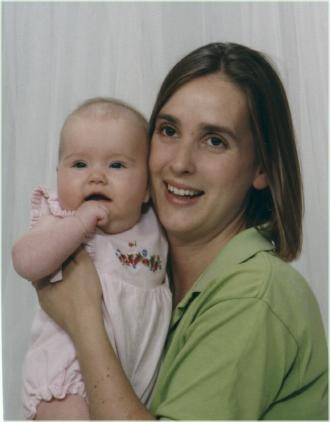 My daughter Amy and her daughter Betsy
Summer 2001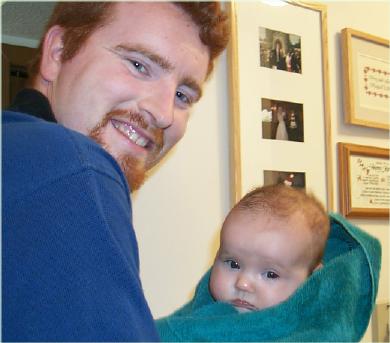 Daddy Sean and Betsy after a bath, May 2001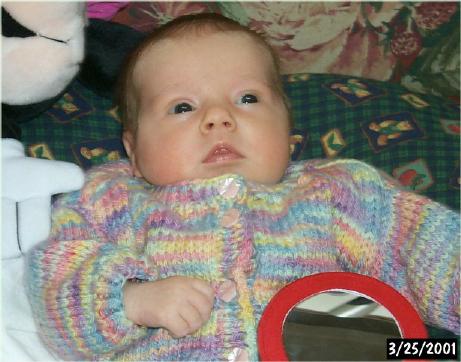 Six-week-old Elizabeth Anne!
March 25, 2001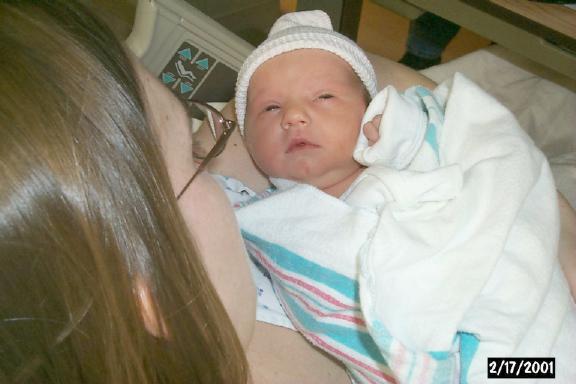 Our first grandchild, Elizabeth Anne Newcombe, in the arms of her mother, our daughter Amy.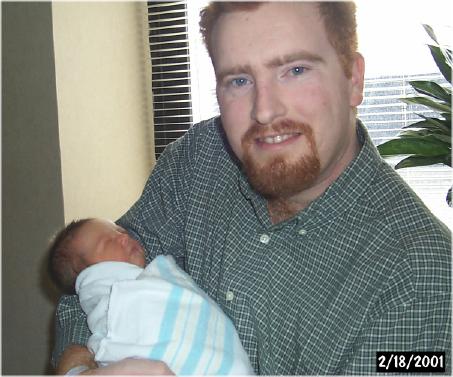 Daddy Sean holds his little girl close.
Betsy was born at Memorial Hospital in South Bend, Indiana.
She weighed 6 lbs. 4 oz. and was 20 inches long.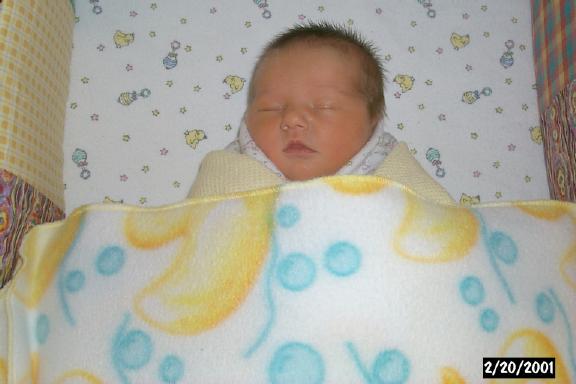 Now this is one beautiful baby, and talk about cozy!
Sleep tight, sweetie!