Anneliese in Egypt
August 2008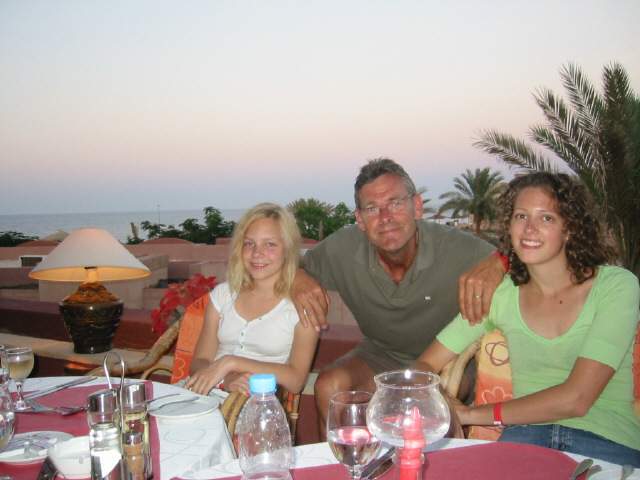 Marcel and his daughters Kim and Anneliese in Marsá al 'Alam (Marsa Alam), Egypt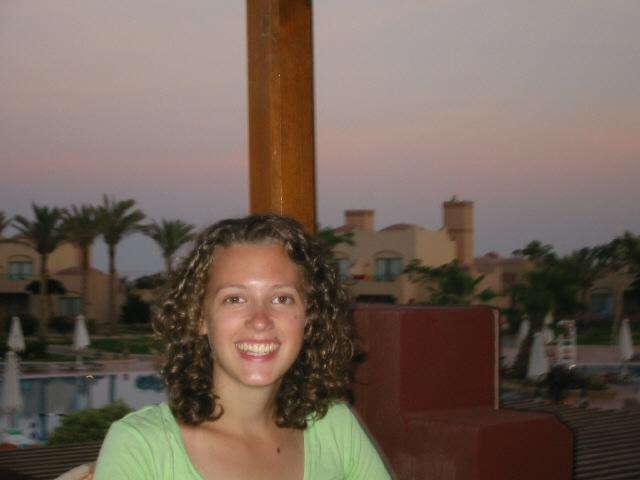 Happy traveler Liesey, adding yet another stamp to her crowded passport (Netherlands, Canada, Belgium,
Brazil, France, Luxembourg, Spain, Andorra, the Czech Republic, Hungary, Italy, Israel, and now Egypt).
At her age (20) I was still four years away from leaving the US for the first time.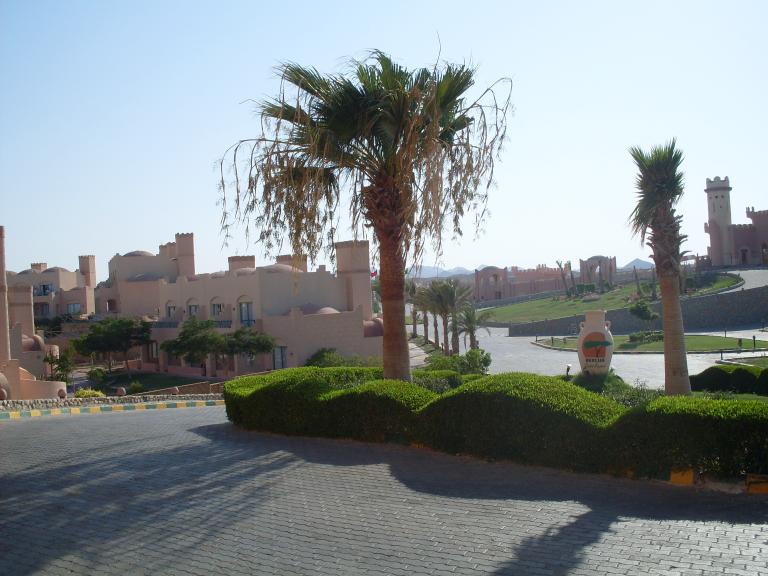 the resort where they stayed is about five hours south of Cairo, across the Red Sea from Saudi Arabia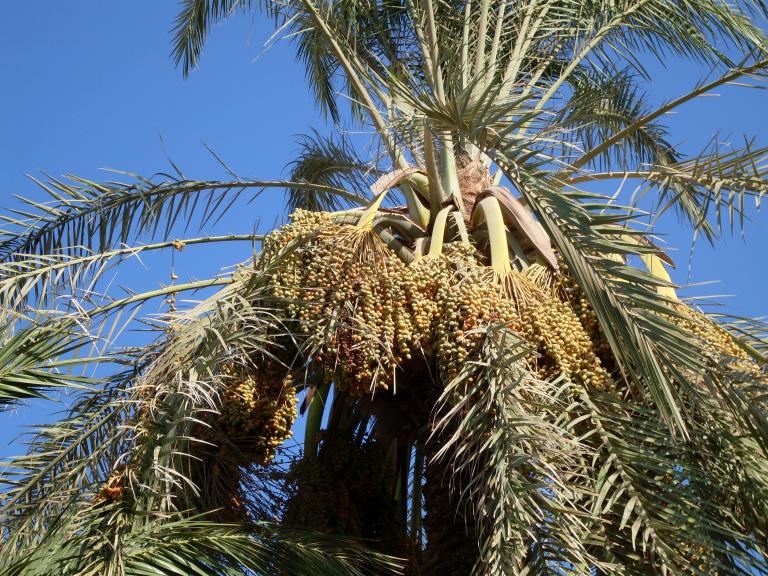 Marsa Alam is on the Tropic of Cancer and so has a tropical climate complete with palm trees and mangroves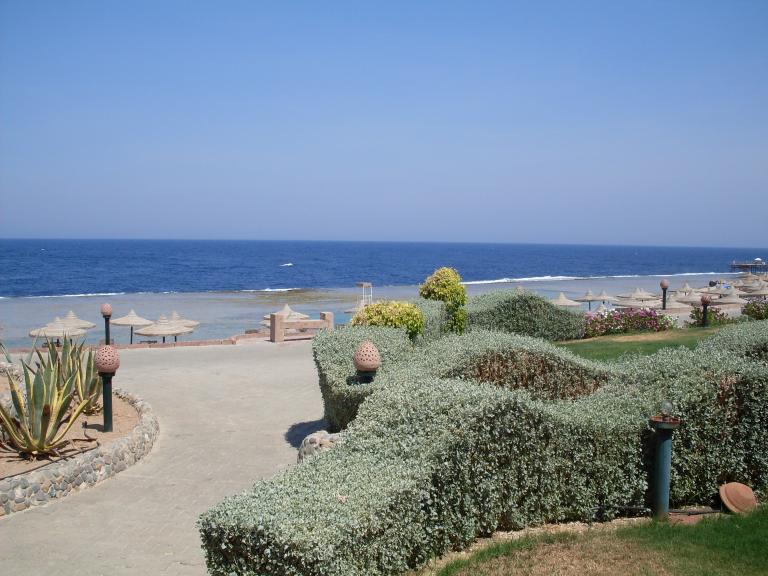 the beach at the resort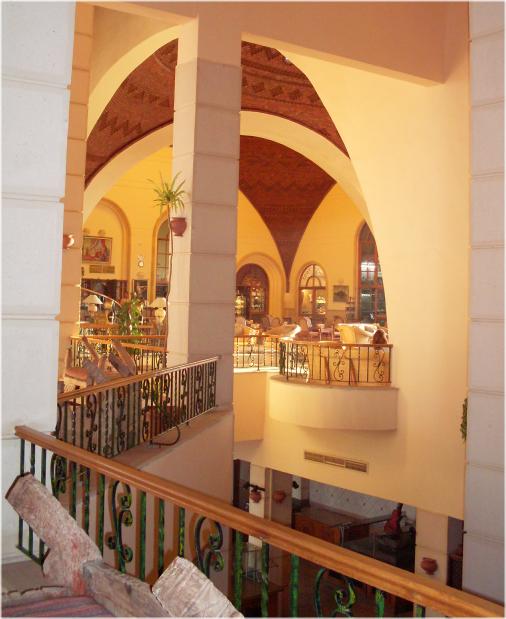 hotel lobby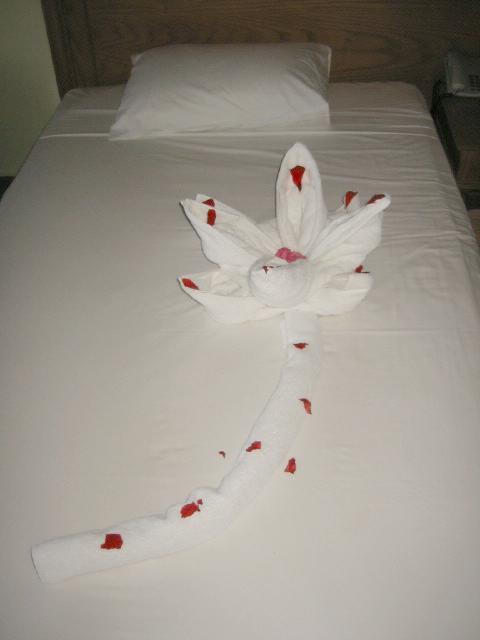 bed made up prettily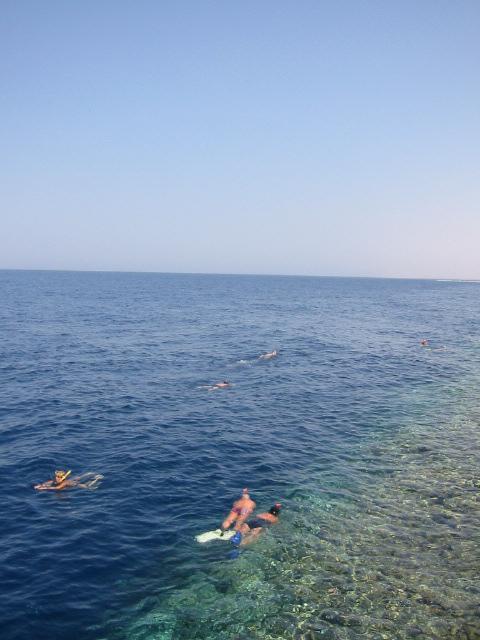 The Red Sea (watch out for that coral, girls! both Liese and Kim got cut up on the reefs)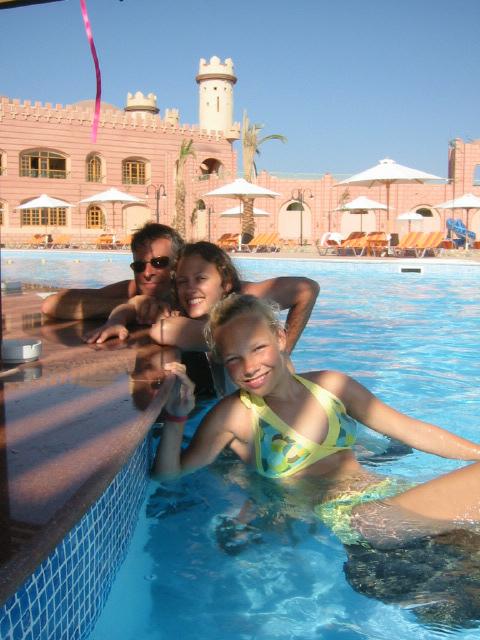 Marcel, Anneliese and Kim in the pool (it's safer there!)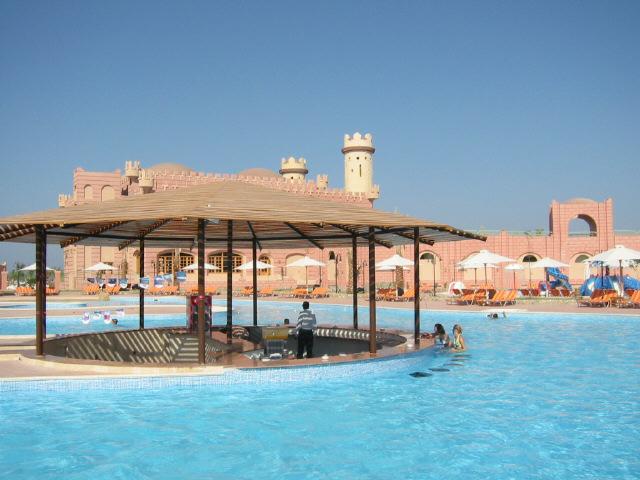 view of the pool bar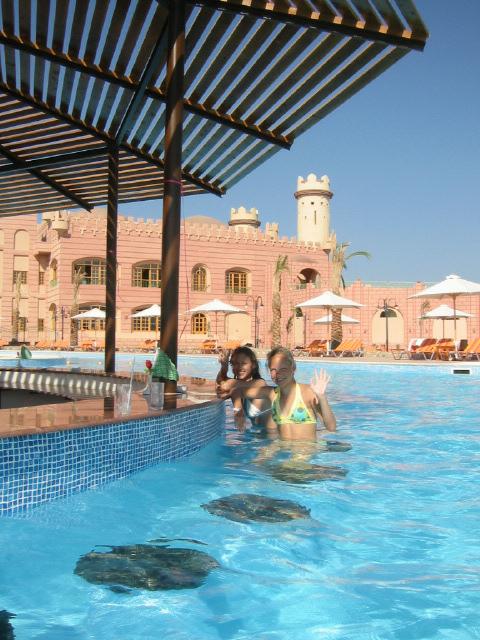 chillin' at the pool bar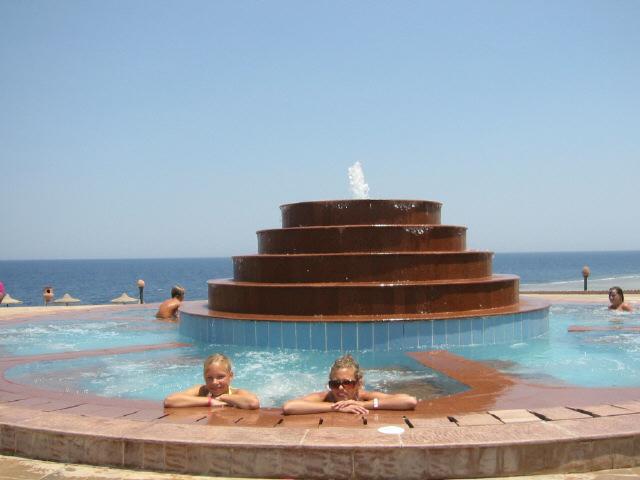 Kim and Liese by the fountain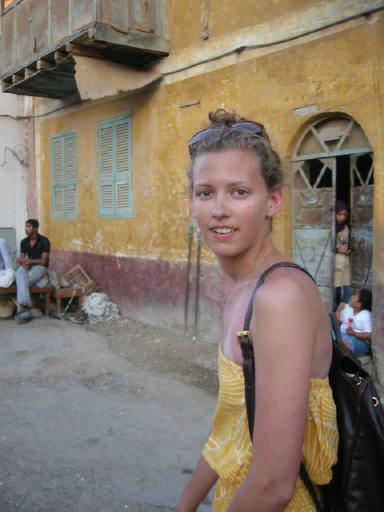 walking around outside the resort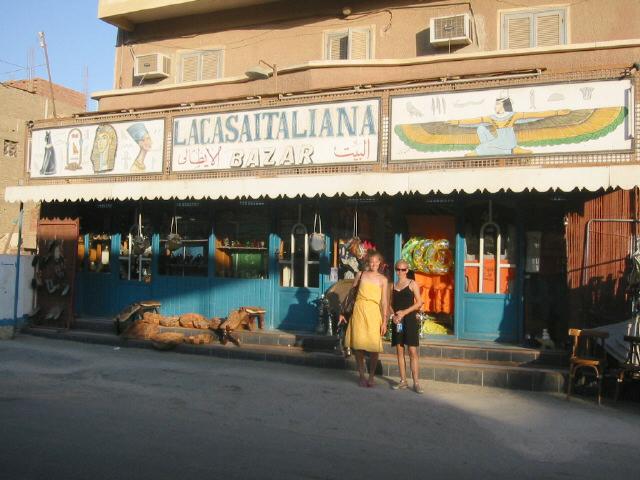 girls at the bazaar, La Casa Italiana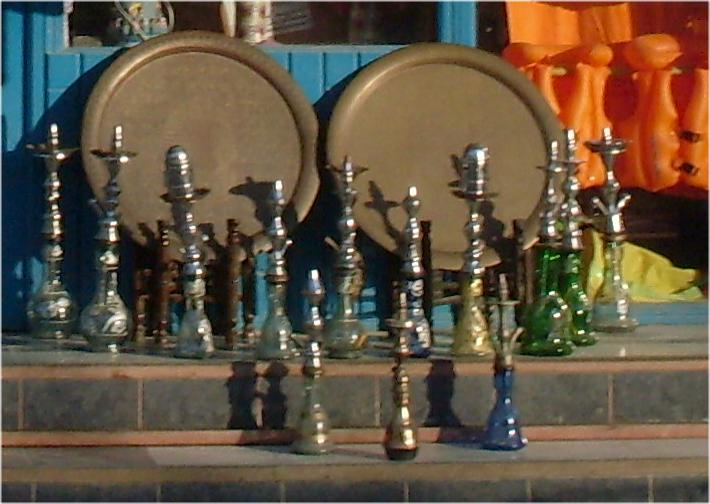 hookahs for sale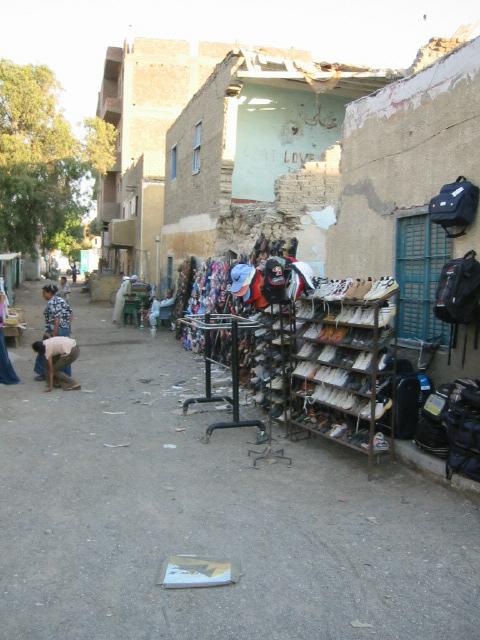 shoes, hats and backpacks for sale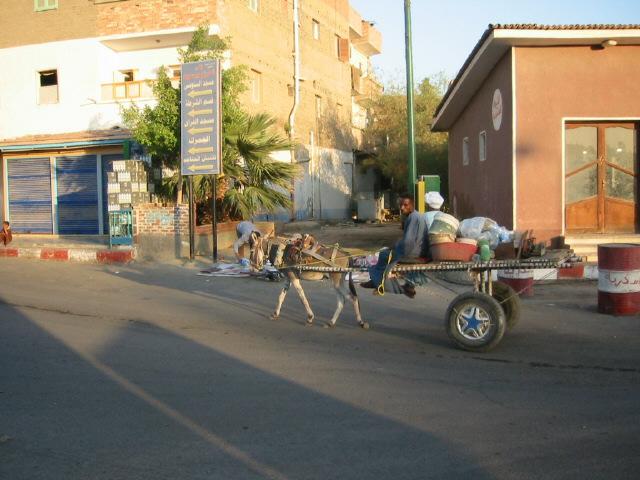 donkey pulling a cart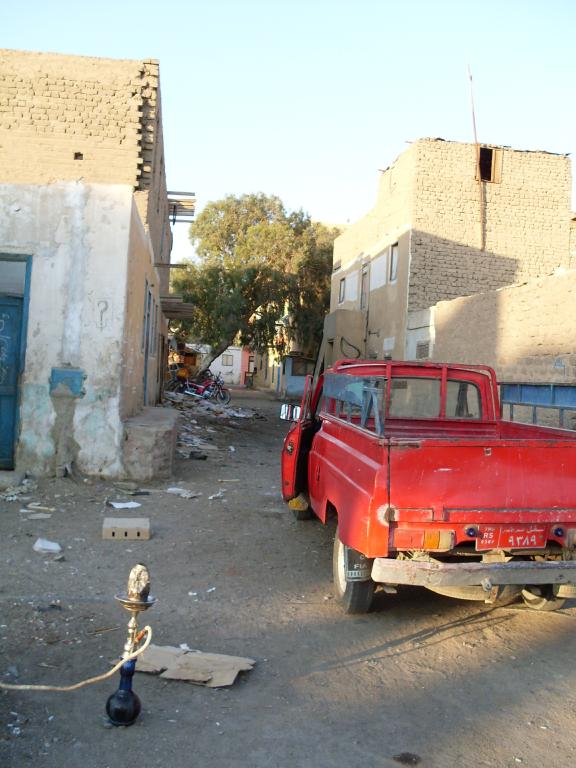 lonely hookah in the middle of a garbage-strewn street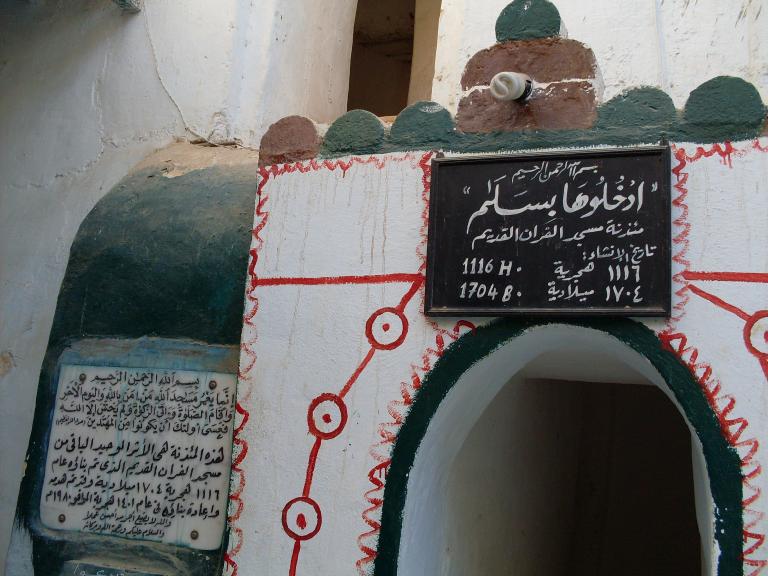 I guess this says something happened here in 1116 and 1704 (at least I can read Arabic numerals!)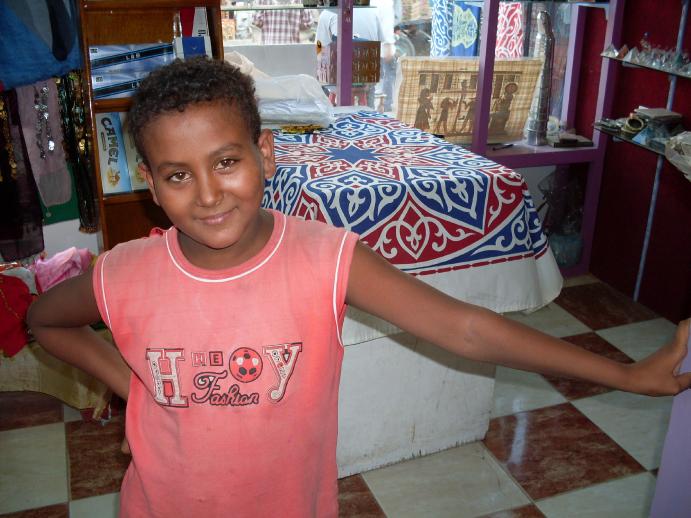 Egyptian boy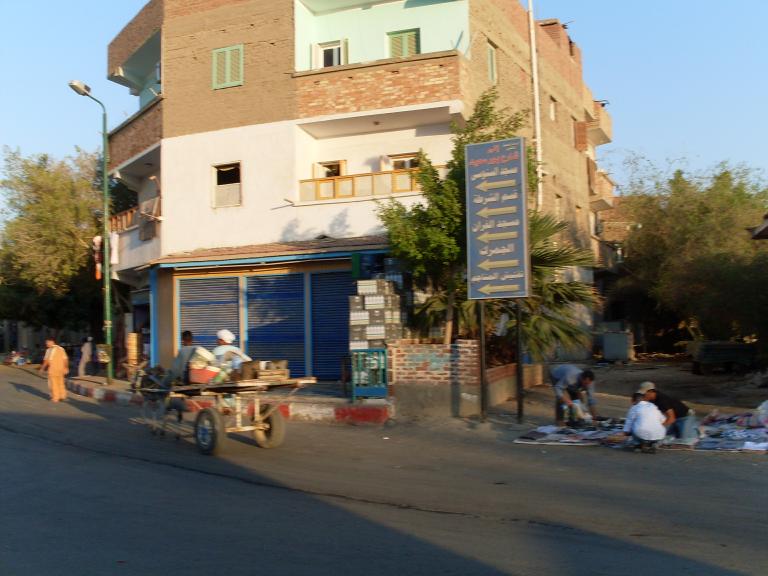 you can see why you need a driver...those street signs aren't much help if you don't read Arabic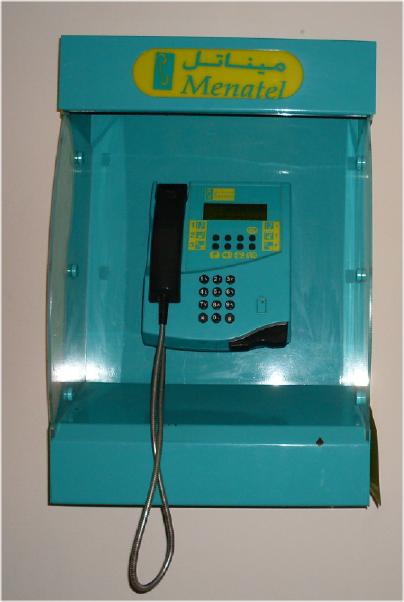 Egyptian pay phone--thank God for triband cells,
I would not want to have to figure out how this works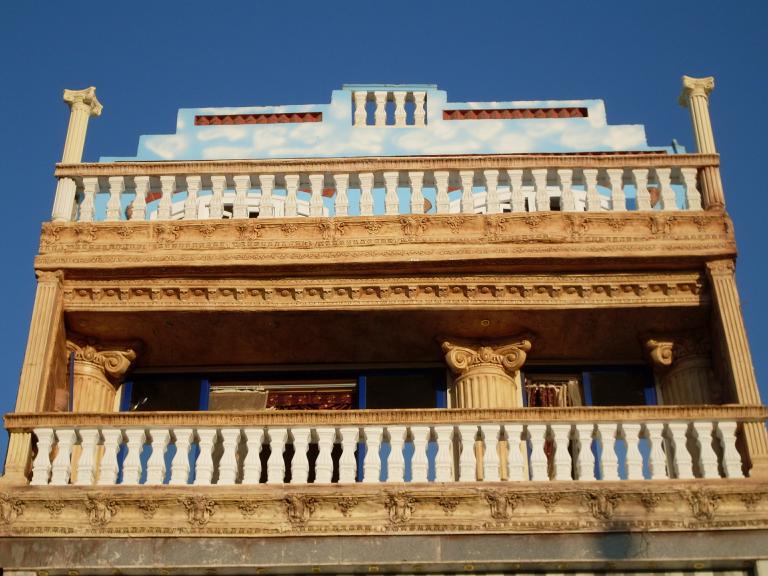 an intricate building Liese liked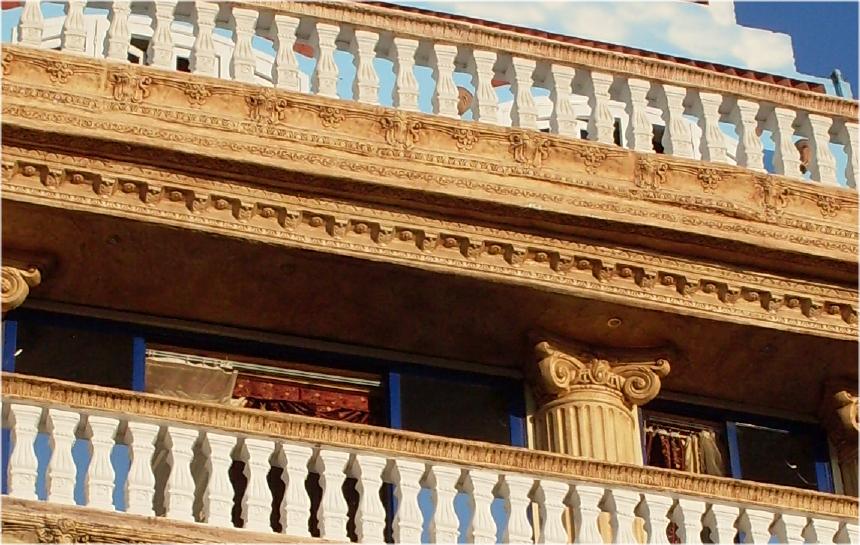 building detail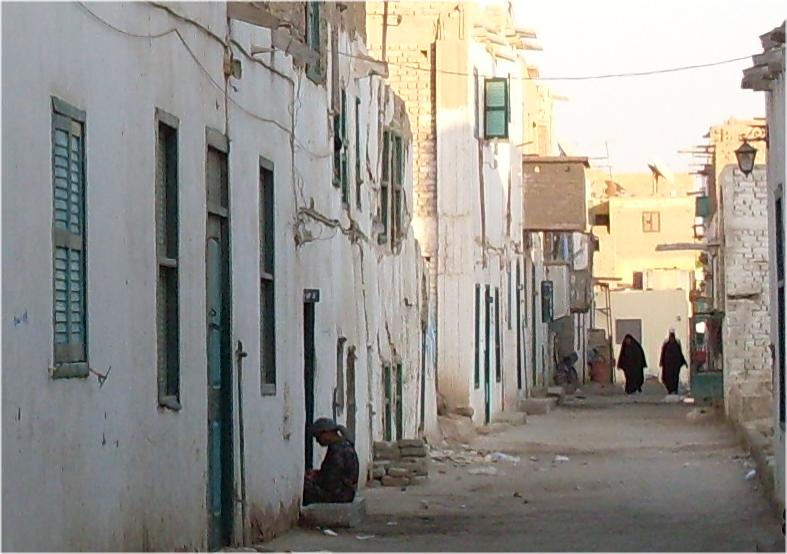 a rare sighting (from a distance) of Egyptian women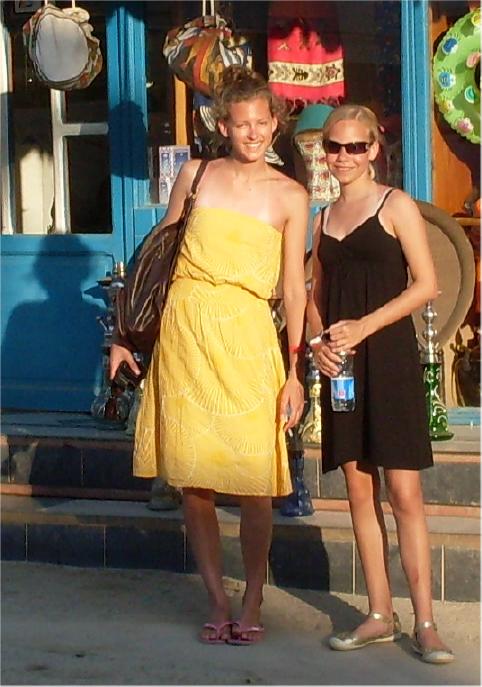 non-Egyptian women (hmmm...how can you tell?)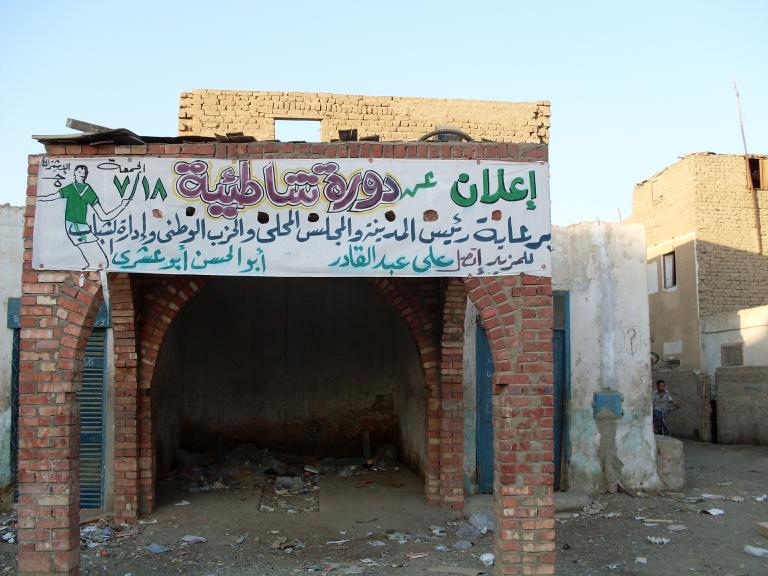 not real sure what this is or was--any guesses? or anybody read Arabic?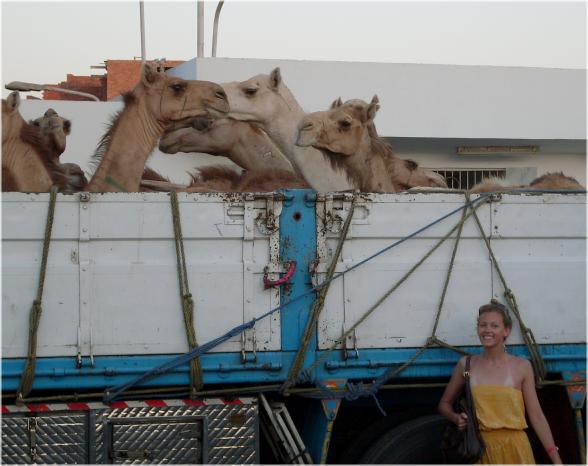 Liese and a truckful of camels--you don't see this every day!
camels, close-up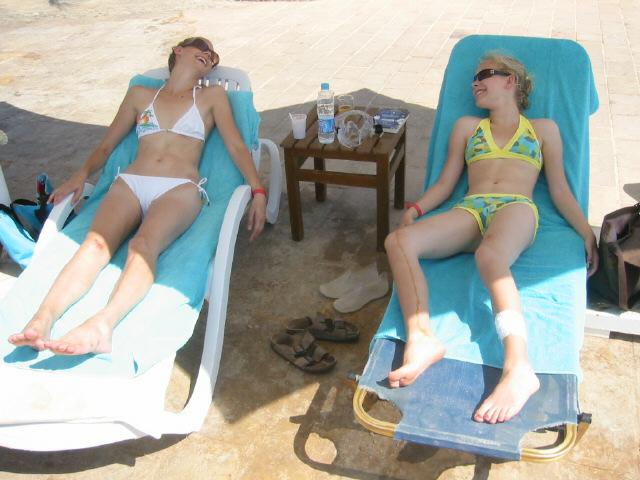 poolside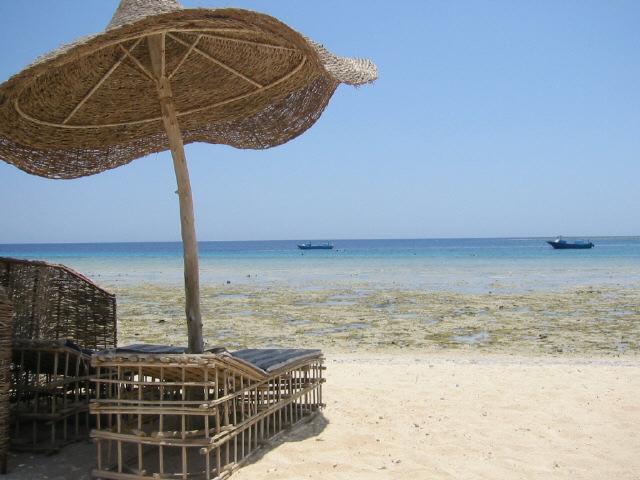 view of the Red Sea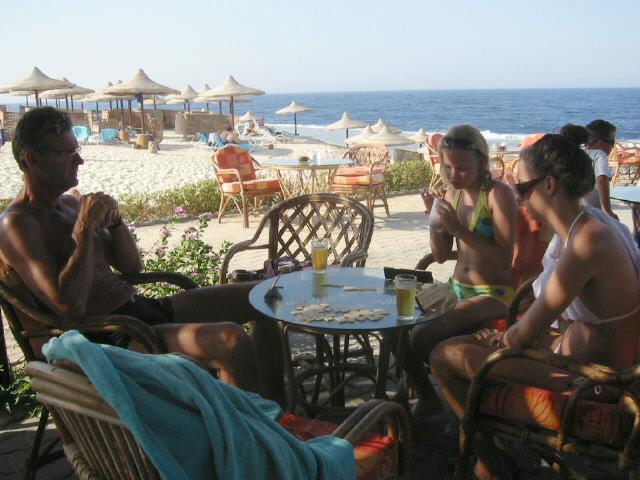 beachside games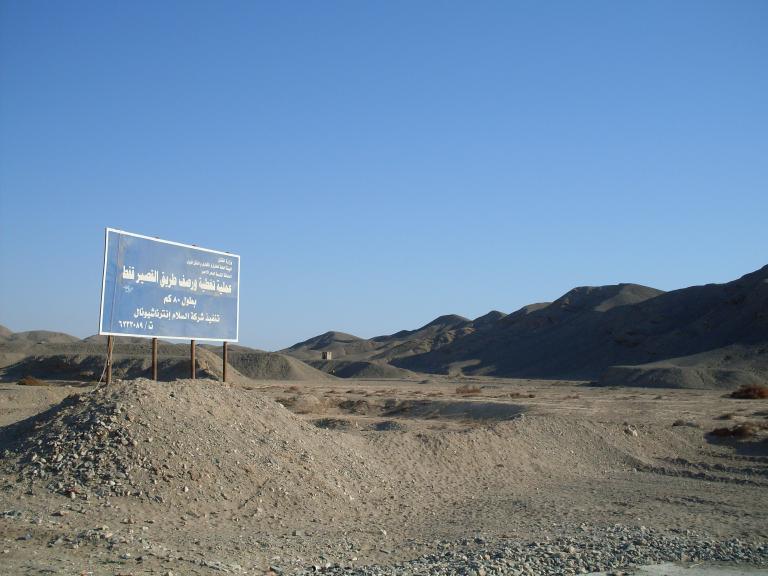 road trip! entering the desert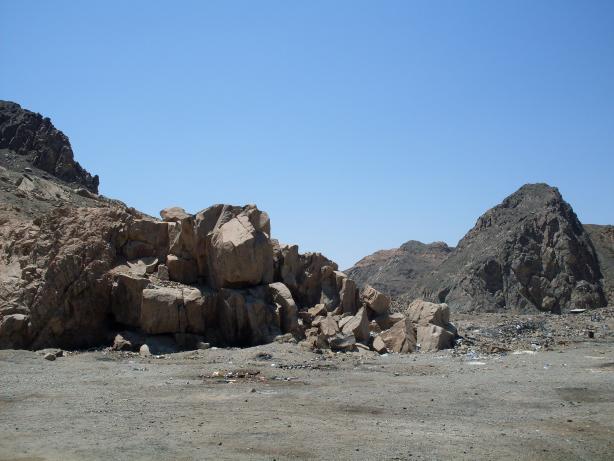 desert rock formations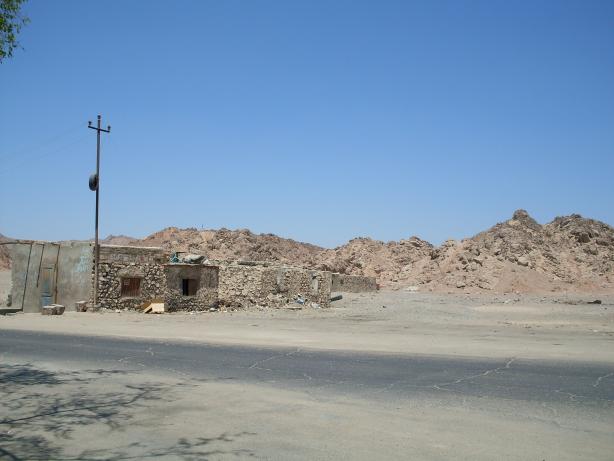 pit stop in the middle of nowhere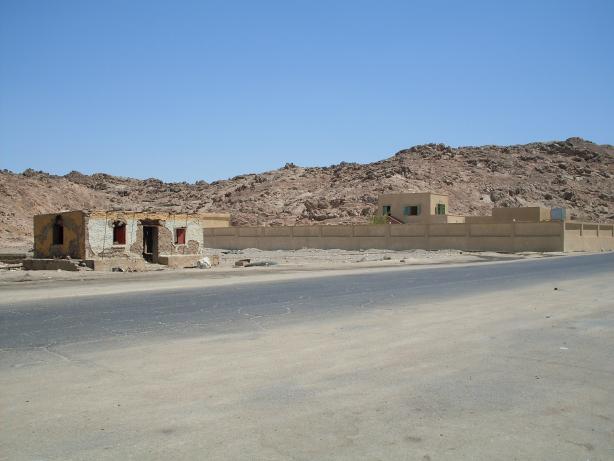 downtown?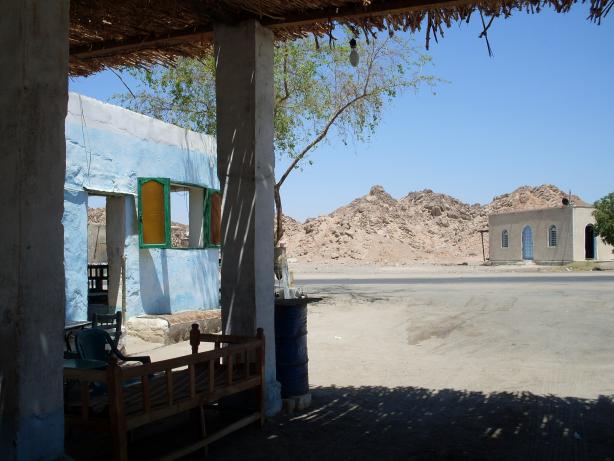 this could almost be Greece, though it's even more desolate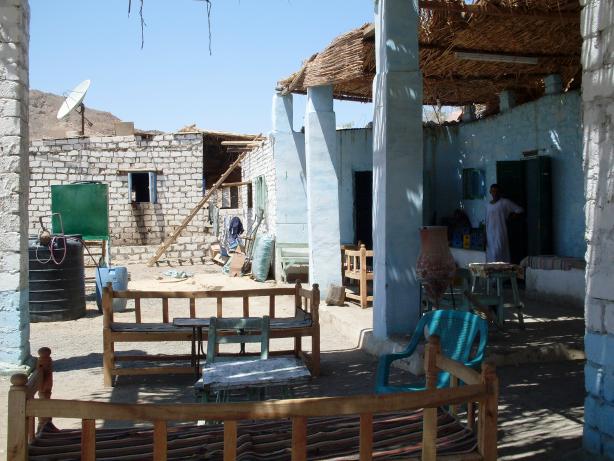 note satellite dish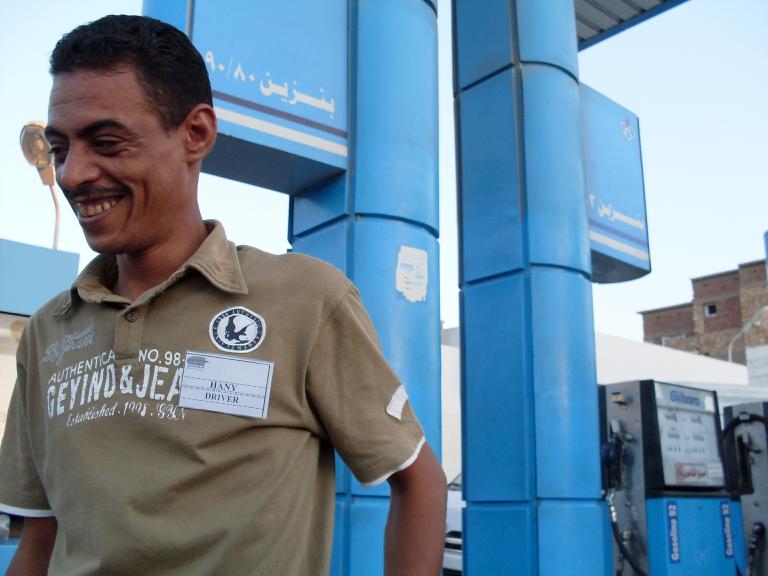 at least there was a gas station...here their driver fills up with the local commodity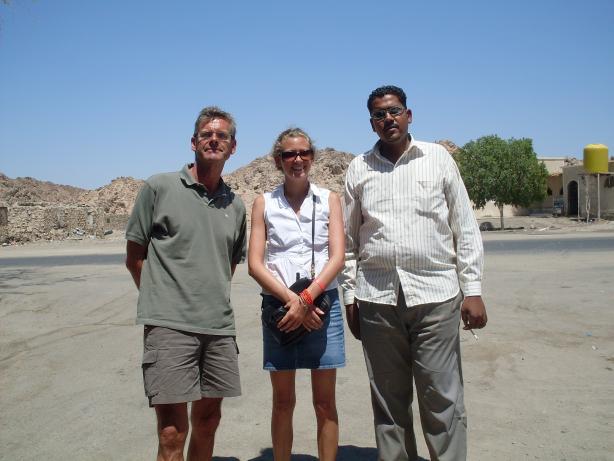 Marcel, Anneliese and an unidentified Egyptian dude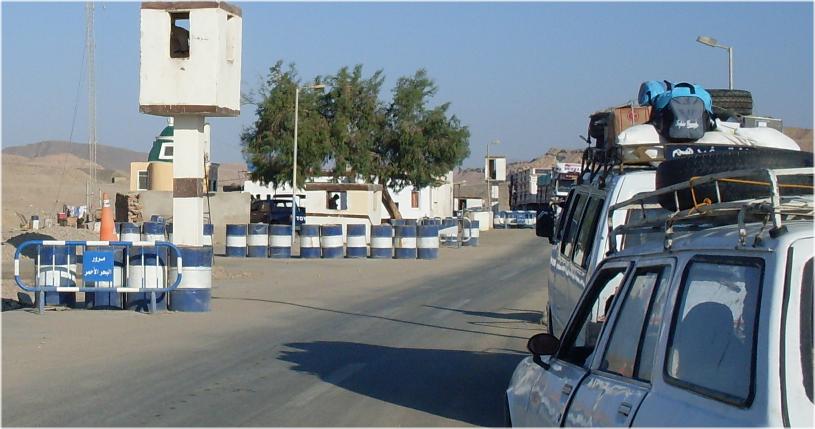 scary security checkpoint in the desert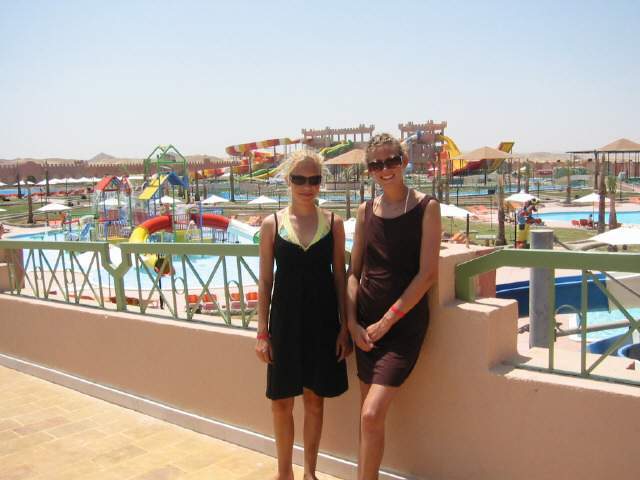 Kim and Anneliese at an Egyptian water park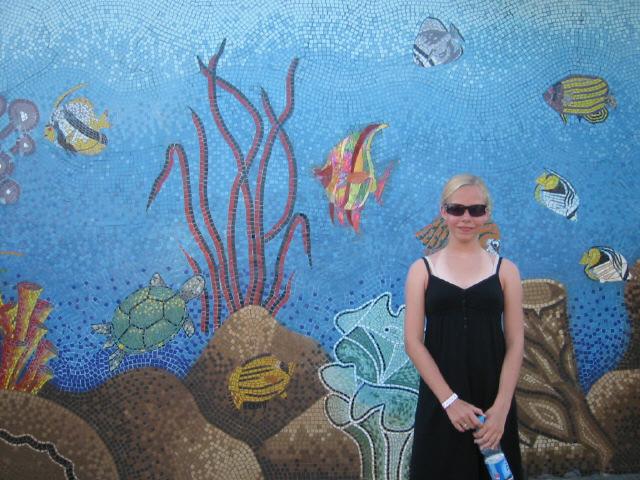 pretty Kim in front of a mosaic of underwater life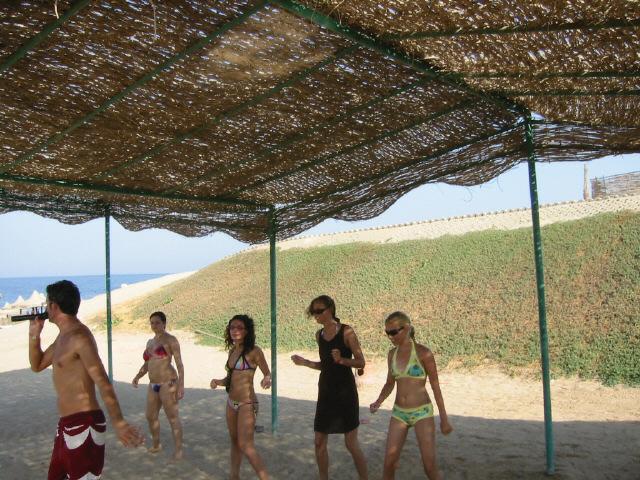 dance lessons back at the resort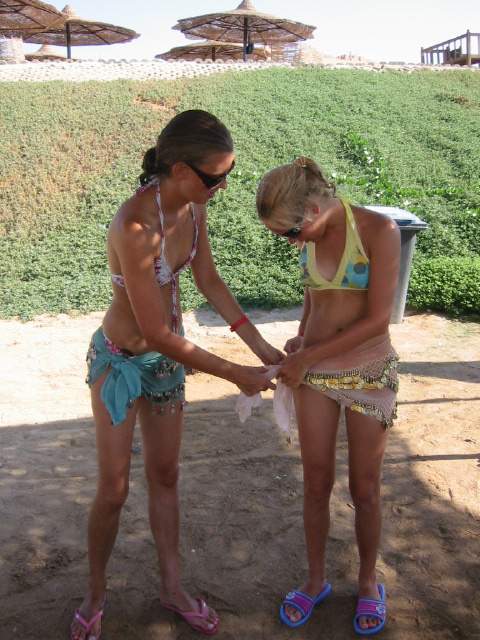 Anneliese helps Kim with her skirt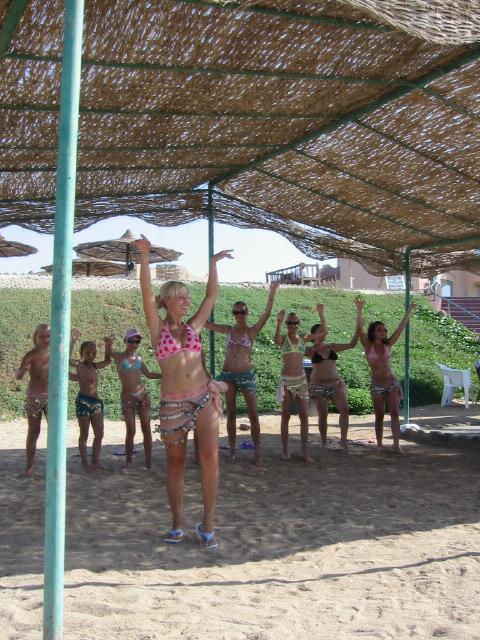 more beach dancing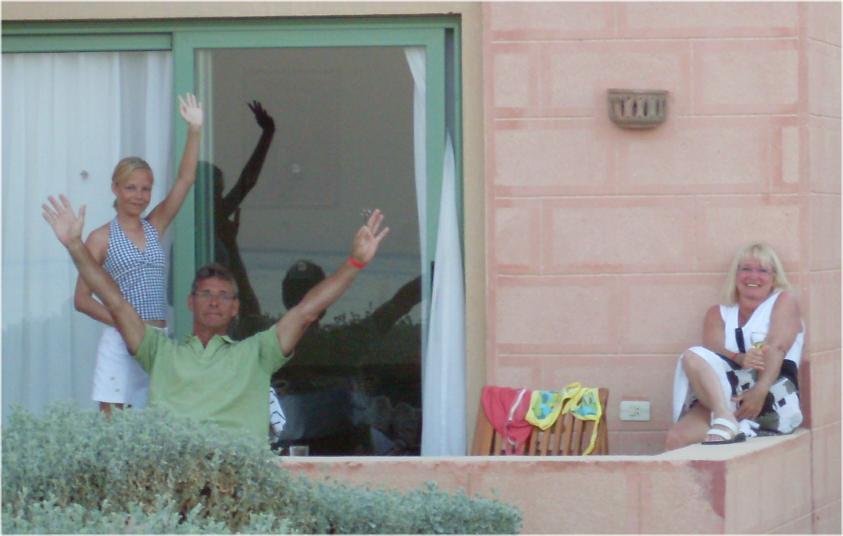 Kim, Marcel and Inge on the terrace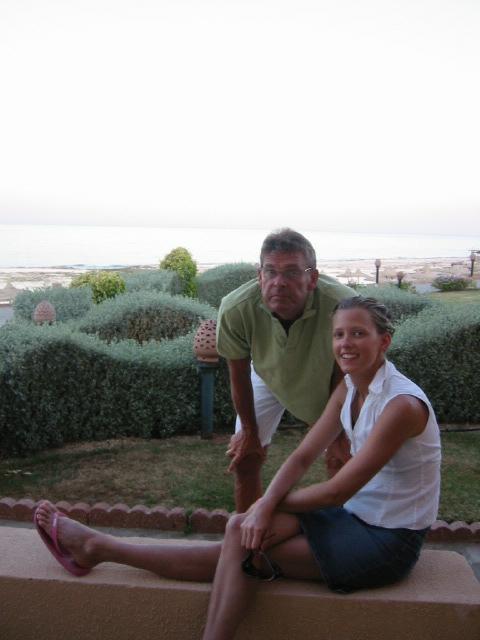 Anneliese and Marcel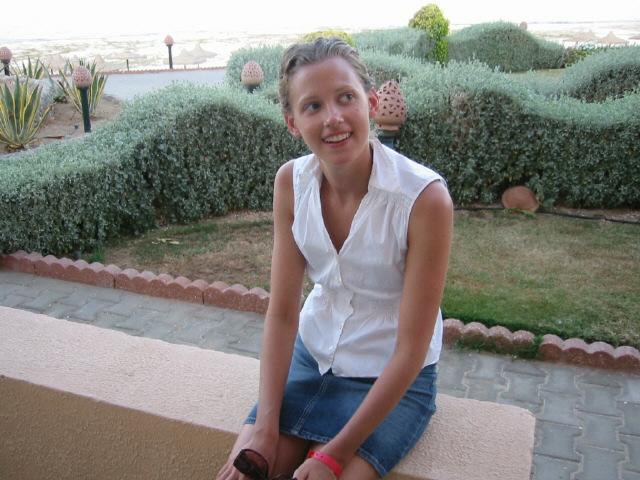 Anneliese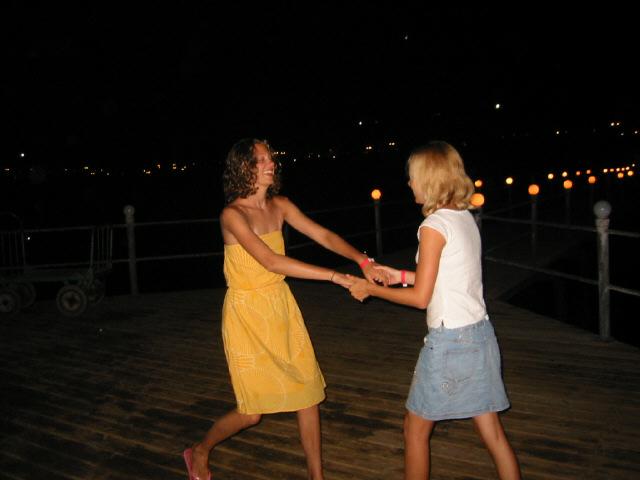 Liese and Kim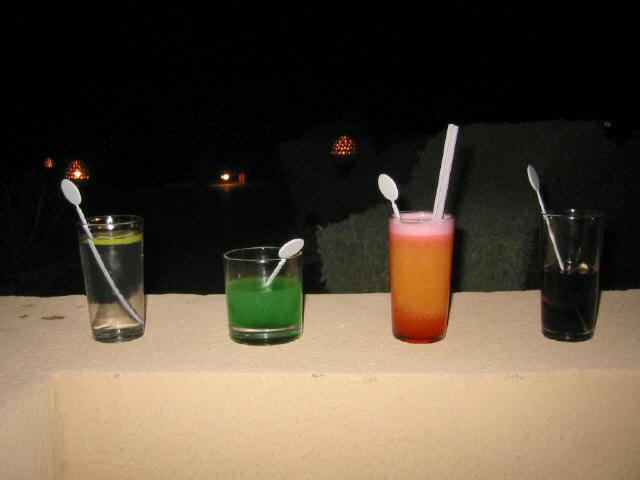 colorful cocktails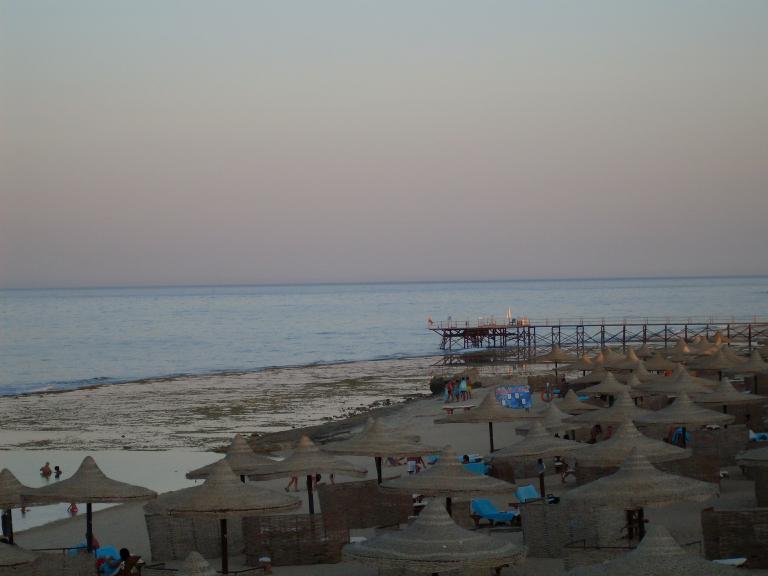 sunset on the beach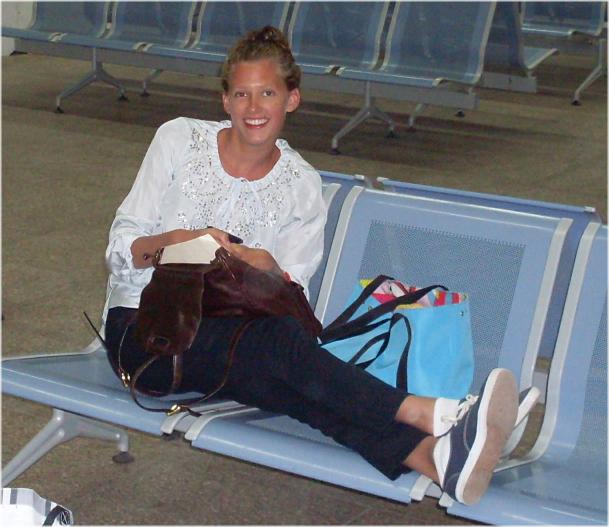 waiting for the flight back to Holland at the Marsa Alam International Airport,
where you don't have to find out which gate you're departing from, cuz there's only one!
pretending to sleep at the airport in front of an Egyptian Pizza Hut

On to Luxor
Back to the Netherlands