Back in Holland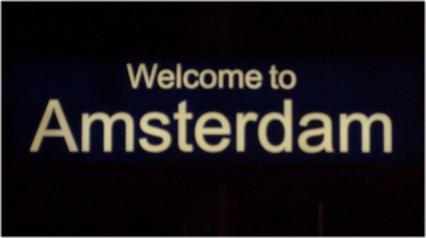 Back in the decadent West, hooray!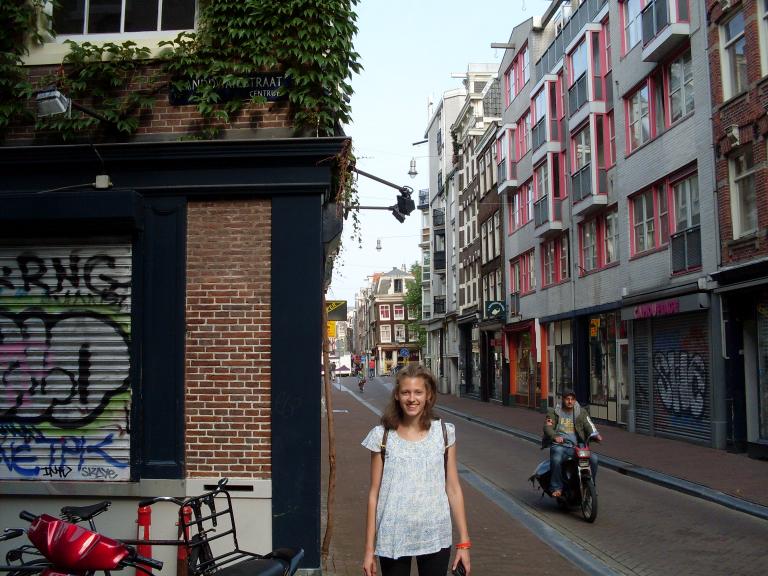 Anneliese in where else? haar geboortestad, the city of her birth, 20 years ago this summer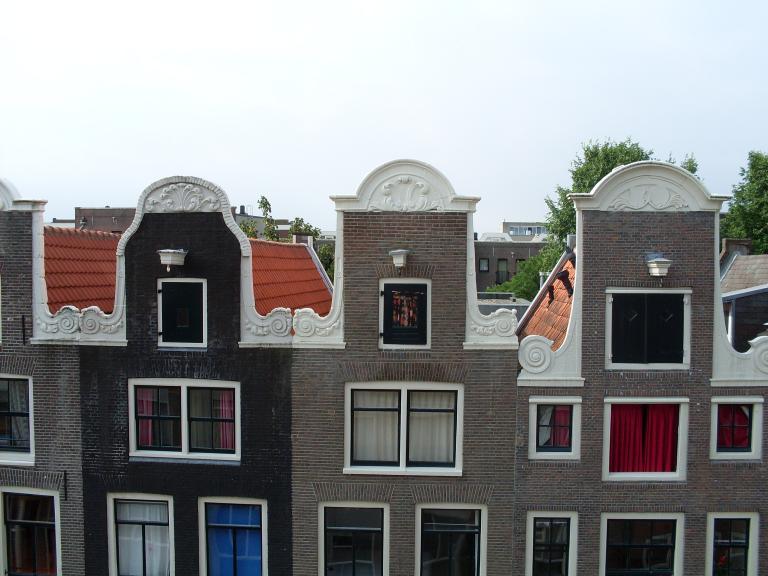 Amsterdam gables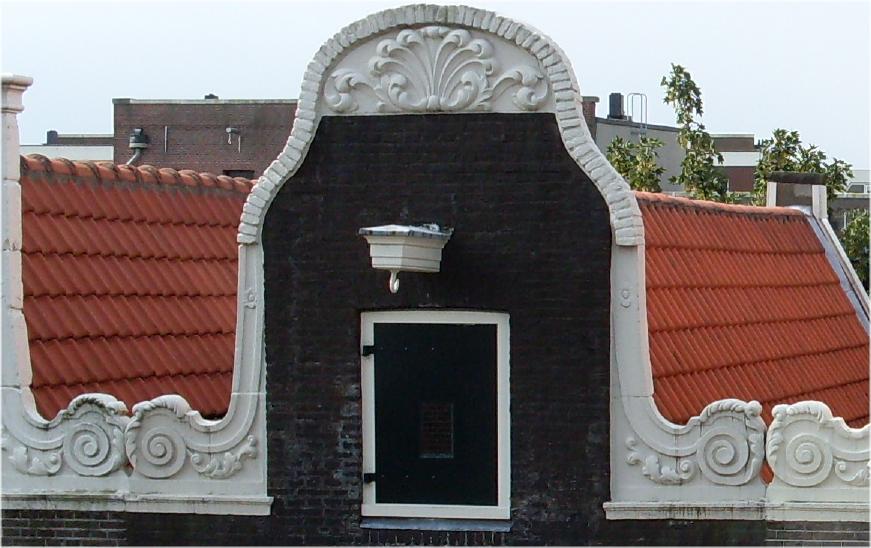 gable closeup (the hook is used to secure rope to hoist things to the upper floors)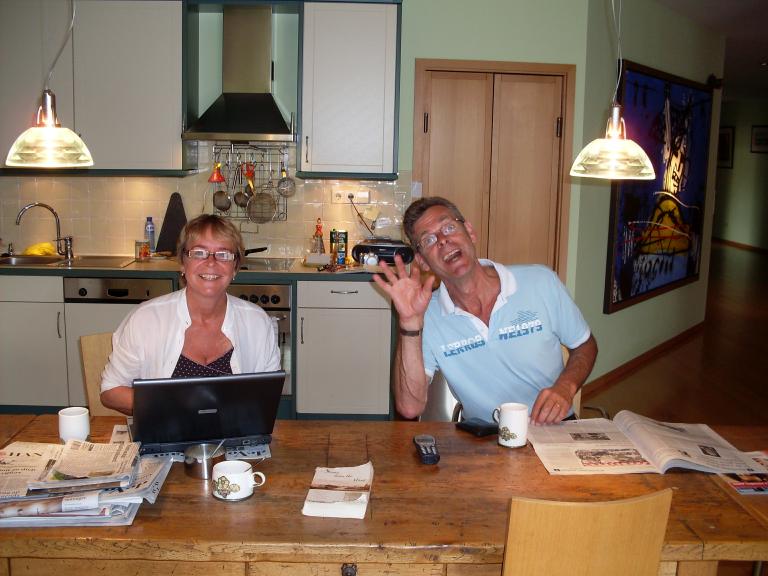 Liese's Tante Rosalien and her big brother Marcel at Rosalien's house in Amsterdam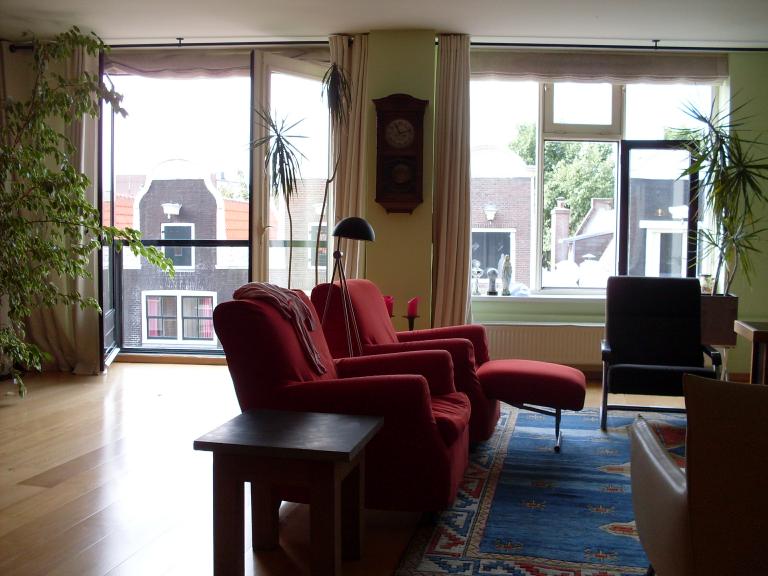 Rosalien's living room...Europeans tend to go for ultramodern interiors in their very old buildings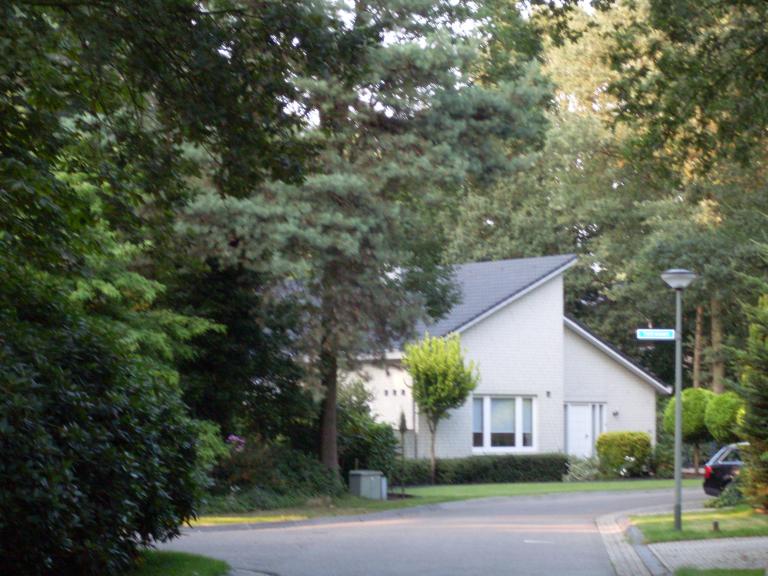 Marcel, Inge and Kim's new house in Venray, Limburg Province,
about an hour and a half southeast of Amsterdam, a half hour south of Nijmegen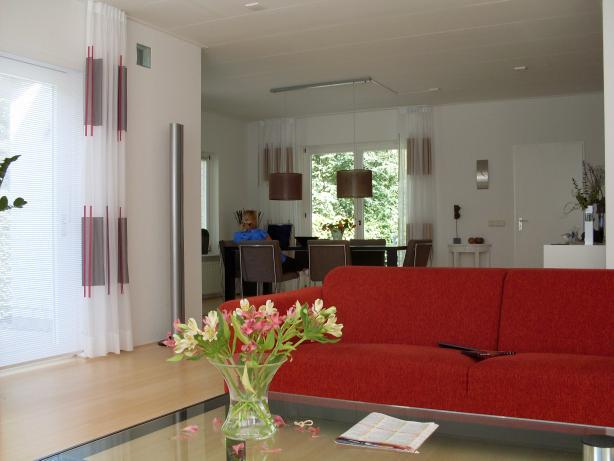 Venray interior--everyone in Holland ALWAYS has fresh flowers in the house
Venray house, more views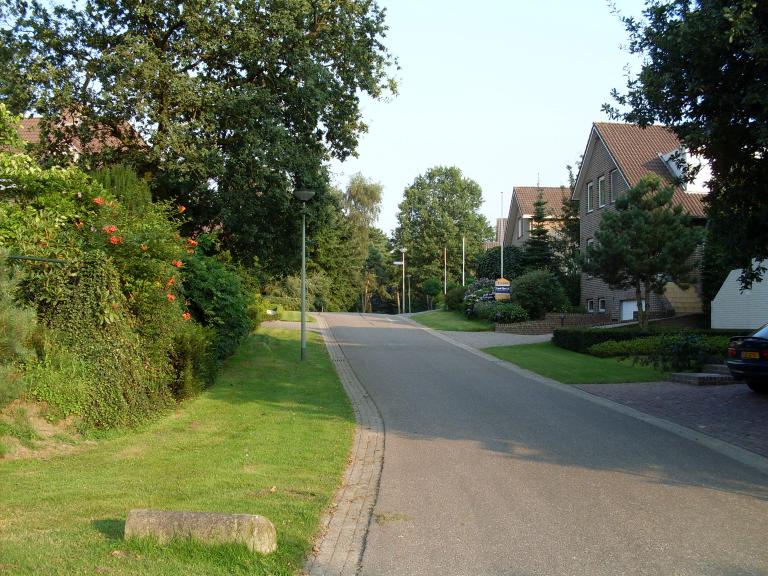 The 'hood in Venray, population about 40.000 but like all Dutch municipalities,
a self-contained town with a real central business district, not just a useless suburb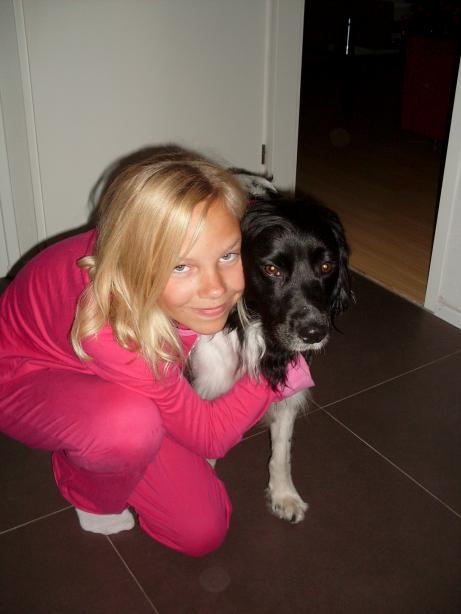 Kim and her dog, Dobby (named after Harry Potter's house-elf)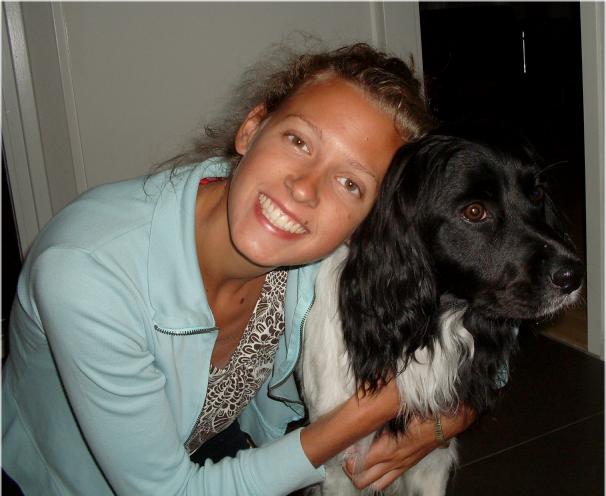 Anneliese and Dobby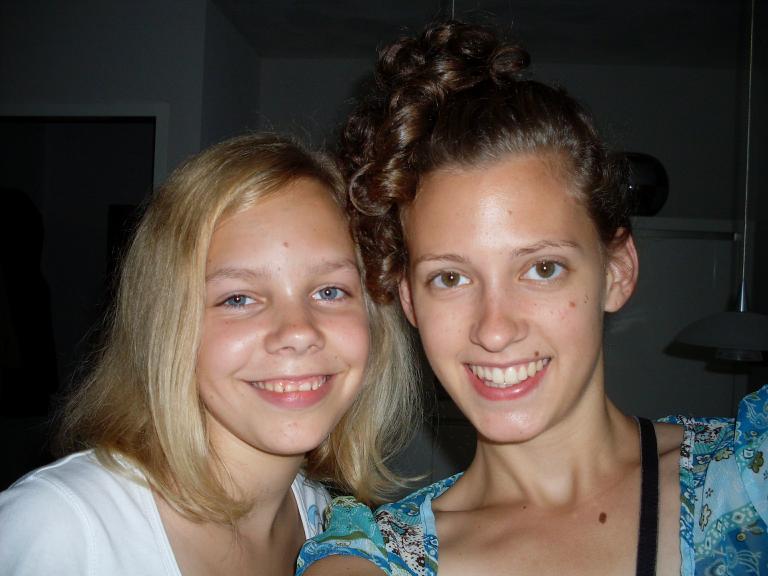 Kim is in an English-speaking school now and Anneliese
has expressed interest in living in Holland after she graduates and learning Dutch,
so hopefully soon they will speak each other's languages!