Sledding at Sugarbush
Warren, Vermont
Thanksgiving 2002

click here for pictures of Thanksgiving at Jude and Dylan's new house
click here for pictures of the gorgeous new house without people in it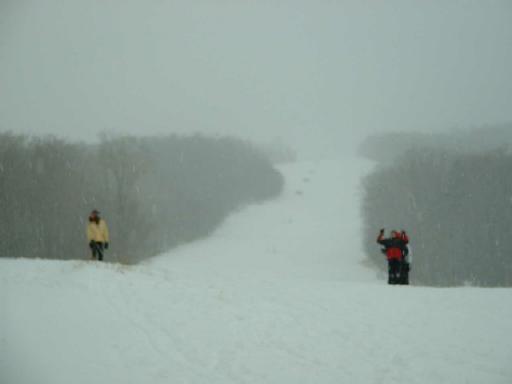 There was a ton of snow up there for so early in the
year, and it kept snowing almost all weekend.
This is the bottom of one of the trails at Sugarbush South,
right outside the condo where Deb & Dan were staying.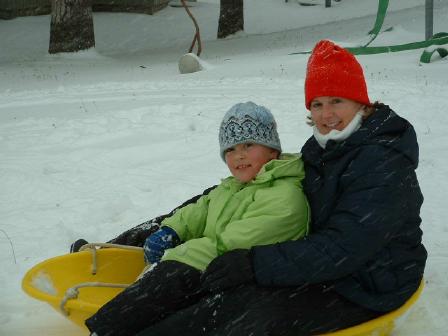 Emily and her mom prepare for the ride.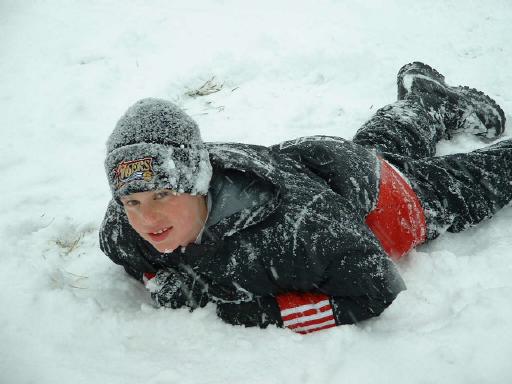 Brendan doesn't seem to mind rolling around in all that white stuff.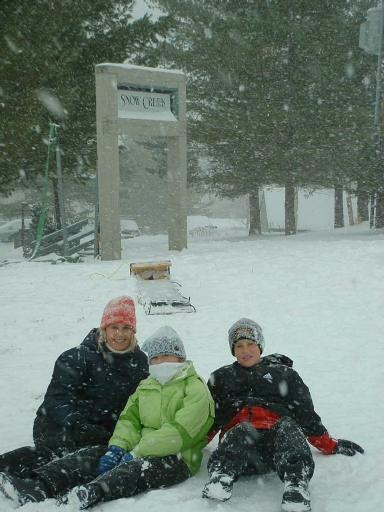 Deb, Emily and Brendan at the entrance
to the condo complex where they stayed, Snow Creek.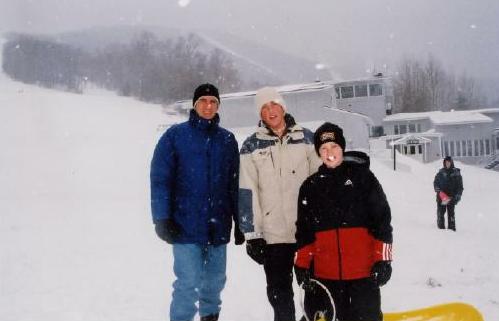 Dan, Tim and Brendan near the South Lodge at Sugarbush
It really didn't stop snowing!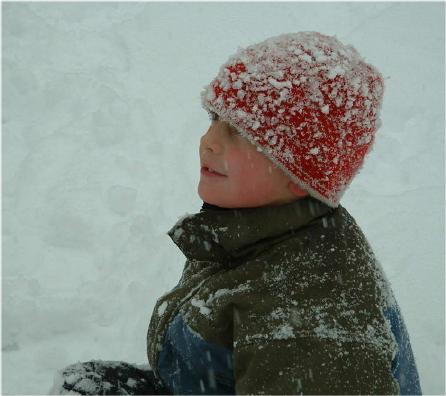 As a native Vermonter, this is of course nothing new to Dylan.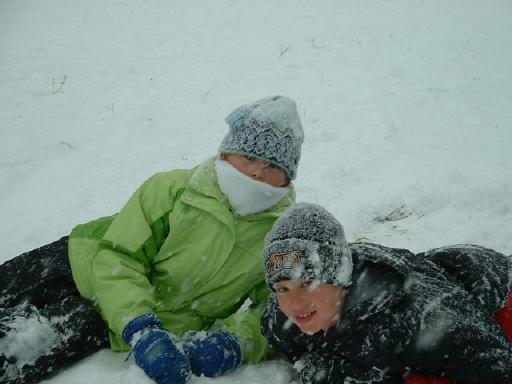 But Emily and Brendan rarely see this much snow back home in Pennsylvania.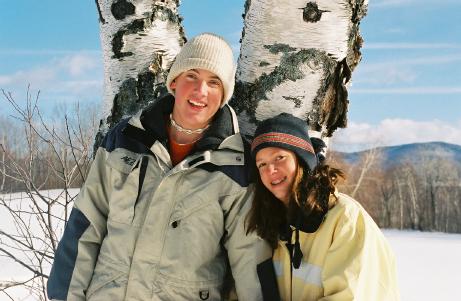 And neither do Tim and Liese back home in Jersey.
So it was a lot of fun for the "flatlanders."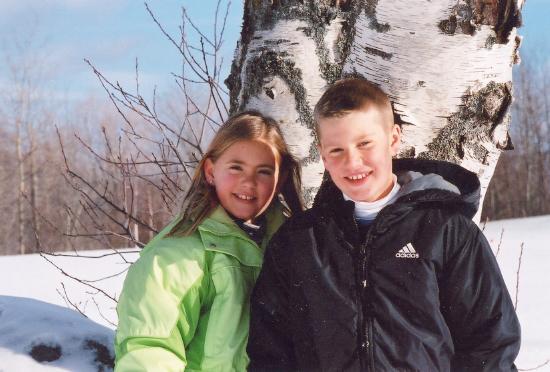 Emily and Brendan sparkling in the sun on Sugarbush.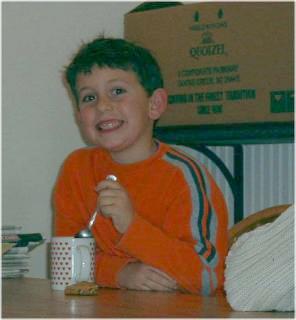 Dylan enjoys hot chocolate back in the condo après sledding.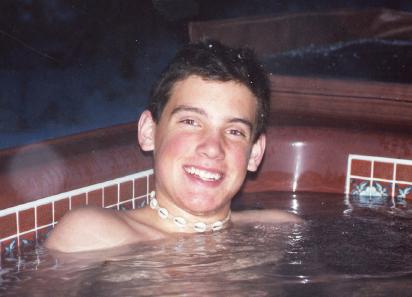 And Tim relaxes in Aunt Bert's outdoor hot tub.
Back to Thanksgiving 2002 in Vermont
Back to THP