Central and Southern Amorgos, Greece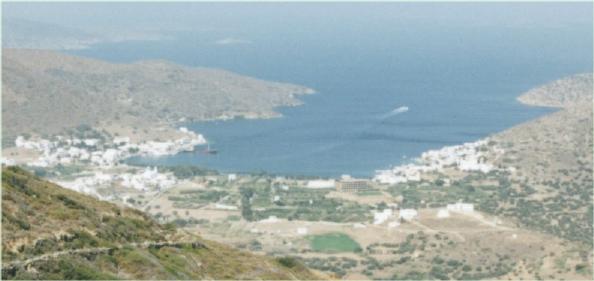 Approaching Katapola, the "big" port of Amorgos
(as opposed to Aegiali where we stayed, which is the little port)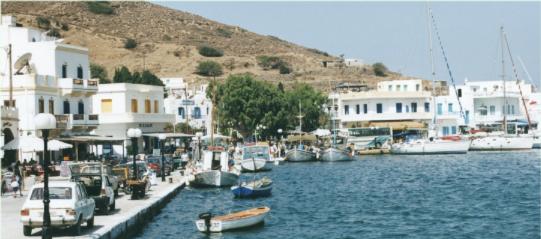 "Downtown" Katapola, harborfront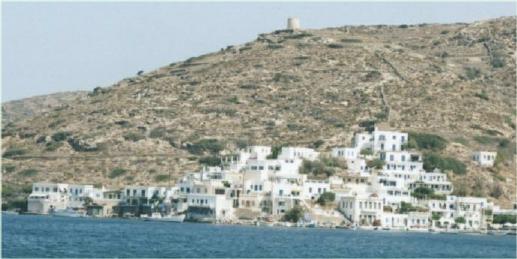 The part of Katapola on the opposite side of the harbor
Everywhere you go in Greece, there are lots of GOATS.
They are not at all afraid of cars, either, so watch out!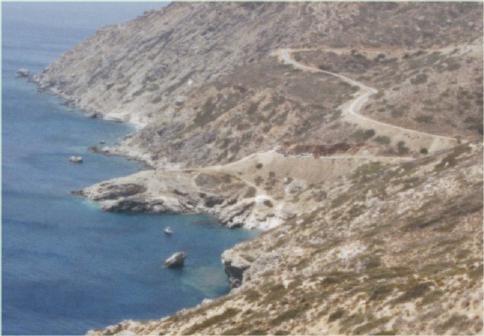 The long and winding road to Agia (Saint) Anna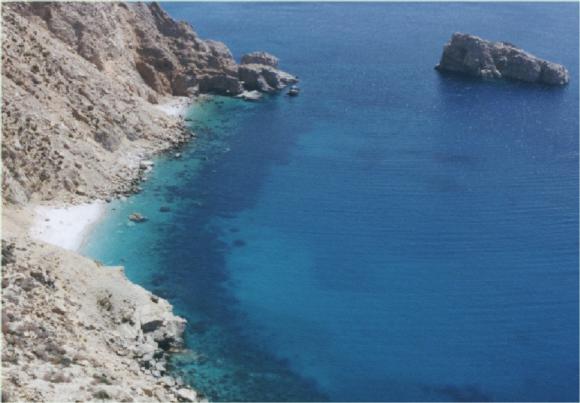 The impossibly blue water of Agia Anna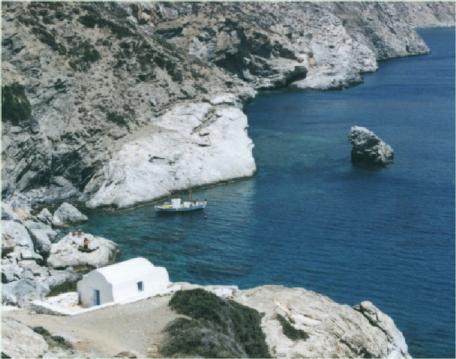 Small chapel at Agia Anna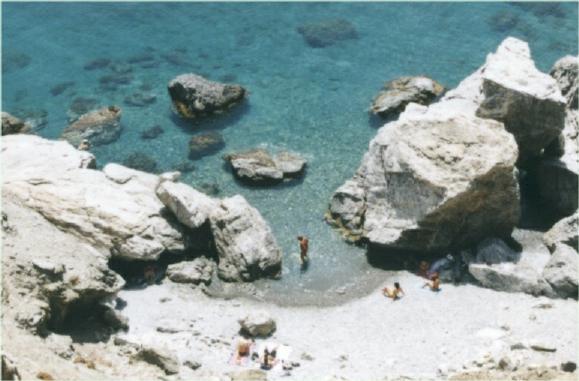 Swimmers (some nude) at Agia Anna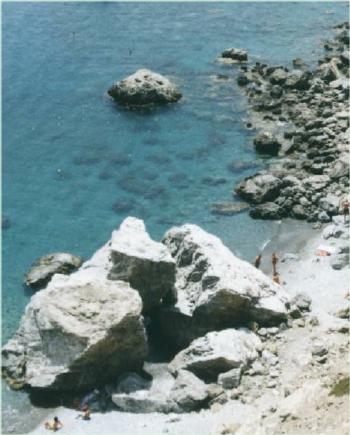 More swimmers at Agia Anna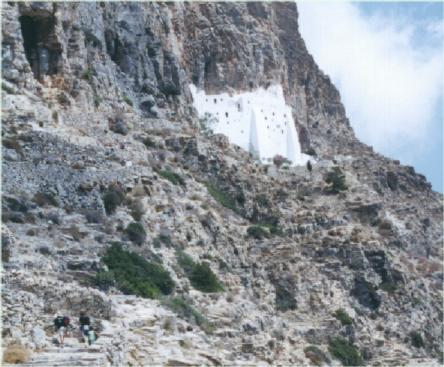 The approach to the famous Hozoviotissa monastery above Agia Anna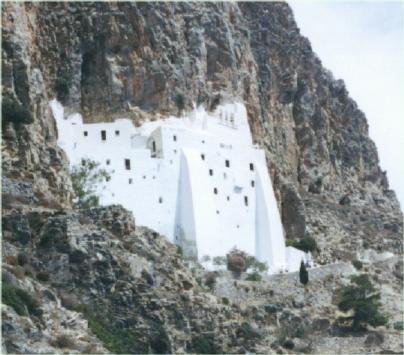 Hozoviotissa was built in 1088 and is still inhabited by four Greek Orthodox monks.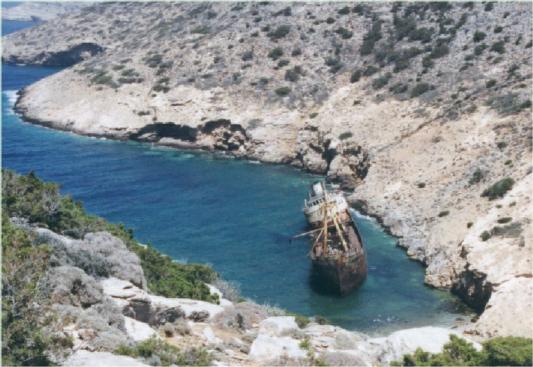 Shipwreck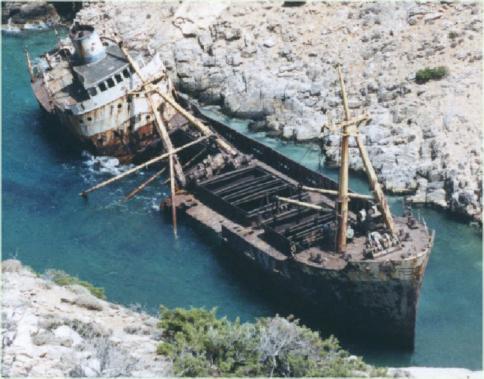 Shipwreck, close up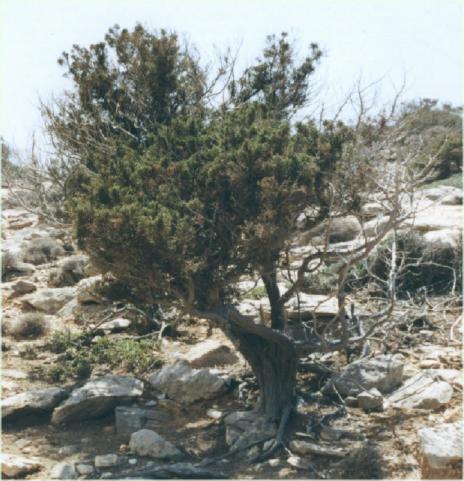 The ubiquitous Greek cypress tree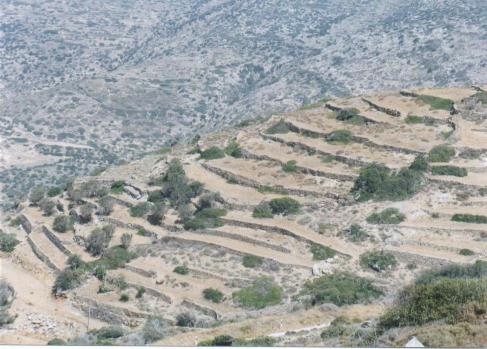 The island farmers eek what they can from the
harsh land by building terraces on which to plant.

A nice house in the middle of
nowhere flying the Greek flag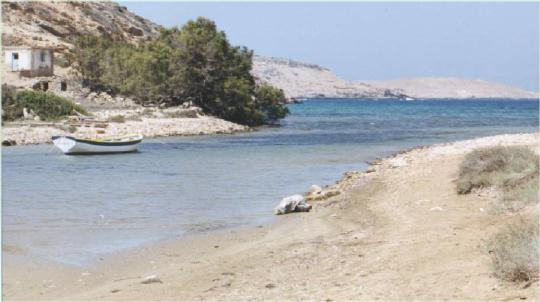 Secluded beach we stumbled across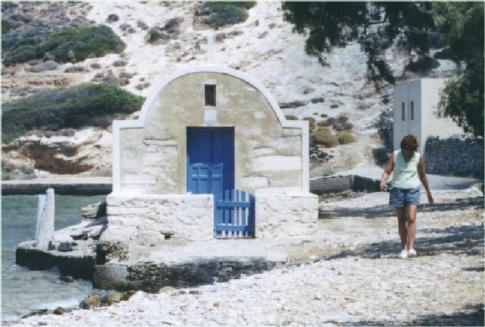 Deb after visiting the little chapel on the beach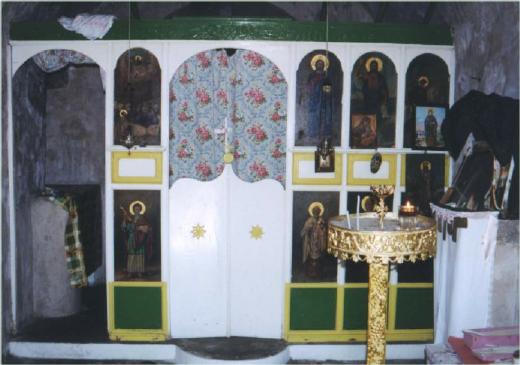 The interior of the little chapel...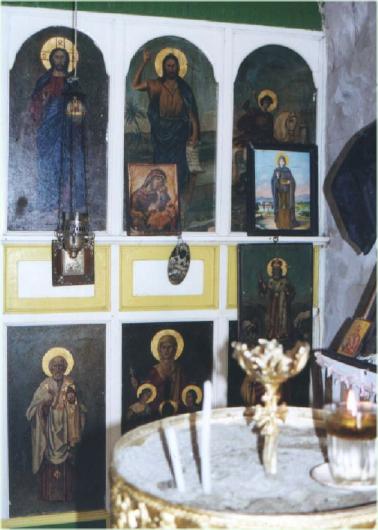 ...with typical icons and perpetually-burning candle.
These tiny chapels dot the Greek countryside and are rarely locked.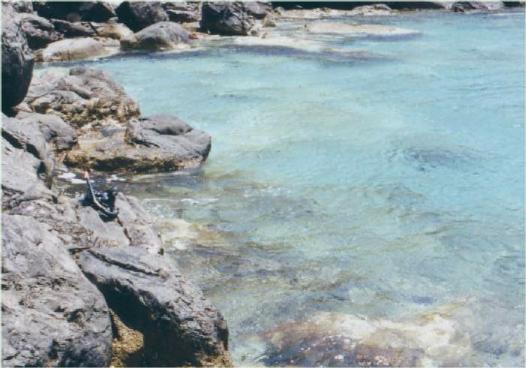 The best snorkeling was at the southern tip of the island.
The water was ridiculously clear!
On to Athens
On to the Acropolis Museum
On to Aegiali
On to Nis Nikuria
On to Hora