First Weekend in Rio de Janeiro:
Corcovado and Pao do Acucar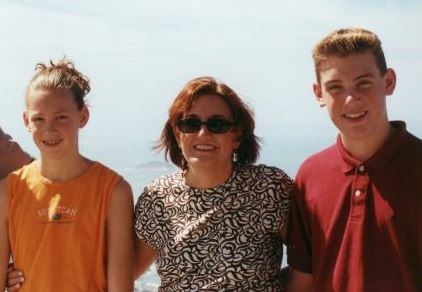 We started our first full day in Rio with a visit to Corcovado,
the city's highest point (750 m), from where the famous statue of
Cristo Redentor (Christ the Redeemer) overlooks one of the world's most spectacular views.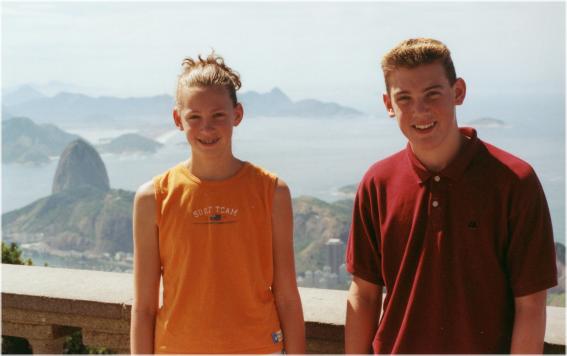 Top of Corcovado,
Pao do Acucar (Sugar Loaf) in the background to the left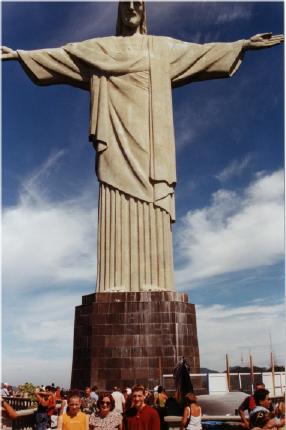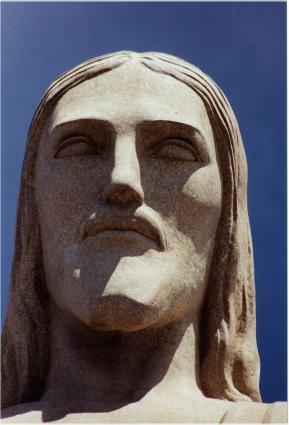 The statue of Christ on top of Corcovado is really big when you get up close up to it!
It was built about 80 years ago with private donations. You take a small train or a car most of the
way up the mountain and then climb quite a few stairs to reach the base. Corcovado is now being
fitted with an escalator to provide better access for older and less nimble visitors.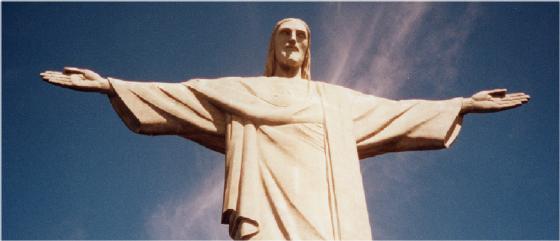 Liese got a nice panoramic shot.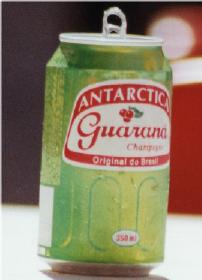 We stopped at the snackbar on Corcovado for Tim's first Guarana.
It was not to be his last.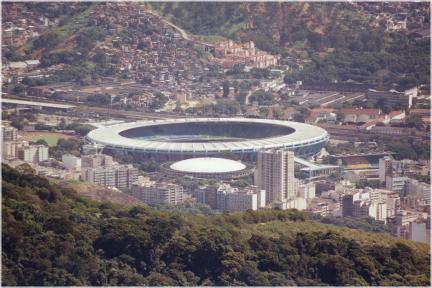 The Maracanã Stadium is the world's largest with 200,000 seats, though they
admit only 105,000 for soccer matches (more for papal visits and rock concerts,
which are milder affairs). Maracanã, here seen from Corcovado, was built for the 1950
World Cup and was the site of Brazilian soccer great Pelé's 1000th goal.


The helipad itself. Not much room for error here.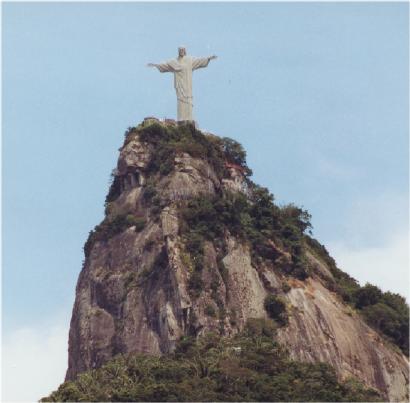 The statue as seen from the helipad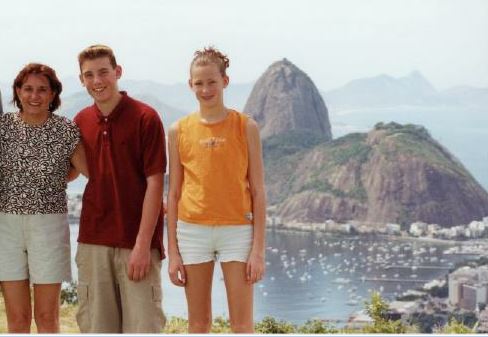 At the helipad, with Pao do Acucar in the background.
Already it's getting easy to see why Fellini called Brazil "the last happy nation."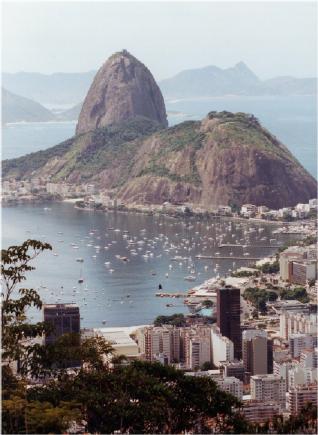 Pao do Acucar and the beautiful Guanabara Bay,
as seen from the helipad at Corcovado


Liese got this panoramic shot of the bay to the left and Copacabana Beach to the right.
Pao do Acucar's second peak is only half as high as Corcovado but the cable car ride to the top is thrilling.
It closed April 1st for three months of repairs that are done only once every thirty years, so we just made it!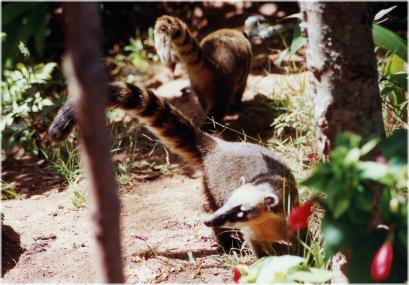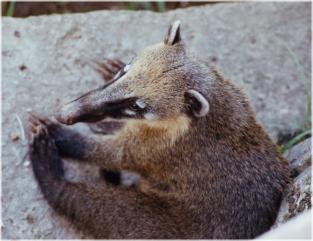 When we were up on Pao later that day, we saw several of these
amusing animals; we found out later they are anteaters.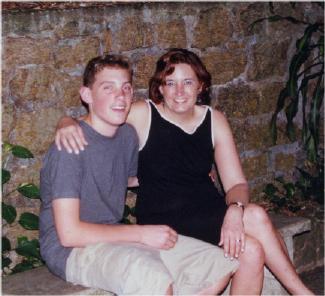 Tim and Deb on Pao do Acucar as evening
falls and the city starts to sparkle
On to Angra dos Reis
On to the Botanical Gardens
On to the beach and pool
Back to THP