Botanical Gardens
Rio de Janeiro, Brazil
All we could think was "thank goodness Ina's not here because
she'd be asking what all this stuff is and we have NO IDEA!!!"
| | |
| --- | --- |
| Tree with ball-shaped fruit | A gnarly tree trunk |


Bamboo (OK, we knew that one!)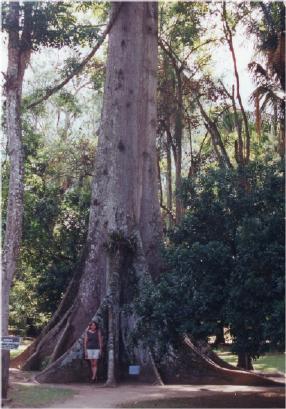 Not quite as big as the giant redwoods,
this was nevertheless a big tree.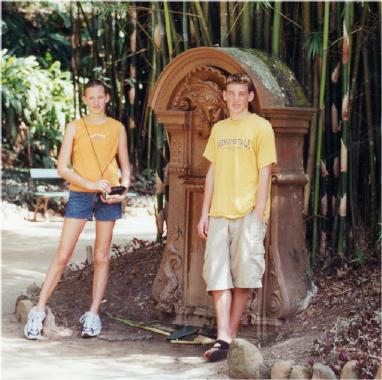 Liese and Tim getting some shade under the bamboo.
Red-and-orange flowers


Even the panoramic lense couldn't capture
these 200-year-old palms from top to bottom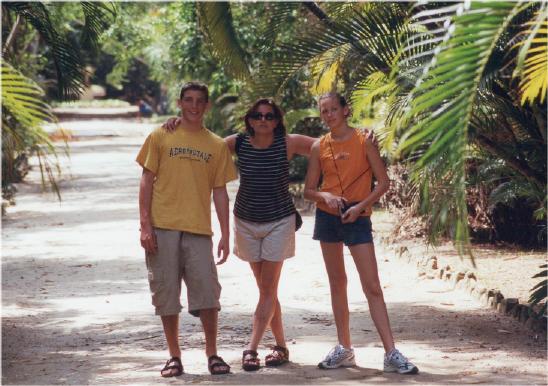 Tim, Deb and Liese enjoying the fresh air but trying not to melt in the Botanical Gardens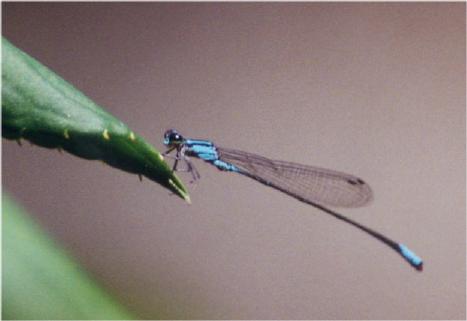 A gorgeous electric blue dragonfly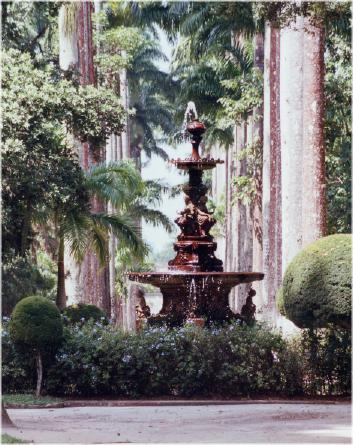 The main fountain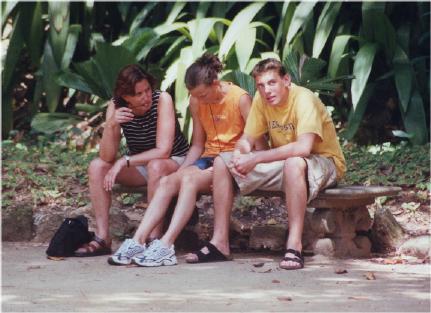 It was very hot in there, and anytime you're wearing more than a
bathing suit in Rio you're overdressed. We took advantage
of the many strategically placed stone benches.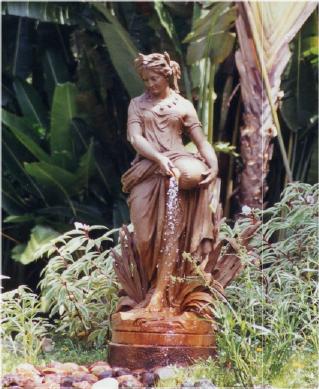 The gardens are dotted with
Greek goddesses of all good things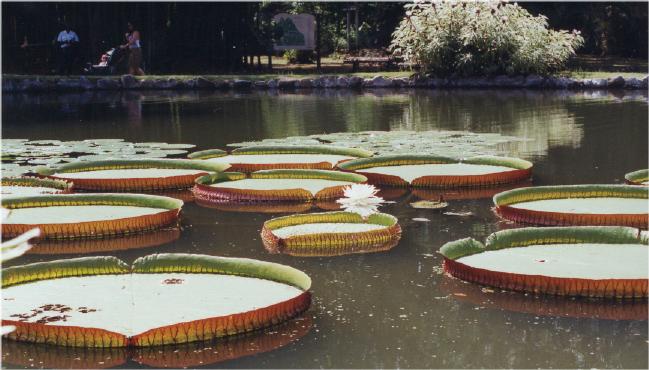 Giant waterlilies from the Amazon rain forest, a real crowd pleaser!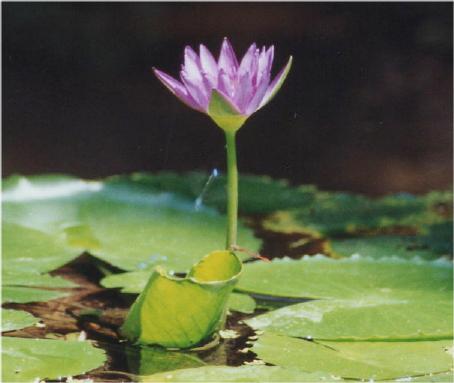 Purple flower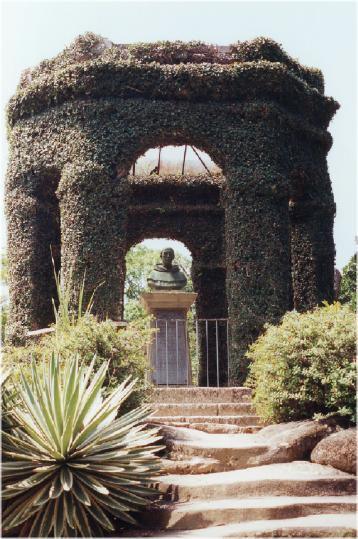 Bust of the garden's founder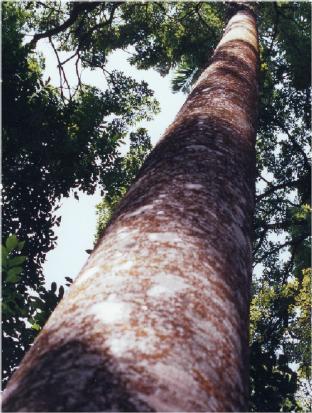 Tall tree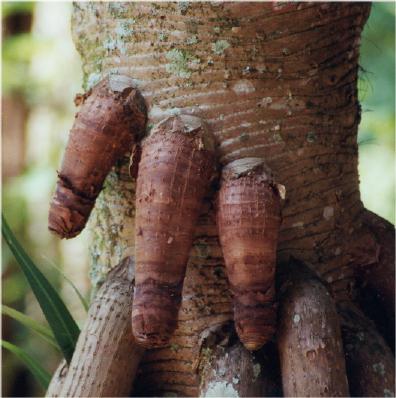 Suggestive tree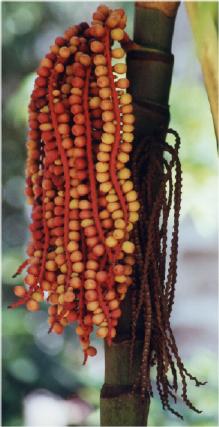 Weird berries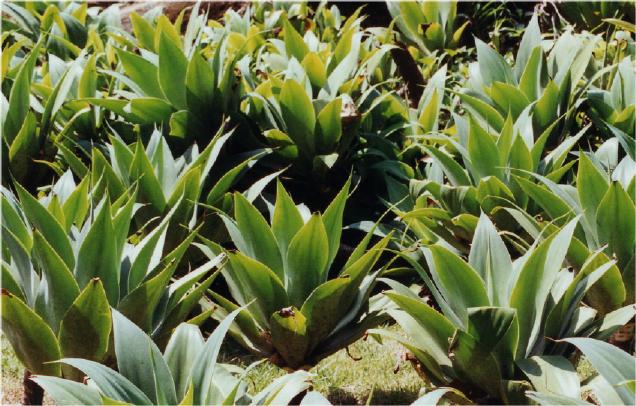 Agave, the plant tequilla is made from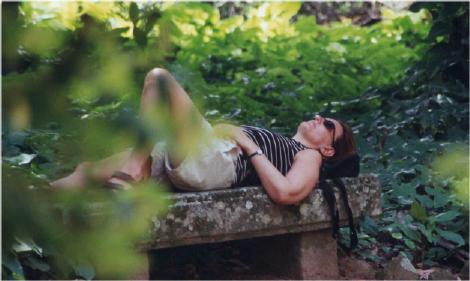 Zooming in on Deb on another of those benches...

On to Corcovado and Pao do Acucar
On to the beach and pool
On to Angra dos Reis
Back to THP